Pumpkin Seed Oil
Regular price
Sale price
$ 16.00
Unit price
per
Sale
Sold out
30ml

NATURE'S NUTRIENT RESTORER—100% Pure & Natural

There's so much more to pumpkin than meets the eye. Rich in vitamin A & C, beta carotene, amino acid proteins, and other nutrients, Pumpkin Seed Oil renews skin, evens skin tone, and boosts thicker, fuller hair growth.

Good quality, organic pumpkin seed oil is rich in vitamins A and C, zinc, antioxidants, and unsaturated fatty acids. These benefits make pumpkin seed oil a great moisturizer for oily skin types, especially when you struggle with acne. The oil also firms the skin and has anti-aging properties.

With that in mind, it's no surprise that pumpkin seed oil makes a great addition to your skincare routine.

As it turns out, pumpkin seed oil might just be your best secret weapon to fight acne breakouts.

You could even say that pumpkin seed oil is one of the best choices for acne-prone skin types, as research seems to confirm.

There's a whole number of reasons why pumpkin seed oil is good for oily and acne-prone skin types:

The lightweight oil absorbs quickly into your skin
Rich in unsaturated fatty acids, its anti-inflammatory properties help reduce the appearance of acne on your face
Pumpkin seeds are high in vitamin E, this gives the oil anti-bacterial powers

Are pimples and breakouts no longer a concern for you? Maybe you're starting to see the first signs of that other skincare problem, aging skin.

If it's wrinkles and saggy skin you're fighting, this oil also has benefits for you. Pumpkin Seed Oil has lots of anti-aging properties described to it.

Why Pumpkin Seed Oil is a good choice for anti-aging:

Vitamin C boosts the production of collagen in your skin
Antioxidants like vitamin E helps fight damaging free radicals

After cleansing with your MintPear Cleanser, pat skin dry, and massage a few drops gently in an upward motion every morning to prevent premature aging and for some mild added sun protection. Massage onto scalp 20 minutes before shampooing for thicker hair growth.

SHELF LIFE: 1 year from purchase date.

STORAGE: store in a cool place, away from direct sunlight.

100% pure, organic, cold-pressed, semi-filtered Pumpkin Seed Oil (Cucurbita Pepo).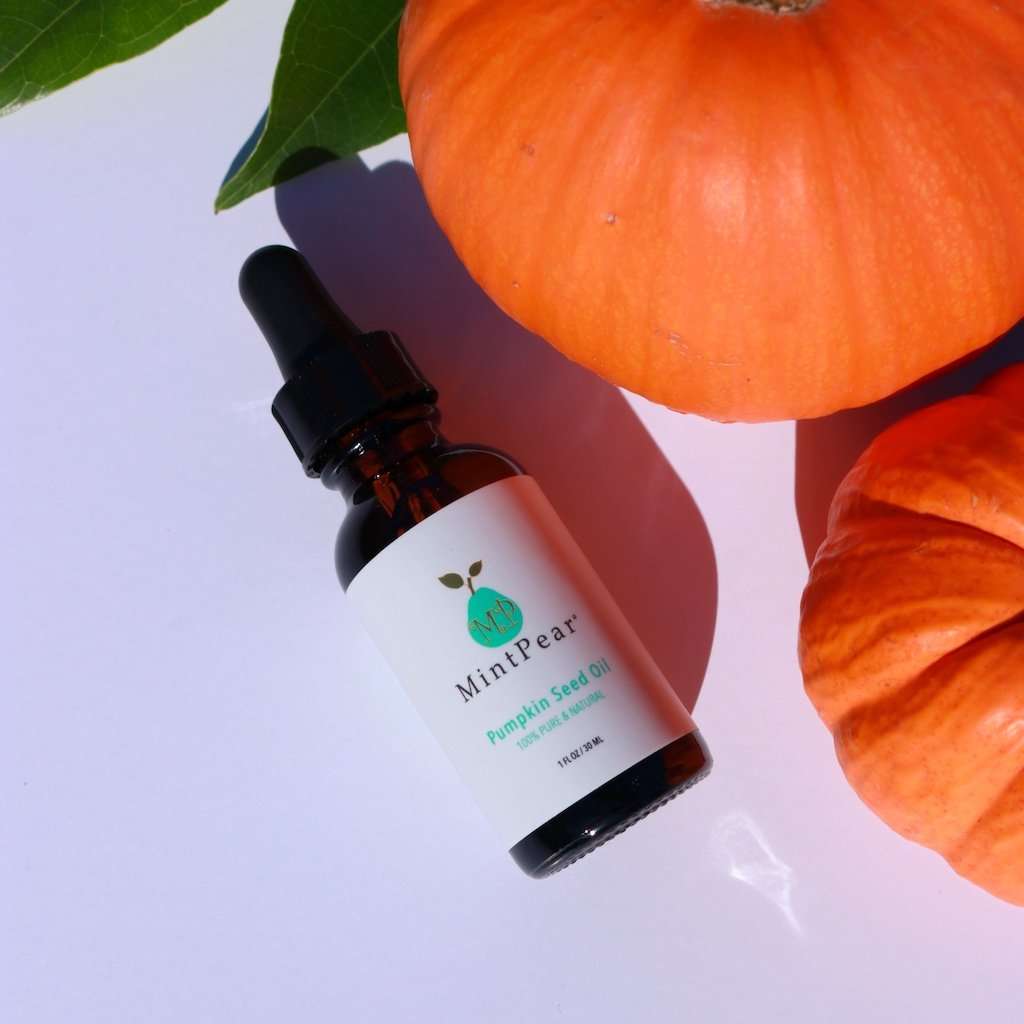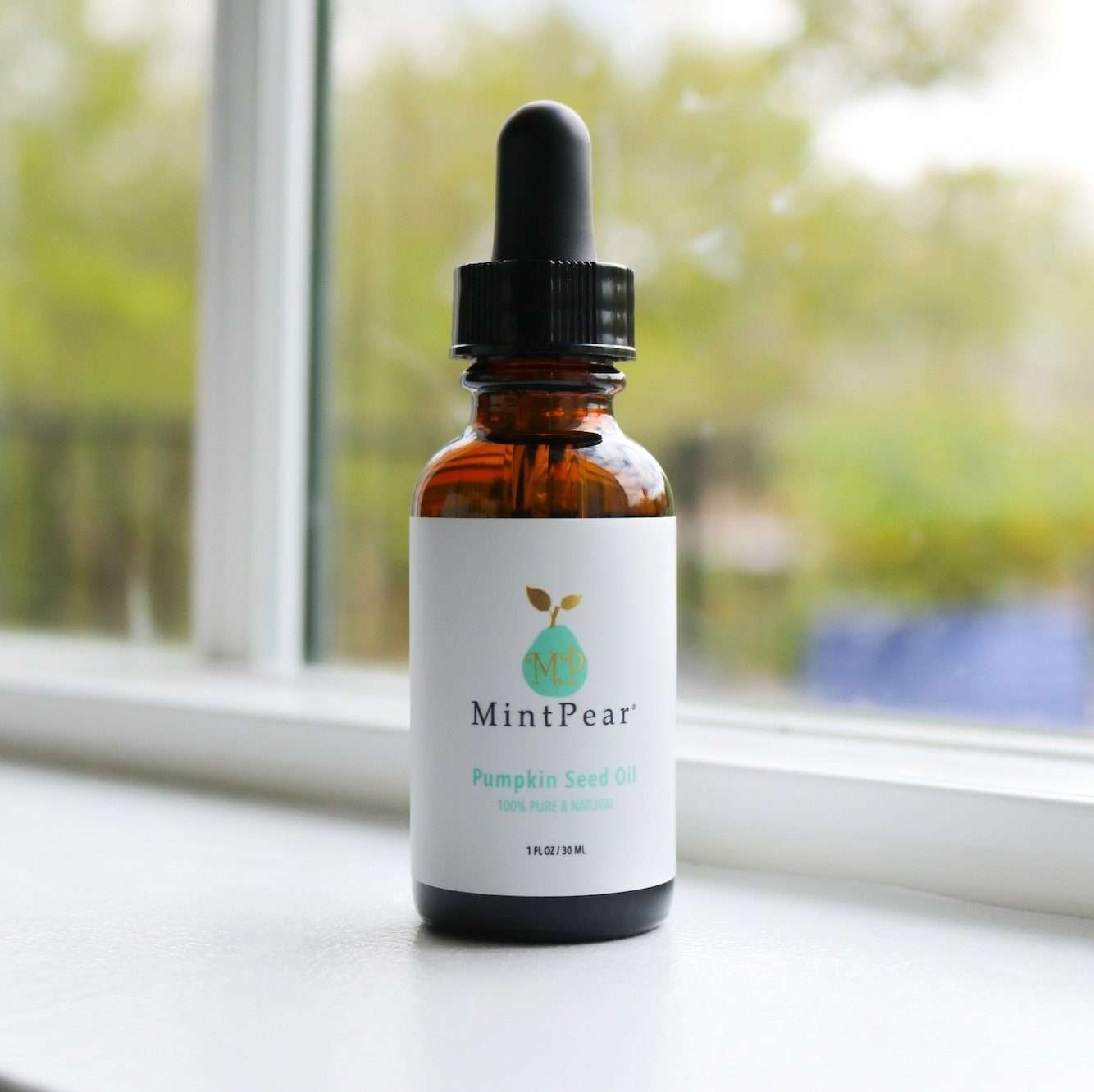 Customer Reviews
11/22/2021
Maria F.

United States
The best
Wonderful product, it makes my skin feel young and smooth.
10/30/2020
Melissa W.

United States
Will purchase again!
This item feels luxurious on the skin, I love that it doesn't clog my pores.
07/20/2020
Katelyn K.

United States
love the product! & cute packaging! definitely want to try more mint pear products after this purchase
Hi Katelyn, thank you for your kind review! We love and appreciate you!