FRESH (Cucumber + Witch Hazel) Facial Toner
Regular price
Sale price
$ 18.00
Unit price
per
Sale
Sold out
100ml

MintPear's FRESH (Cucumber + Witch Hazel) Toner has been known to:

Balance Skin
Rejuvenate Skin
Shrink Pores
Restore Skin's pH Balance
Add a Layer of Protection
Moisturize
Refresh Skin

For a purely refreshing and totally cucumber experience, try MintPear's FRESH (Cucumber + Witch Hazel) Facial Toner – it's like none other! Using only pure Cucumber Hydrosol, which smells exactly like a freshly cut cucumber (seriously!), this formula brings all the wonderful, age-old cucumber benefits: revitalizing, relaxing, rejuvenating - everything you want in a cucumber toner! Cucumber has numerous benefits for your skin, which is why it has become a staple for all things facials and spas. Cucumber works quickly to revitalize your skin and reduces puffiness caused by overtired skin and exhaustion. Cucumber also works as a natural moisturizer for your skin. It can help to hydrate your skin and prep your skin for moisturizers and serums to follow.

Even though facial toners work great for troubled skin, they are great for really any skin type! Which is pretty awesome in itself. A product that works for everyone! A facial toner is a skincare step that often gets overlooked but has numerous benefits to the skin. Toners help to restore the skin's natural pH levels post-cleansing, which is responsible for the balance in the skin's oil production, as well as a protective barrier from the environment. Toning also removes any leftover cleanser or residual makeup, dirt, or pollutants deep in the pores. This is the only way to ensure a deep clean without overly stripping the skin.

An article from Women's Health Magazine called "Here's How To Use Facial Toner Without Drying Out Your Skin", explains that Facial Toners prep the skin for moisturizers and serum while getting rid of excess oil and stubborn dirt or makeup leftover on your face after you wash it. But they are not a replacement for washing your face. The article says to think of facial toners as the extra credit rather than the shortcut of your skincare routine.

Remember - toners help the skin by balancing the pH, minimizing the look of pores, removing residuals missed during cleansing and preparing the skin to receive MintPear serums and moisturizers to come.

Balanced for the skin's pH between 4.2 to 5.8

INGREDIENT SUPERSTARS:

Organic Aloe Leaf Juice
Cucumber Distillate
Witch Hazel Distillate
Tea Tree Essential Oil

After cleansing face with the MintPear Daily Cleanser, apply a moderate amount of astringent to a cotton ball and gently apply all over the face in upward motions. Allow to dry, and follow with the MintPear Daily moisturizer or MintPear Night Serum.

Organic Aloe Leaf Juice, Cucumber Fruit Water, Phenoxyethanol, Witch Hazel Water, Glycerin, Organic White Willow Bark Extract, Tea Tree Leaf Oil, Polysorbate 20, Organic Alcohol, Tetrasodium Glutamate Diacetate.

Organic Content: 91%

This Product is Vegan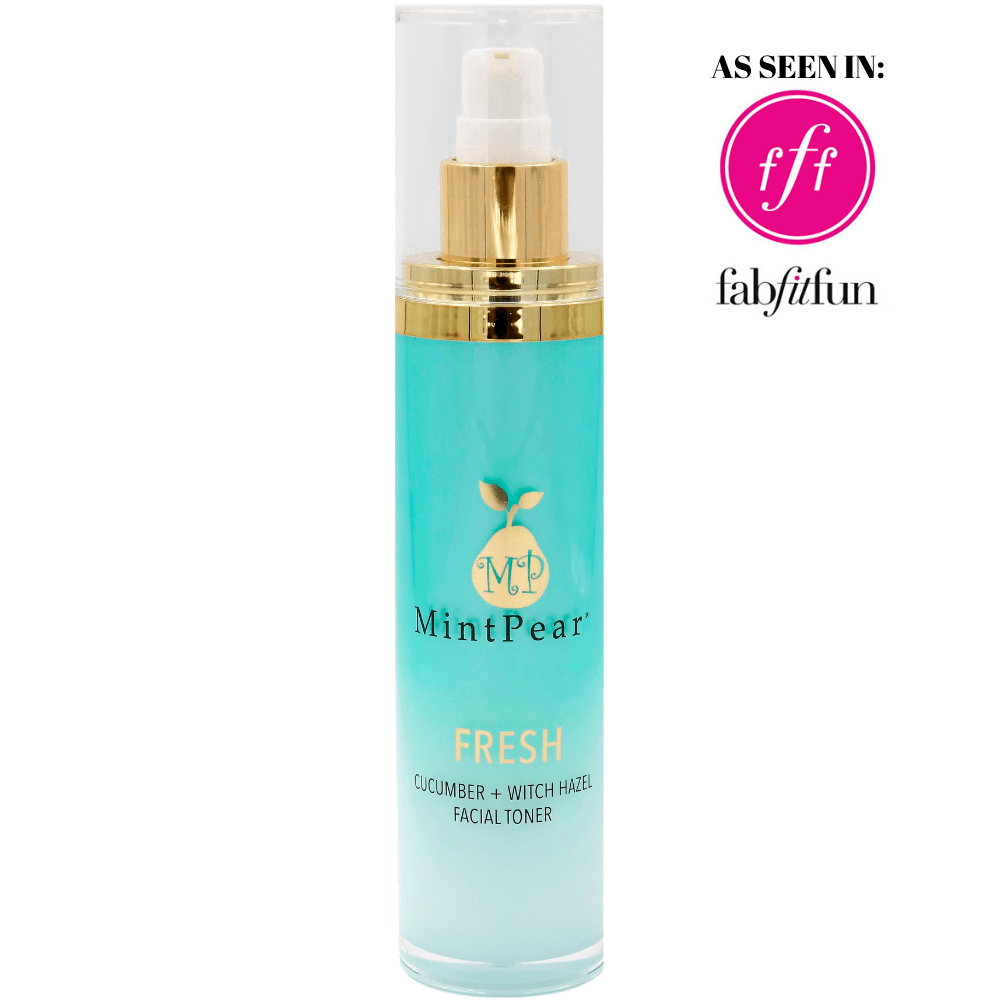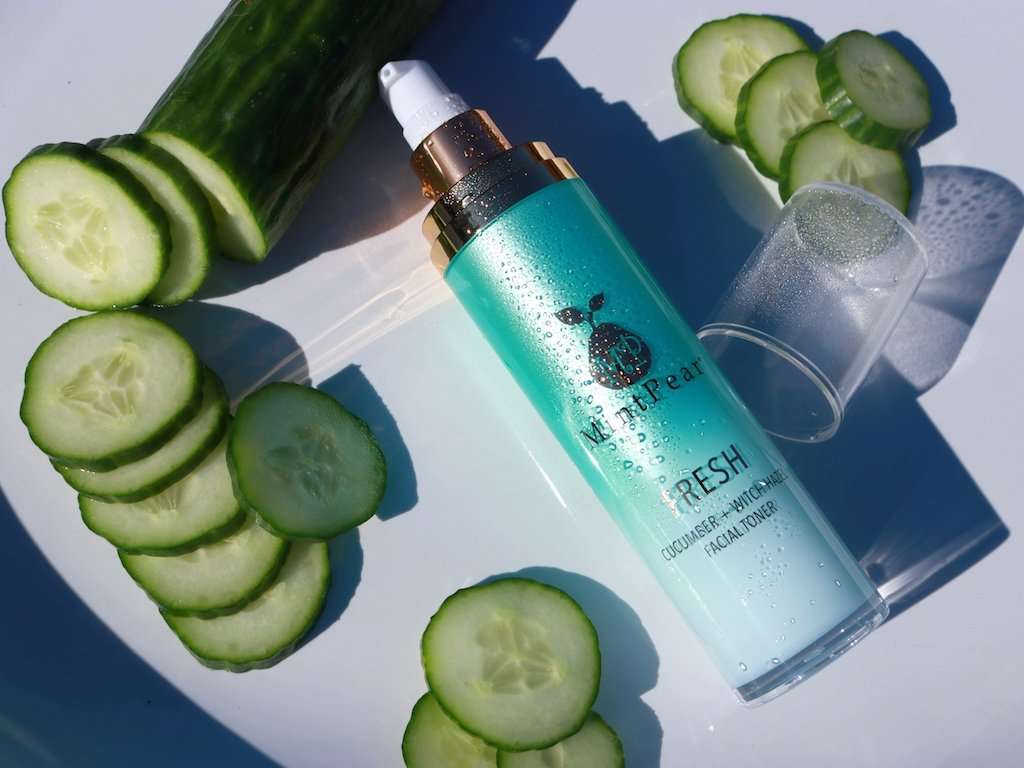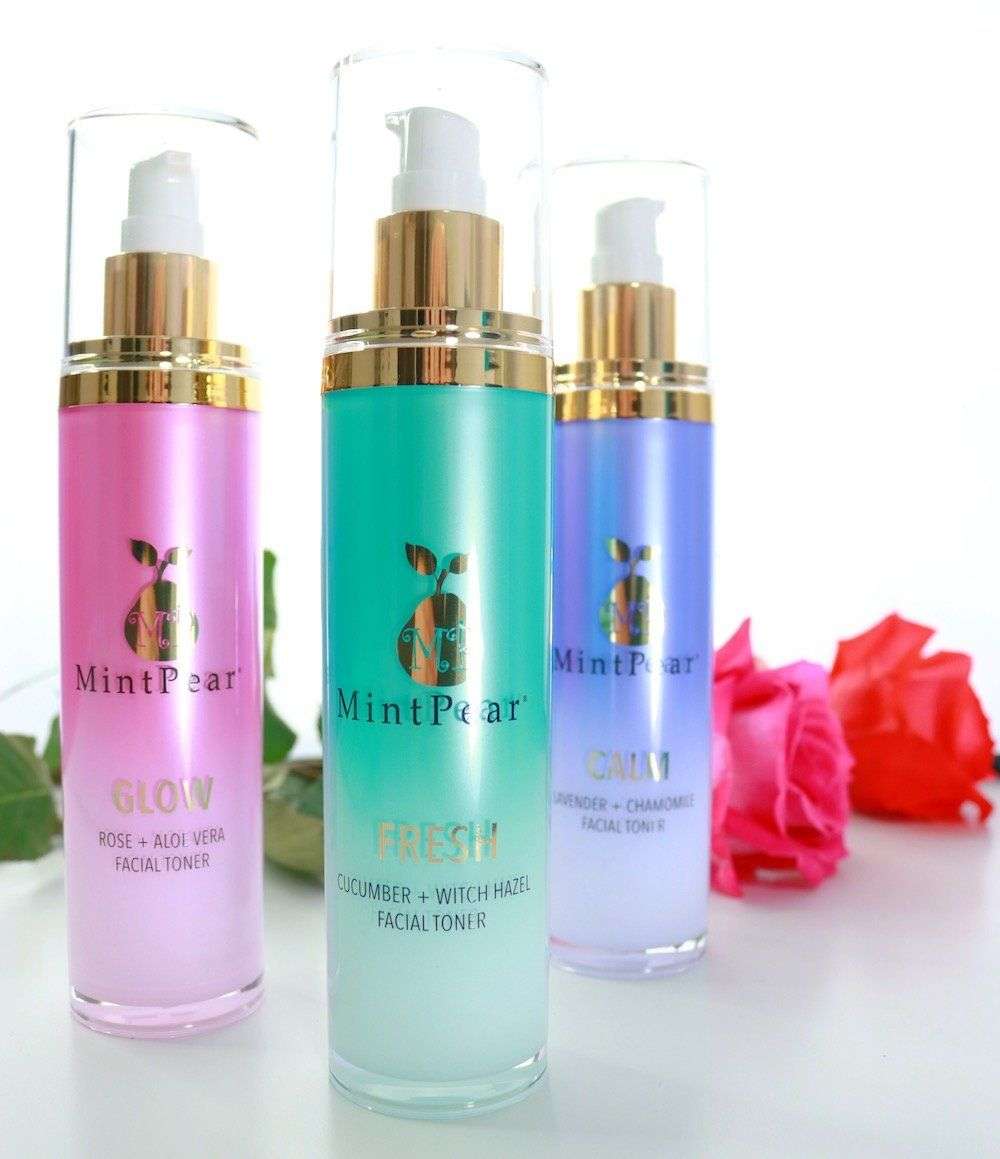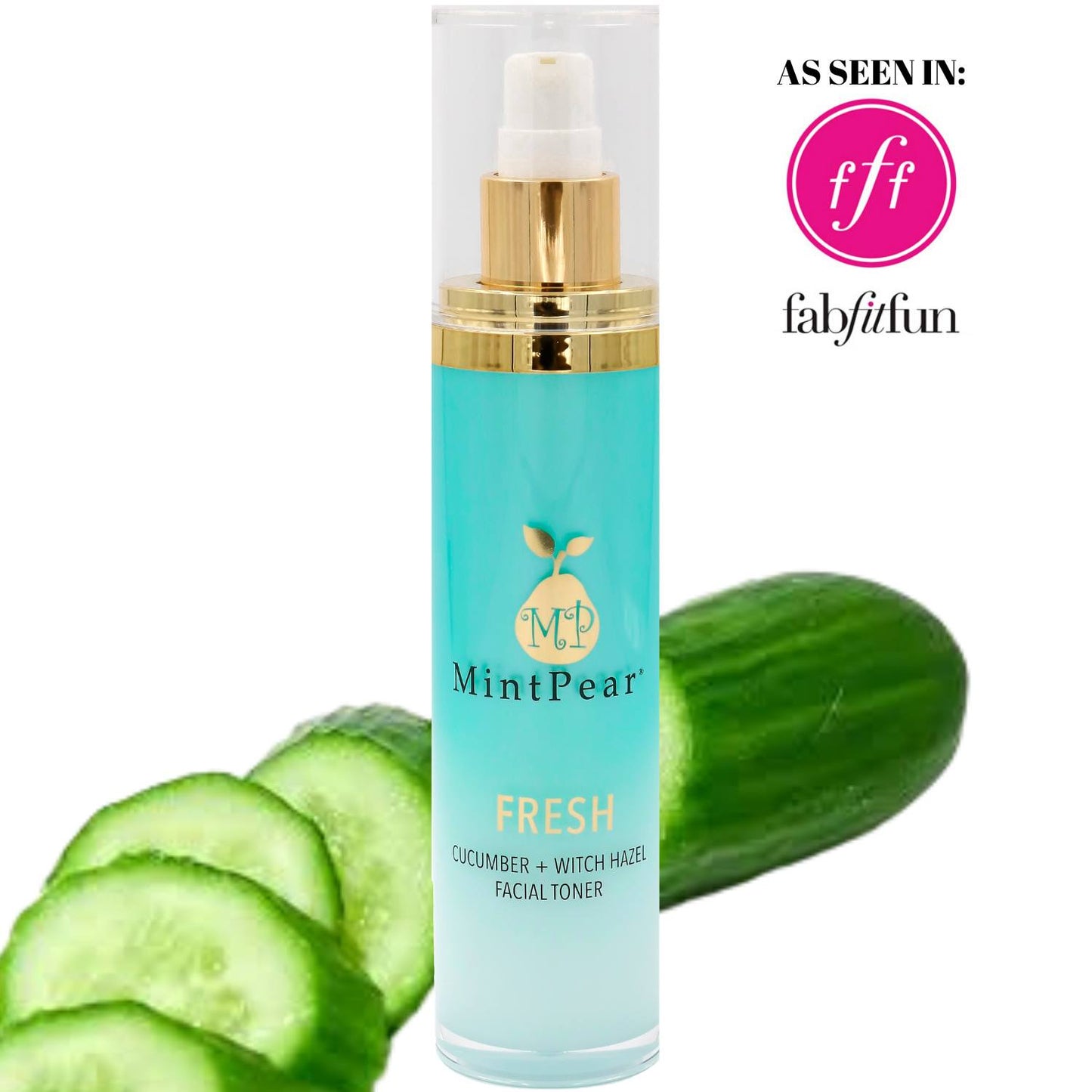 Customer Reviews
07/24/2020
Kotryna

Lithuania
Refreshes my skin like no other
Love this toner because of the refreshing and soothing feeling it leaves on my skin. I use it twice a day and among all the other skincare routine products of mine this one's the most that I look forward to put on my face: it prepares my skin for the day in the morning and relaxes it in the evening after wearing make up the whole day, especially now in the summer when things tend to sweat and melt. Even the smell of a powerful cucumber note itself makes me feel fresh and clean which I love. Also, it was a great product to use after the mechanical facial cleansing treatment that always leaves the skin irritated and sensitive. It did not cause any discomfort, on the contrary, more like a soft touch on those little aching scars.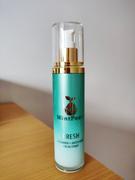 Hi beautiful Kotryna, thank you for sharing how you use the toner within your daily routine. We are so very pleased to hear it's treating you well. We love how it feels so fresh and clean too. We love you and your kind support. ❤️
In love
I gave super sensitive skin and was afraid at first to try the toner because of the tea tree oil, but you can't even smell it! And my skin has had an overall better appearance since the first day I've used this product! It's gentle and soothing. I highly recommend it!
01/13/2022
H F.

United States
Love the product but had an issue with package
I love the toner but the gold on the bottle started flaking off onto my hands and has created a mess. Didn't have this problem before. Hoping it's just a one time thing.
06/08/2021
Caitlin M.

United States
Great toner for super soft skin
This toner makes my skin super soft, i absolutely love it! Its so refreshing!
12/01/2020
Brigitte L.

France
Great Product!
Really enjoying this toner, smells so good and really helps absorb any cream I put after, really a pleasure to use, also my redness has gone down. Looking forward to continue to use this product!