Clear Skin Set
Regular price
$ 78.00
Sale price
$ 69.00
Unit price
per
Sale
Sold out
Acne Set for Clear Skin.
This set includes:

1 (full size 30ml) Rosehip Night Serum
1 (full size 30ml) C Your Youth Serum

(Normal Retail Value: $78. Save when you buy as a set)

This serum set is for you if you are dealing with: Acne, Large Pores, Sun Damage, Hyper-pigmentation (Dark Spots), Acne scarring, or Aging Skin.

Rosehip Night Serum is an all-natural, pure, and organic night time treatment to repair and heal your skin's texture, and overall appearance.

ROSEHIP NIGHT SERUM HAS BEEN KNOWN FOR:

Powerful Anti-inflammatory Anti-Aging Blend
Also Known As: "Nature's Retin A" - Rosehip is a great source of Vitamin A
Stimulates Collagen & Elastin for Firmer Skin
Reduces Dark Spots, Fine Lines & Wrinkles
Deep Overnight Intensive Moisturizing Treatment

As you may have guessed from its name, Rosehip Oil is the main ingredient in this serum. And let me take a moment to tell you all the AMAZING benefits that Rosehip Oil contributes to skin.

Rosehip Oil is harvested from the seeds of rose bushes and is full of vitamins, antioxidants, and essential fatty acids that work wonders for your skin. Not only do the fatty acids and Vitamin A in Rosehip Oil moisturize the skin, but they also promote skin regeneration, and can improve skin flexibility and permeability. This means that Rosehip Oil products can improve skin texture and even reduce the appearance of acne scars or stretch marks. Scientific studies showing Rosehip Oil's promise make it an intriguing option for anyone looking to reduce the visible signs of aging, clear up scarring, or otherwise improve their skincare routine. Not only is it reasonably affordable and easy to use, but it's also considered generally safe for all skin types.

Read more about the benefits of using Rosehip Oil during pregnancy here, always check with your doctor prior to use.

This serum is infused with all the sleepy vibes of Lavender Oil + Calendula Oil, Jojoba Oil, Rosehip Oil, and other beneficial ingredients to restore your skin overnight. According to healthline.com, "Lavender oil is an essential oil derived from the lavender plant. It can be taken orally, applied to the skin, and breathed in through aromatherapy. Lavender oil can benefit the skin in numerous ways. It has the ability to lessen acne, help lighten skin, and reduce wrinkles." Lavender Oil, along with the other incredible ingredients make MintPear's Rosehip Night Serum a beauty game-changer!

There is no better way to prepare your skin for sleep than Rosehip Night Serum. Use this serum as the last step in your nighttime routine with other MintPear skincare products for incredible skin.

C YOUR YOUTH SERUM:

It's time to Lighten, Tighten and Brighten with MintPear's C Your Youth - Vitamin C Serum.

MintPear's Clinically Proven Vitamin C Serum is known to:

Brightens
Evens Skin Tone
Improves Texture Reduces Wrinkles and Fine Lines
Boosts Your Natural Collagen Production
Dramatically Fades Sun Spots, Age Spots, Hyper-pigmentation and Melasma
Improves Firmness by tightening
Shrinks Large Pores Clears Acne
Prevents Breakouts, and Minimizes the appearance of acne scars
Creates a beautiful, radiant and more youthful glow, Revealing a more confident you READY TO TAKE ON THE WORLD!

A serum that delivers equivalent results to one injection of collagen filler in just 2 weeks. The antioxidant properties of vitamin C (ascorbic acid) and its role in collagen synthesis make vitamin C a vital molecule for skin health. Dietary and topical ascorbic acid have beneficial effects on skin cells, and some studies have shown that vitamin C may help prevent and treat ultraviolet (UV)-induced photo-damage.

The aging process naturally diminishes moisture, collagen, and crucial skin nutrients, leaving skin dry, wrinkled and blemished. MintPear's Vitamin C Serum is precision-designed to revitalize aging skin, providing the key nutrients needed to restore skin to its beautiful, youthful appearance. MintPear's C Your Youth Vitamin C Serum is a daily facial anti-wrinkle serum that is the prime dark spot corrector for face and helps clear and minimize clogged pores, breakouts, blackheads, and acne. Fade the appearance of sunspots, discoloration, redness, hyper-pigmentation, and dark spots with our Vitamin C Serum.

According to the Linus Pauling Institute at Oregon State University, some of the antioxidant effects Vitamin C has on the skin include:

Reducing premature cell death
Reducing the release of cytokines, which are inflammatory compounds
Reducing damage resulting from exposure to ultraviolet (UV) light

While a person should not replace sunscreen with topical vitamin C for skin protection, applying topical vitamin C as well may help protect against harmful effects from the sun.

Formulated according to scientific research that determines the precise blend of the most effective natural ingredients. Sodium Ascorbyl Phosphate (Vitamin C) makes up a full 20% of this powerful anti-aging serum. This Vitamin C Serum defends against environmental aggressors with powerful antioxidants and supports healthy collagen production to prevent signs of aging such as fine lines and wrinkles. This skin brightening serum tightens, tones, and smooths texture for increased radiance. Other powerful ingredients include Thyme Extract, Chamomile Extract, Passion Flower, Aloe Vera (a soothing moisturizer packed with beneficial nutrients) and Vitamin E (a powerful antioxidant). This product is certified free of parabens, phthalates, GMOs, sodium lauryl sulfates, petrolatum, mineral oil, artificial colors, and fragrances, and is properly pH balanced for your safety. MintPear's Vitamin C Serum is 100% cruelty-free.

Apply a pea-size amount of the C Your Youth Serum in the PM followed by patting a few drops of the Rosehip Night Serum on top. Use SPF during the day. Use daily to renew your youthful skin elasticity by fighting free radicals while you sleep. Wake up to a fresher, brighter, smoother complexion.

SHELF LIFE: 1 year from purchase date.

STORAGE: store in a cool place, away from direct sunlight.

WARNING: for external use only. Keep away from flames and high heat. Keep out of reach of children.

Rosehip Night Serum:

Pure Organic Rosehip Seed Oil, Jojoba Oil, Pomegranate Seed Oil, Carrot Seed Oil, Red Raspberry Seed Oil, Maraca Oil (Passion Fruit Seed Oil), Tomato Seed Oil, Watercress Seed Oil, Calendula Oil + Lavender Essential Oil.

C Your Youth - Vitamin C Serum:

Water, Hydroxypropyl Starch Phosphate, Sodium Ascorbyl Phosphate, Glycerin, Pentylene Glycol, Propanediol, Dimethicone, Phenoxyethanol, Alcohol Denat., Ethylhexylglycerin, Sodium Phytate, Terminalia Ferdinandiana Fruit Extract, Anogeissus Leiocarpus Bark Extract, Dimethicone/Vinyl Dimethicone Crosspolymer, Methylglucoside Phosphate, Sodium Hyaluronate, Copper Lysinate/Prolinate, Amodimethicone, Carbomer, Aloe Barbadensis Leaf Juice, Tocopherol, Chamomilla Recutita (Chamomile) Flower Extract, Passiflora Incarnata Flower Extract, Porphyridium Cruentum Extract.

Leaping Bunny Certified
Suitable for vegans
Free from: Animal Cruelty, Animal ByProducts, Parabens, Sulfates, Fragrance, Dyes, Harsh Chemicals
Proprietary Formulations with Patented Ingredients at a high concentration

MP-7™ is MintPear's new proprietary cosmeceutical active-ingredient. MP-7™ is the best 'needle-free' collagen and elastin filler on the market. MP-7™ is created by a patented, green-chemistry process. MP-7™ contains a safe and pre-activated source of energy for skin which is used to feed aging cells. To reactivate collagens and elastin production, MP-7™ also incorporates the power of Essential Amino Acids and Copper. Amino Acids (specifically Proline and Lysine) play a major role in the production of collagens and elastin that the body is not able to produce by itself. Additionally, Copper also reactivates the correct skin chemistry which is needed to produce collagens and elastin. MP-7™ shows high clinical efficacy within 15 days resulting in visible reduction of deep wrinkles and improvement of skin firmness. MP-7™ is the best solution to create youthful skin. MP-7™ also targets mature skin issues.

The efficiency of MP-7™ was evaluated in a double-blind test, versus a placebo, under dermatological control. Here are the results from MP-7™: (1) Fibroblast, (2) Collagen and (3) Elastin testing.

Clinical 'in vitro' Fibroblast testing demonstrates that MP-7™ dramatically increases the vitality of both young and aged fibroblasts within 3 days. Aged fibroblasts are enabled to function properly again. Additional 'in vitro' testing of MP-7™ was also conducted on the production of Collagen. MP-7™ is proven to increase the synthesis of Pro-collagen. Aged fibroblasts show an even better ratio of production compared to young fibroblasts.

'Ex vivo' testing on the production of total Collagen with MP-7™ were evaluated on skin explants from a 74 years old donor. Clinical results show that MP-7™ incredibly increases the quantity of total collagen by 6.8% in 11 days. MP-7™ significantly increases collagen I and collagen III synthesis by +179% and +194% respectively after 11 days, versus untreated. MP-7™ significantly increases collagen density by 7.5 times and improves the anisotropy index by 25 times compared to placebo after only 15 days. The results are confirmed after 2 months of treatment.

'Ex vivo' testing of the production of Elastin with MP-7™ were also evaluated on skin explants from a 74 years old donor. MP-7™ significantly increases tropo-elastin and elastin production by +57% and +190% respectively after 11 days, versus untreated. Fast improvement of firmness and elasticity were proven. MP-7™ increases firmness by 13 times and increases elasticity by 1.6 times in only 15 days. These improvements of skin parameters are sustained after 2 months of treatment. MP-7™ skin is smooth and wrinkles are visibly reduced after only 15 days of treatment.

MP-7™ delivers equivalent results to one injection of collagen filler in just 2 weeks: -15% of wrinkles reduction.

(source American Society of Plastic Surgeons - 2013).

Claims:
MP-7™ Visibly Reduces Deep Wrinkles (in 15 days).
MP-7™ Increases Collagen Synthesis (by 170%).
MP-7™ Reduces Wrinkles Depth (by 15%) (in 15 days).
MP-7™ Increases Elastin Production by 57% (in less than two weeks).
MP-7™ Reduces Wrinkles Volume (by 13%) (in 15 days).
MP-7™ Increases Fibroblast Vitality (within 72 Hours).
MP-7™ Smooths Skin (after only 15 days).
MP-7™ Increases Total Collagen 6.8% (in less than two weeks).
MP-7™ Improves Skin Firmness (in 15 Days).
MP-7™ Increases Collagen Density 7.5 times (in 15 days).
MP-7™ Is an Anti-Aging Young Collagen Booster.
MP-7™ Increases Skin Firmness 13 times (in only 15 days).
MP-7™ Firms Skin. Instant Anti-Wrinkle.
MP-7™ Increases Elasticity (by 1.6 times) (in only 15 days).
MP-7™ Re-Densifies Skin. Anti-Worry-Line.
MP-7™ Energizes Skin. Anti-Crows-Feet.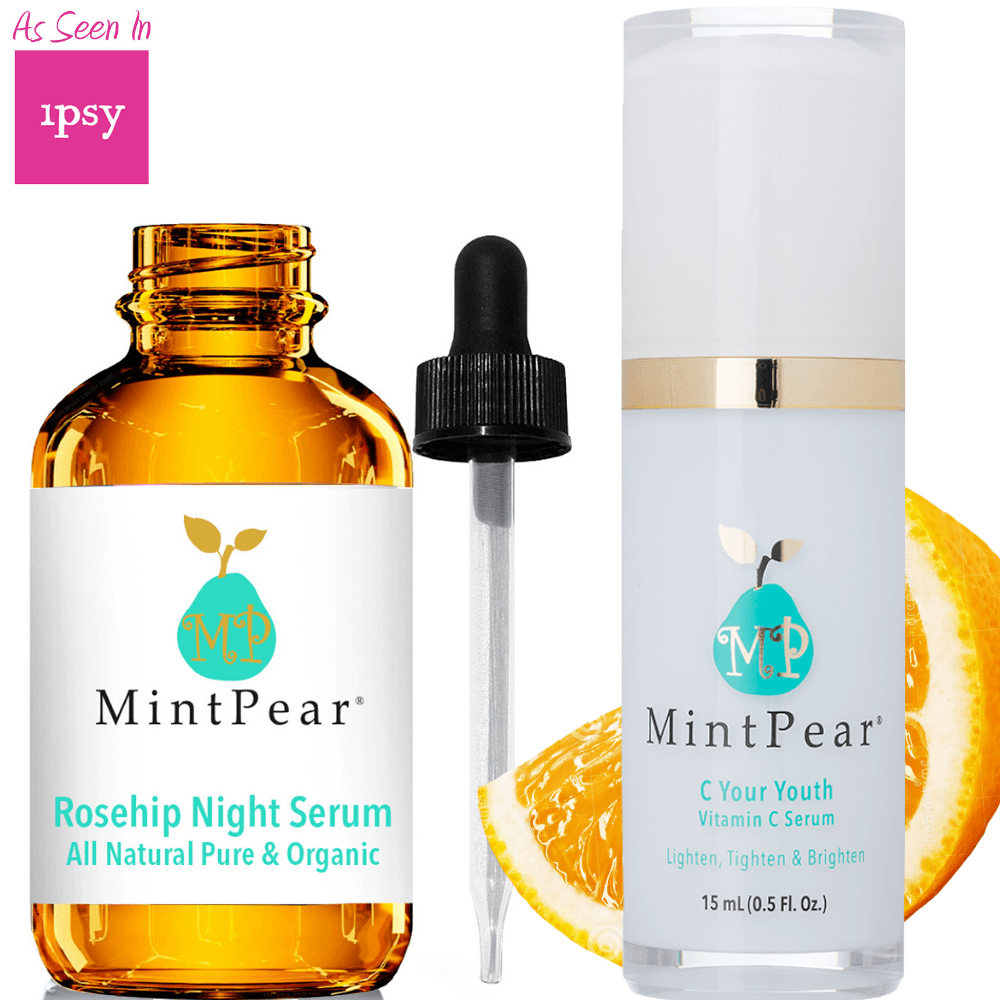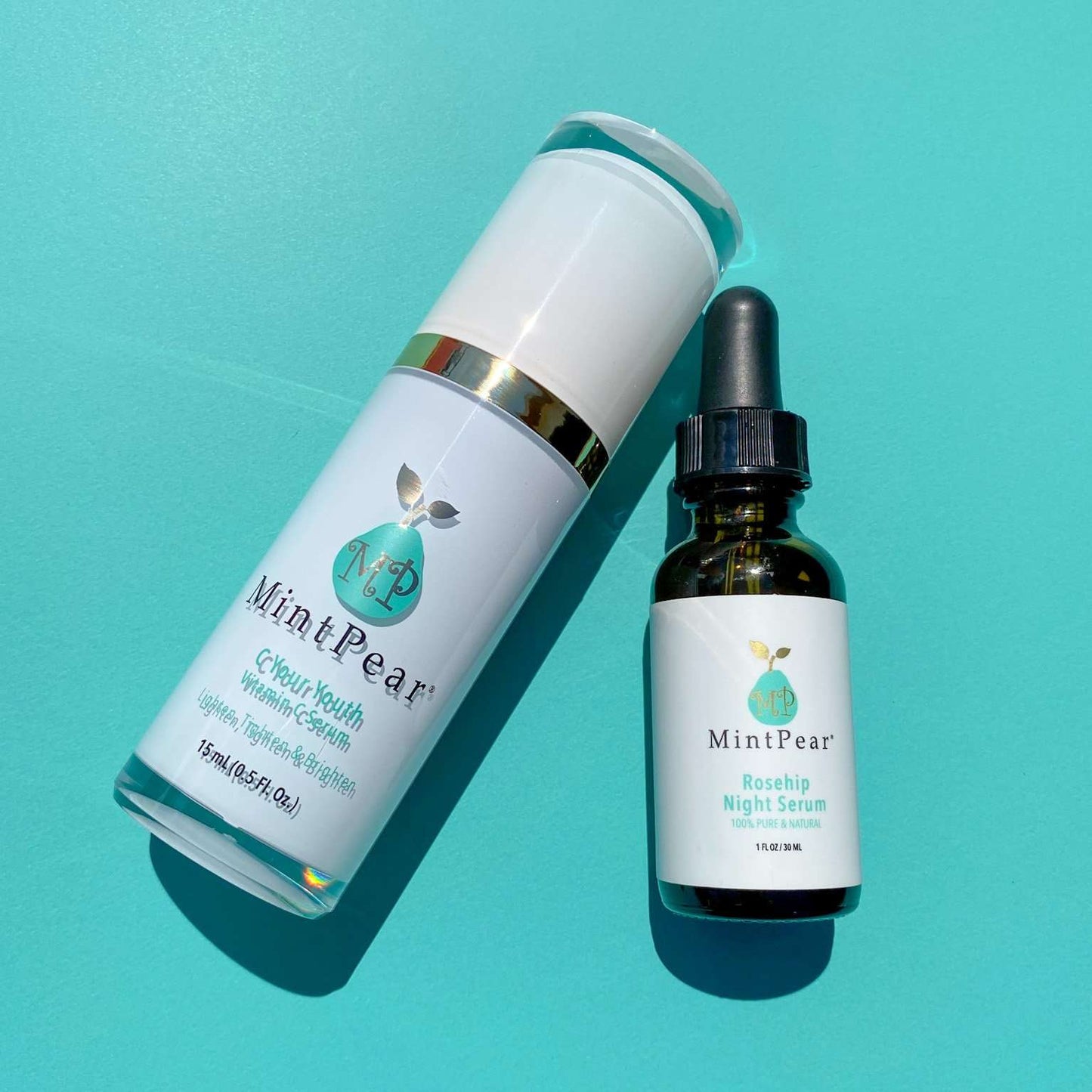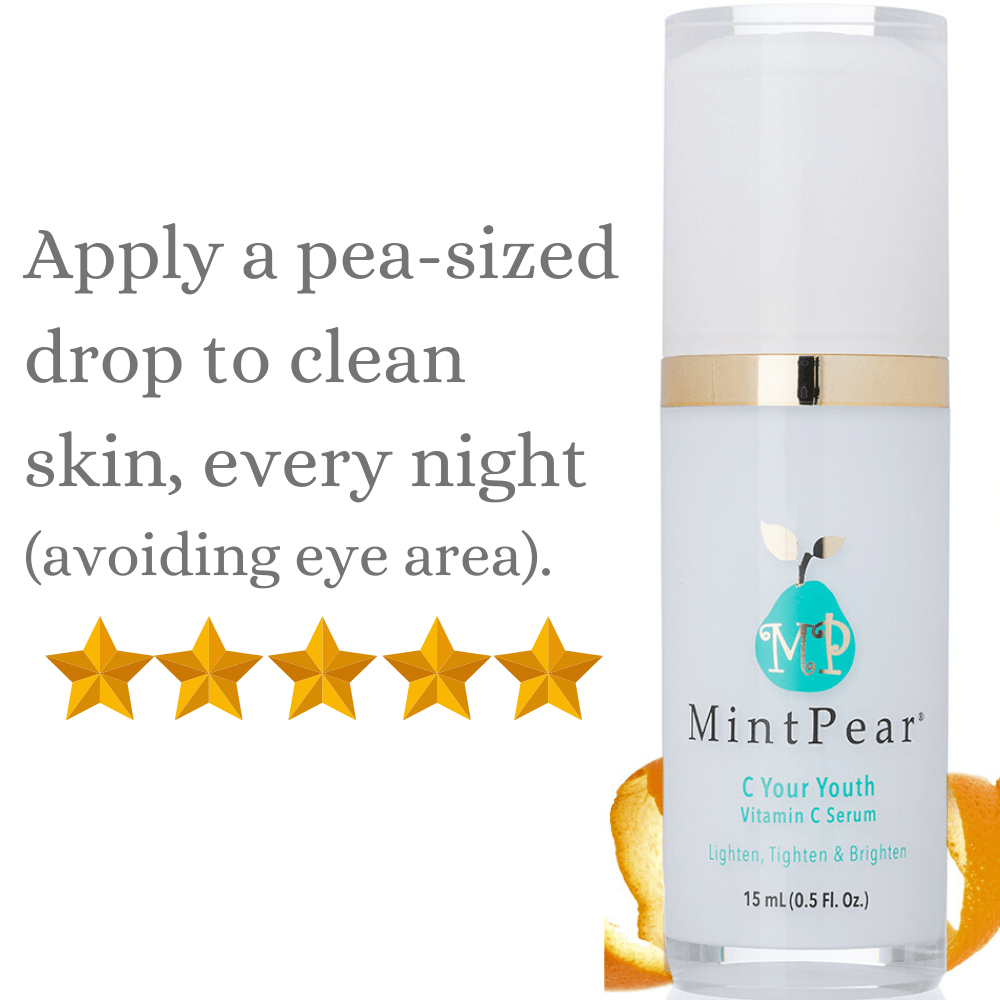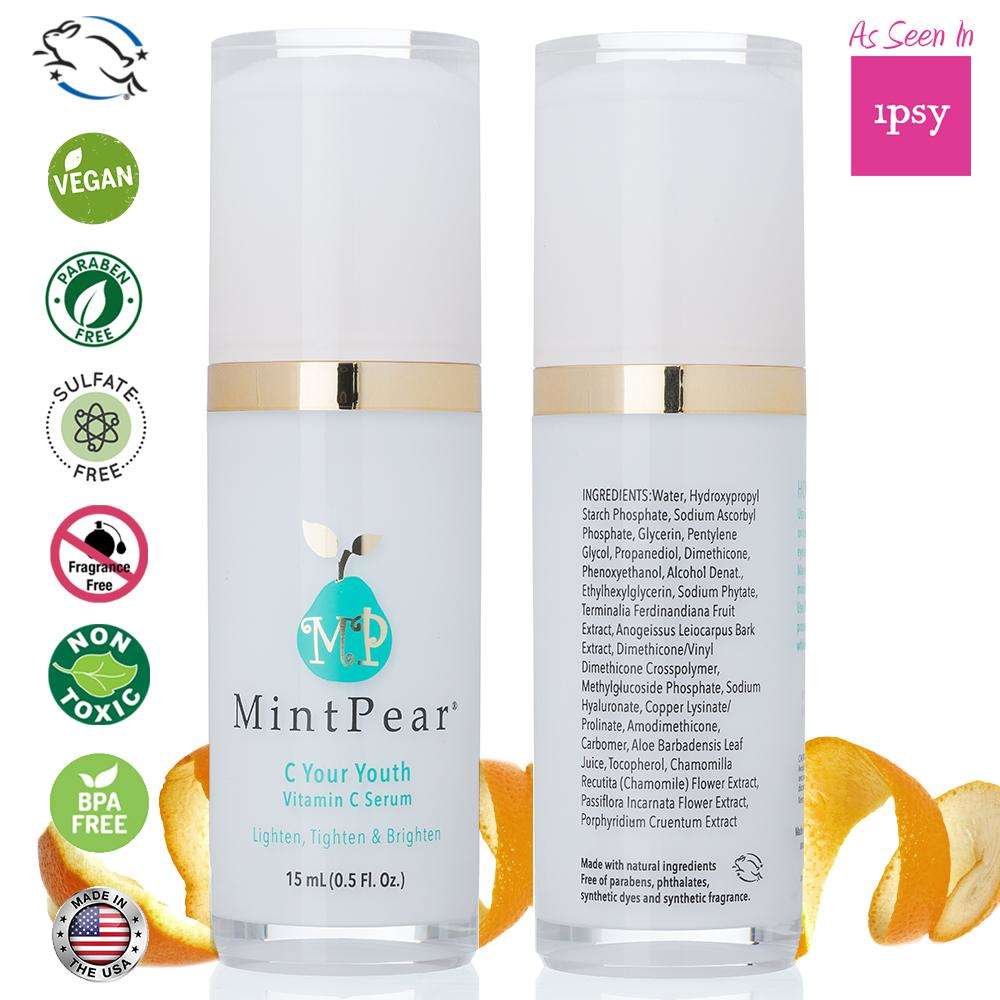 Customer Reviews
04/29/2021
Gilda u.

United States
03/17/2021
Natalie M.

United States
Night Serum
I received this in my IPSY bag and although I am stocked on day/night oils/moisturizers I had to have this - thank you
02/05/2021
Asmik S.

United States
Love it..
This thing makes wonder. I definitely recommend this product.
02/04/2021
Jeffery C.

United States
Absolutely lovely
These products are probably going to be something I'd love to use every day. Love the packaging and of course the product itself. Will definitely buy again.
11/13/2020
Jennifer C.

United States
C Your youth
I have only been using it for about a week so far but my skin feels really smooth and my skin tone seems a little more even.