CALM (Lavender + Chamomile) Facial Toner
Regular price
Sale price
$ 18.00
Unit price
per
Sale
Sold out
100ml

MintPear's CALM (Lavender + Chamomile) Toner has been known to:

Balance Skin
Calm and Soothe
Shrink Pores
Restore Skin's pH Balance
Add a Layer of Protection
Moisturize
Refresh Skin

Extra sensitive skin needs extra sensitive care. MintPear's CALM (Lavender & Chamomile) Facial Toner provides TLC to skin in need of a calming, soothing, balancing, and especially for troubled skin. Even though facial toners work great for troubled skin, they are great for really any skin type! A face toner is a skincare step that often gets overlooked but has numerous benefits to the skin. Toners help to restore the skin's natural pH levels post-cleansing, which is responsible for the balance in the skin's oil production, as well as a protective barrier from the environment. Toning also removes any leftover cleanser or residual makeup, dirt, pollutants deep in the pores. This is the only way to ensure a deep clean, without overly stripping the skin.

MintPear's CALM Lavender + Chamomile Toner features nature's favorite comforting duo - Lavender and Chamomile, with supportive MSM, cleansing Tea Tree and clarifying Organic White Willow Bark, all in a gentle base of Organic Aloe. These amazing ingredients are extremely calming for your skin and make this toner a great nighttime routine step. Toning is an important step in any serious skincare regime, and it can often be overlooked. Remember - toners help the skin by balancing the pH, minimizing the look of pores, removing residuals missed during cleansing and preparing the skin to receive the serums and moisturizers to come.

An article from Women's Health Magazine called "Here's How To Use Facial Toner Without Drying Out Your Skin", explains that Facial Toners prep the skin for moisturizers and serum while getting rid of excess oil and stubborn dirt or makeup leftover on your face after you wash it. But they are not a replacement for washing your face. The article says to think of facial toners as the extra credit rather than the shortcut of your skincare routine.

INGREDIENT SUPERSTARS:

MSM
Organic Aloe Leaf Juice
Vegetable Glycerin
Lavender, Chamomile, & Tea Tree Essential Oils

After cleansing face with the MintPear Daily Cleanser, apply a moderate amount of astringent to a cotton ball and gently apply all over the face in upward motions. Allow to dry, and follow with the MintPear Daily Moisturizer or MintPear Night Serum.

Organic Aloe Leaf Juice, Glycerin, Phenoxyethanol, Lavender Flower Oil, German Chamomile Flower Oil, Roman Chamomile Flower Oil, Tea Tree Leaf Oil, MSM, Organic White Willow Bark Extract, Polysorbate 20, Polysorbate 80, Tetrasodium Glutamate Diacetate.

Organic Content: 90%

This Product is Vegan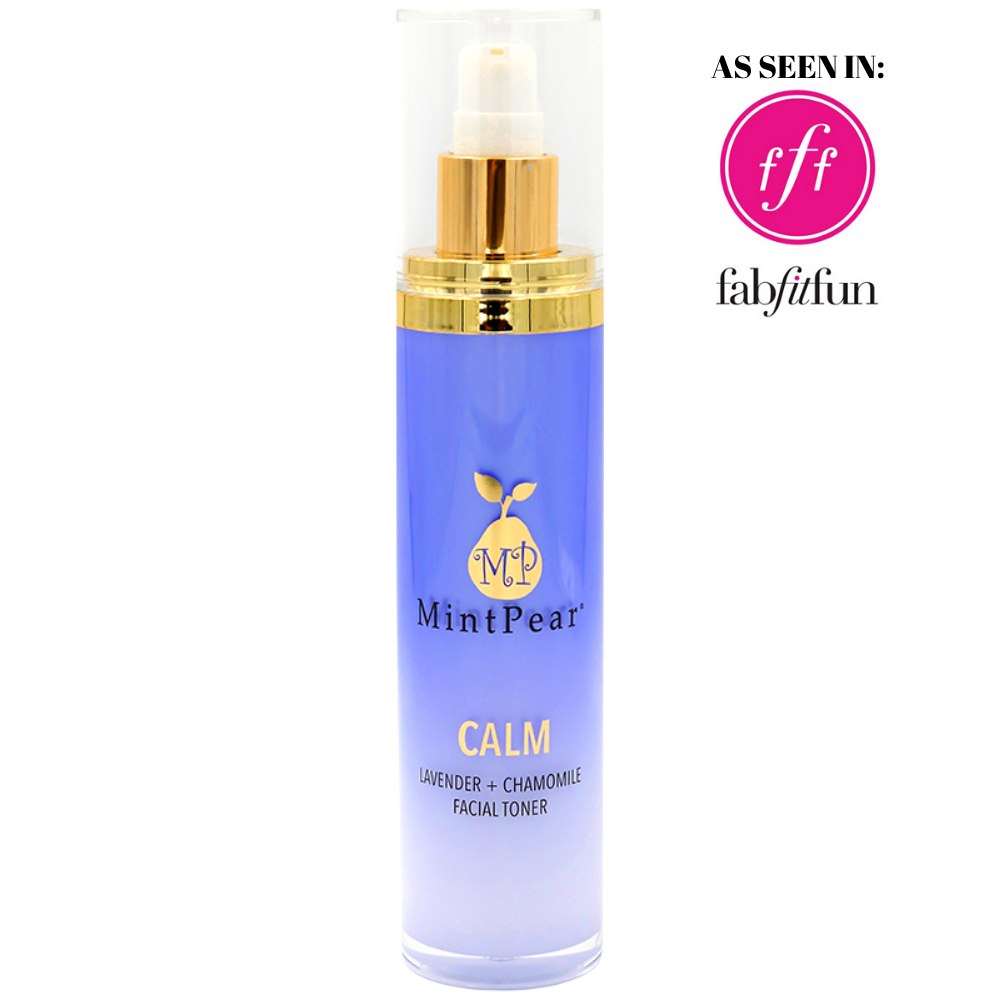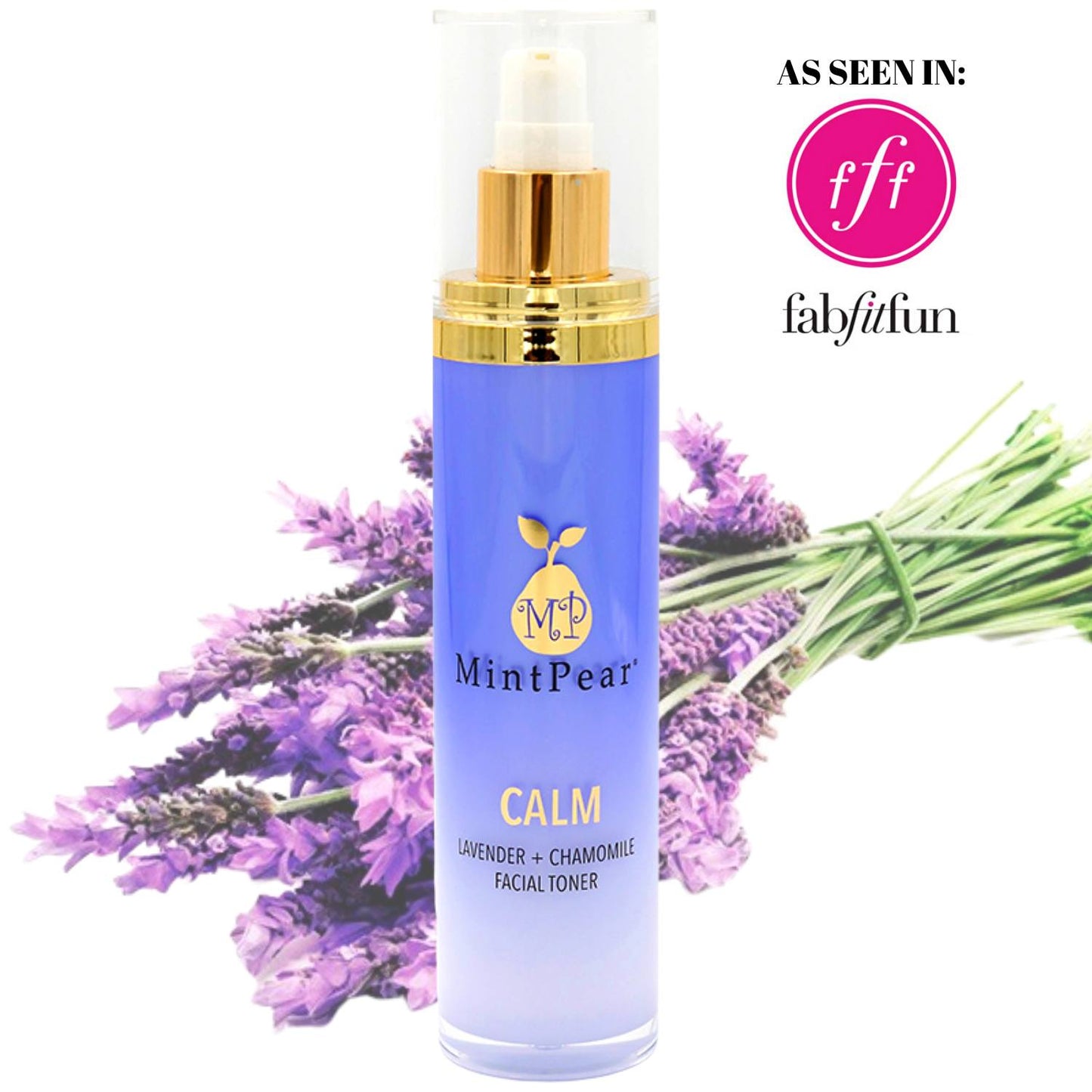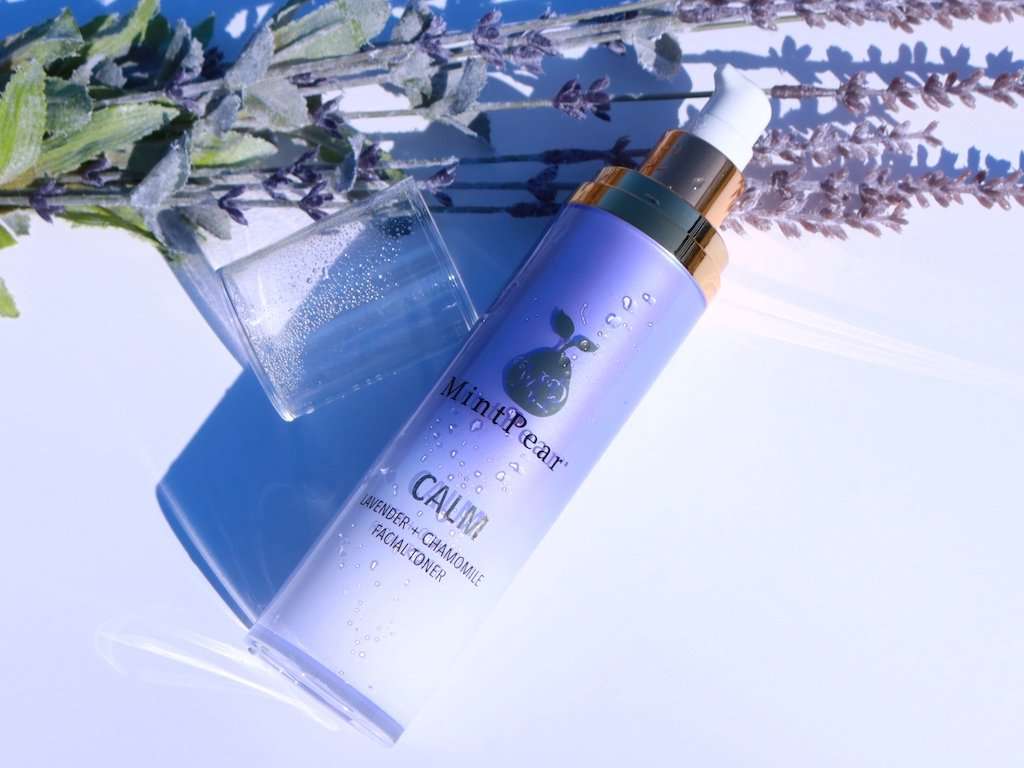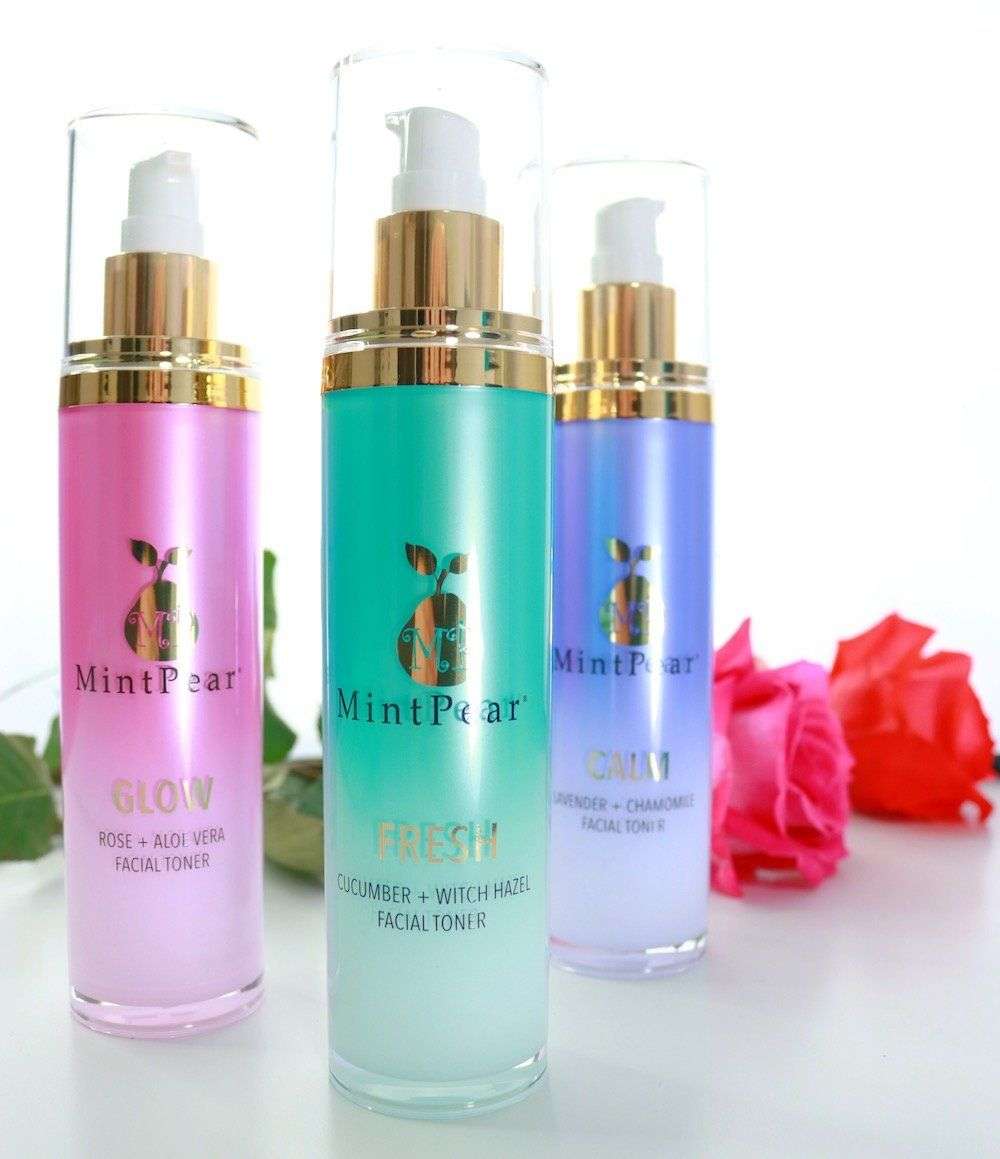 Customer Reviews
10/05/2021
Susan H.

United States
Facia toner
I love all your products
08/21/2021
Kim T.

United States
Excellent!!! Would definitely buy again!
Loving this Calm facial toner with Lavender and Chamomile. It's so soothing and refreshing. My face feels so clean and great to use at night before I go to bed
04/19/2021
Donna C.

United States
CALM toner
My fave !!!!! Can't be without it
Hi Donna! So happy to hear. We love you !
02/07/2021
Keri S.

United States
Love This!
I first got the Mint Pear Calm in my Fab Fit Fun box and once I used it I was hooked. This balances out my skin and smells great. I've had less breakouts since using this as well.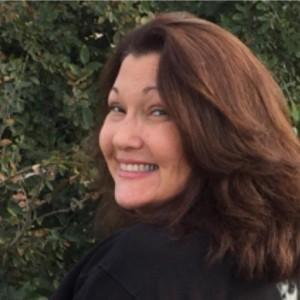 TP
02/03/2021
Toni P.

United States
I Love This Toner!
This is my second bottle of the CALM toner, and I can't get enough! I have sensitive skin, and mature skin, with some light acne, ‍♀️ Wearing a face mask for even an hour makes me have "maskne" So, I wash my face as soon as I take off the , use this CALM Toner, and ahhh....all better. Love Rita and her customer service too! I highly recommended this toner (did I mention it relaxes me as well?), and love all the vegan MintPear products! Thank you Rita.