Beauty Blending Sponge
Regular price
Sale price
$ 9.99
Unit price
per
Sale
Sold out
Why Everyone should have a MintPear Beauty Blending Sponge:

Professional quality anti-microbial material is odorless and gentle to the touch
Material is a perfect blender for concealer, foundation, creams, and powders
Use to set your makeup with the "Baking" technique
Easy to clean and easy to use
Saves money by preventing the overuse of product
Buff away blush or bronzer overload and foundation lines effortlessly

The secret to a flawless complexion:

Change the way you apply your makeup forever with this edgeless makeup sponge. MintPear's high-quality latex-free Beauty Blending Sponge is made of odorless anti-microbial material and designed by renowned professionals. The unique edgeless shape ensures impeccable, streak-free application with minimum product waste. Use this beauty blending sponge with foundations, powders and any other complexion product. Its versatile design evenly blends makeup for a smooth, enhanced finish, leaving you looking gorgeous.

MintPear's Beauty Blending Sponge can be used damp for a dewy glow or dry for full coverage. For best results, spot clean your sponge with mild soap and water, rinse with lukewarm water and gently squeeze out the excess water every 1-3 uses. Then store it in a dry, well-ventilated area making sure that air can access all surfaces of the sponge.

The MintPear Beauty Blending Sponge is designed to replace existing makeup brushes and sponges - the only beauty tool you need to hide imperfections and create a flawless, fresh finish to the skin. Whether you are applying liquid, mineral or powder makeup products, this beauty blending sponge from MintPear is perfect for simply bouncing and blending it into the skin.

What it does:

Designed for allover coverage, precision application. Ideal for blending hard-to-reach crevices of the face and work with all makeup formulations. Minimum product waste. Use either wet or dry with primers, foundations, powders, cream blushes, and any other complexion product.

The Difference:

Right away you'll notice the MintPear Beauty Blending Sponge is denser than others on the market, allowing for a unique deluxe buoyancy to press makeup more easily into place with a light touch using less product and taking less effort. Designed for you to press/dab product very gently into the skin, this is to help prevent premature aging. Our sponge does not expand when wet. This is to prevent the absorption and waste of products.

Our unique gourd shape allows you to get into the hard to reach spots such as around the eye and nose - no need to buy two different sizes when you can accomplish all these areas with this perfect versatile shape.

Versatility:

Try it both wet or dry to find your preferred method. Depending on your preference you can wet the sponge with water prior to applying your product or use it dry. Both techniques save you product with our unique foam structure keeping the product on the surface not absorbed.

Suggested Usage:

Use Dry or Wet with water
Squeeze out the excess liquid, using a towel if available
Bounce primer, foundation, powder, cream blush, or any other complexion product across the face for flawless results

MintPear offers a 100% satisfaction guarantee. We promise that if you are not completely satisfied with this product we will give you your money back. No hassles. That is the MintPear way.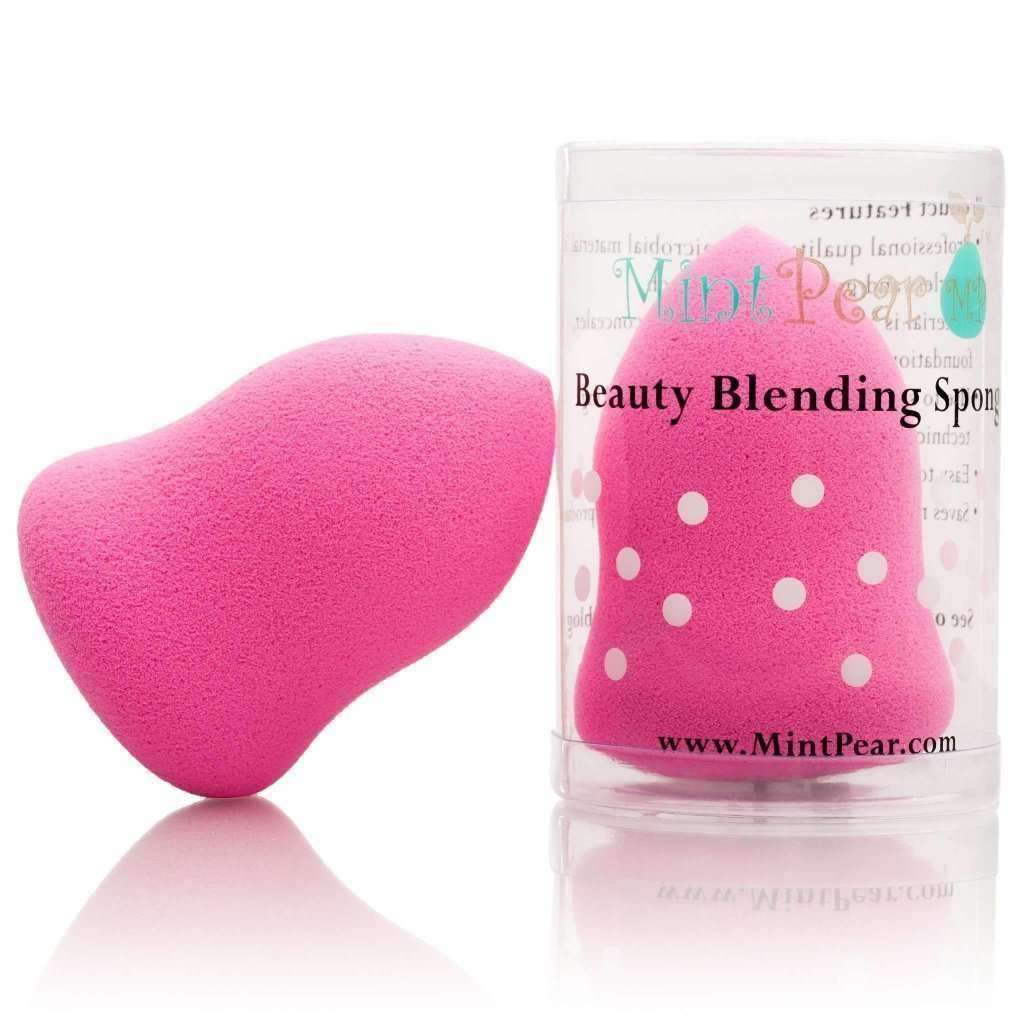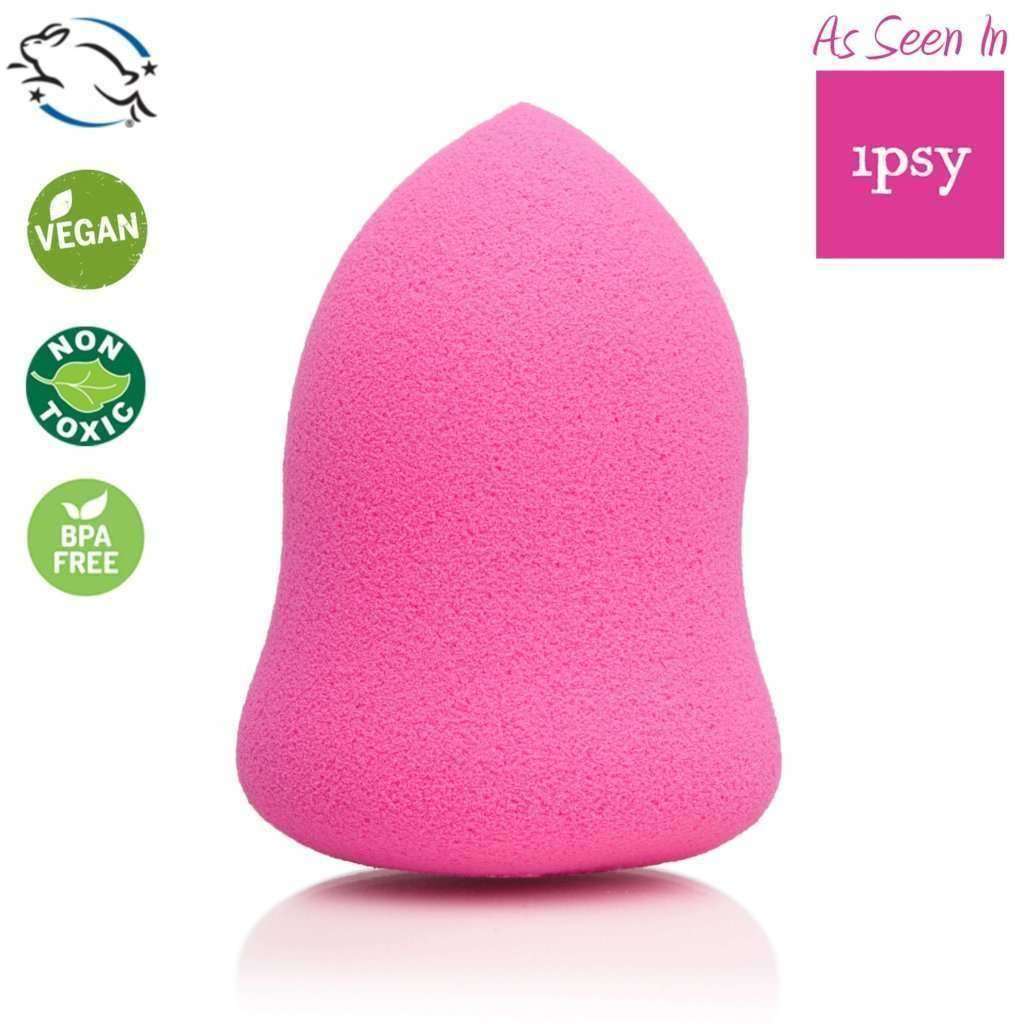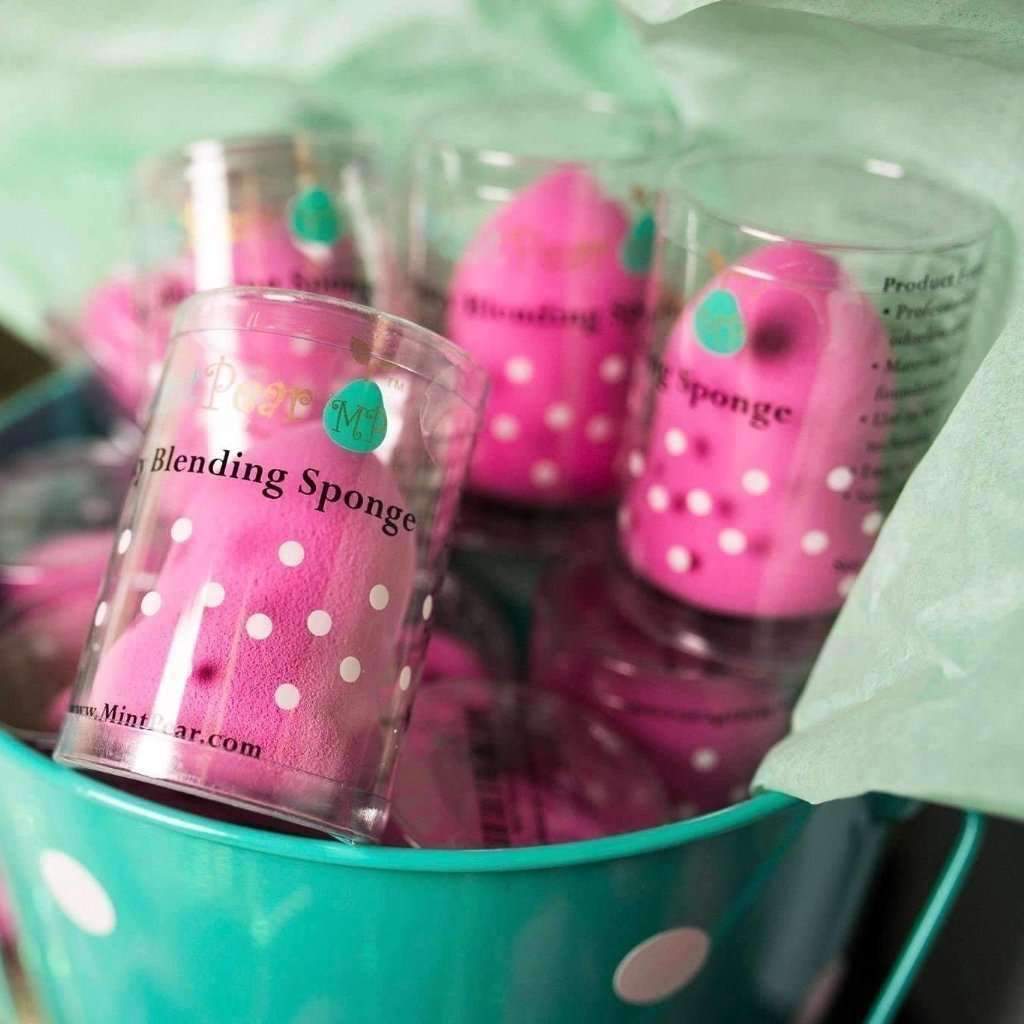 Customer Reviews
06/28/2022
Twila L.

United States
Thank you so much!
I got exactly what I ordered! I purchased one of their beauty sponges. I had one previously from an Ipsy bag and I fell in love with it. I prefer it over my beauty blender sponge. I like the texture. Well the old sponge I had got hard as a rock! Water wasn't saving that! But to be honest, I had the sponge stored away in my makeup brush container and it had been there for over a year. I don't think I cleaned it the best either, though it wasn't too dirty. The makeup and the air just solidified it. So I replaced it! They sent me two and left a note saying "enjoy the extra!" That warmed my heart, it truly did. I'm going to use the **** out of those sponges and will buy again when I need to.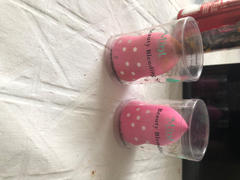 07/01/2023
Kanwal N.

United States
Best Blending Sponge
I love this sponge. I got it first over 5 years ago in an Ipsy bag. I used it until it fell apart, after years of abuse and many washes, and ordered a new one. I love how soft it is. I wet the top to use for my cream/liquid products and stamp powder on with the flat bottom.
03/17/2021
Natalie M.

United States
Beauty Sponge
love this sponge!!!! for someone who does not really know how to apply make-up this really helped to blend in all the right places - thank you!!
06/14/2020
Taylor M.

United States
New user
Everything smells amazing and feels amazing on your skin. I have really sensitive skin and none of the products ever irritate my skin!
Yay! Thank you for sharing Taylor!
05/02/2020
Libby B.

United States
First Time Sponge User
I liked the blending sponge. I didn't love it but I think it's because I'm still working on the correct technique. It just seems big for my under eye area. However, others make it look so easy.