Acne Kit (3 Piece Set)
Regular price
Sale price
$ 99.00
Unit price
per
Sale
Sold out
 Acne Kit • 3 Piece • 60 Day + Supply!
(Subscribe & Save Per Month) 
***TO PAUSE/CANCEL SUBSCRIPTION YOU MUST EMAIL SUPPORT@MINTPEAR.COM 48 HOURS PRIOR TO ANY RE OCCURRING ORDER**** 
Summary:  The BEST Acne Treatment for Women, Men and Teenagers. Clinically Proven Facial Treatment with the most effective natural ingredients. Sodium Ascorbyl Phosphate (Vitamin C) makes up a full 20% of this powerful acne serum. Other powerful ingredients include Thyme Extract, Chamomile Extract, Passion Flower, & Aloe Vera - Works for Normal, Sensitive and Oily Skin. 99% of Real Customers experienced clearer, smoother, brighter skin.
The MintPear® Acne 3-Piece Kit- 60 Day Supply is the best acne treatment entry-level solution. This revolutionary therapy includes the Clarifying Daily Cleanser, Vitamin Rich Daily Moisturizer, and Vitamin C Acne Treatment Serum. Our 3-piece skin care kit offers a combination of the best acne treatment facial cleansing products on the market!
FAST RESULTS: MintPear® has Patented and Proprietary Formulas combining SCIENCE + NATURE to give you clearer, smoother skin.
HIGH QUALITY: MintPear® was founded by Skin Expert and Master Esthetician dedicated to the quality! MintPear® spends 100% MORE on the quality of our ingredients compared to even the most well-known acne systems. MintPear® is SPA QUALITY and formulated to make your daily skin care routine something you look forward to.
SAFE: MintPear® does not overpower your skin like many products. We use a soothing blend of natural ingredients to heal and calm skin while clearing up your acne. Safe enough for pregnant or nursing mothers.
CLINICALLY PROVEN: MintPear® is clinically proven to give you clearer, healthier skin and reduce old acne scars!
TRY IT TODAY: It's time to love your skin! You have nothing to lose except your acne!
When you choose the MintPear® Acne 3-Piece Kit, you will receive a complete package of acne solutions that work together to rid your skin of acne, pimples, blackheads, whiteheads, clear inflammation, prevent and HEAL acne scars and leave your face looking and feeling its best. Our products contain dermatologist approved active ingredients clinically proven to work. Our clinically Proven 60-Day Basic 3-Piece Kit contains the following best acne treatment products:
(1) Clarifying Daily Facial Cleanser 4oz (with Activated Charcoal)A Charcoal Activated, delicate pore cleansing wash that cleans the skin and loosens dead skin cells without causing dryness, redness or inflammation. Free from Sulfates and Parabens. Good skin cleaning habits begin with proper washing techniques, which is why the MintPear® Charcoal Activated acne fighting cleanser is such an important part of our MintPear® acne treatment kit. When you use the MintPear® Clarifying Daily Cleanser, you will clear away the makeup and dirt that clog your pores, without stripping the natural protection layer. Preparing your skin for a combination of acne treating solutions.
Vitamin Rich Daily Moisturizer 4oz (Ultra Rich Moisturizing Creme with Retinyl)A vitamin rich blend of ingredients that sooth and repair inflamed, and irritated skin. Nourishing the skin's pores to restore the natural balance of the skin, control acne, and complete your final step for the MintPear® Acne Treatment Routine. The Vitamin Rich Daily Moisturizer rejuvenates the skin and fights the harmful effects of bacteria.
Acne Treatment Serum - C Your Youth - Vitamin C Serum 15ml: The best acne treatment complex that prevents breakouts, minimizes the appearance of acne scars, blemishes and whiteheads from returning by using dermatologist approved ingredients such as Sodium Ascorbyl Phosphate (Vitamin C), which clears, and brightens your skin. Our Acne Treatment Serum uses a unique proprietary approach to treat acne at its source while increasing the production of Collagen to heal and repair. 
Real Results: Our customers have left rave reviews about our tried and proven acne treating products. Their success stories are a testament to our revolutionary combination therapy. The best acne treatmentbegins with the most effective ingredients, and we use the most effective ingredients to make sure that you are 100% satisfied with your purchase. Order online today to receive the Ultimate 60-Day Acne 3-Piece Kit Now. Our products actually work, and the proof is in the reviews! All MintPear® products are free from Sulfates, Soy, Gluten, Parabens, Toxins, Fragrance, and Animal Cruelty, so you have nothing to lose. Order today!
 Real Results: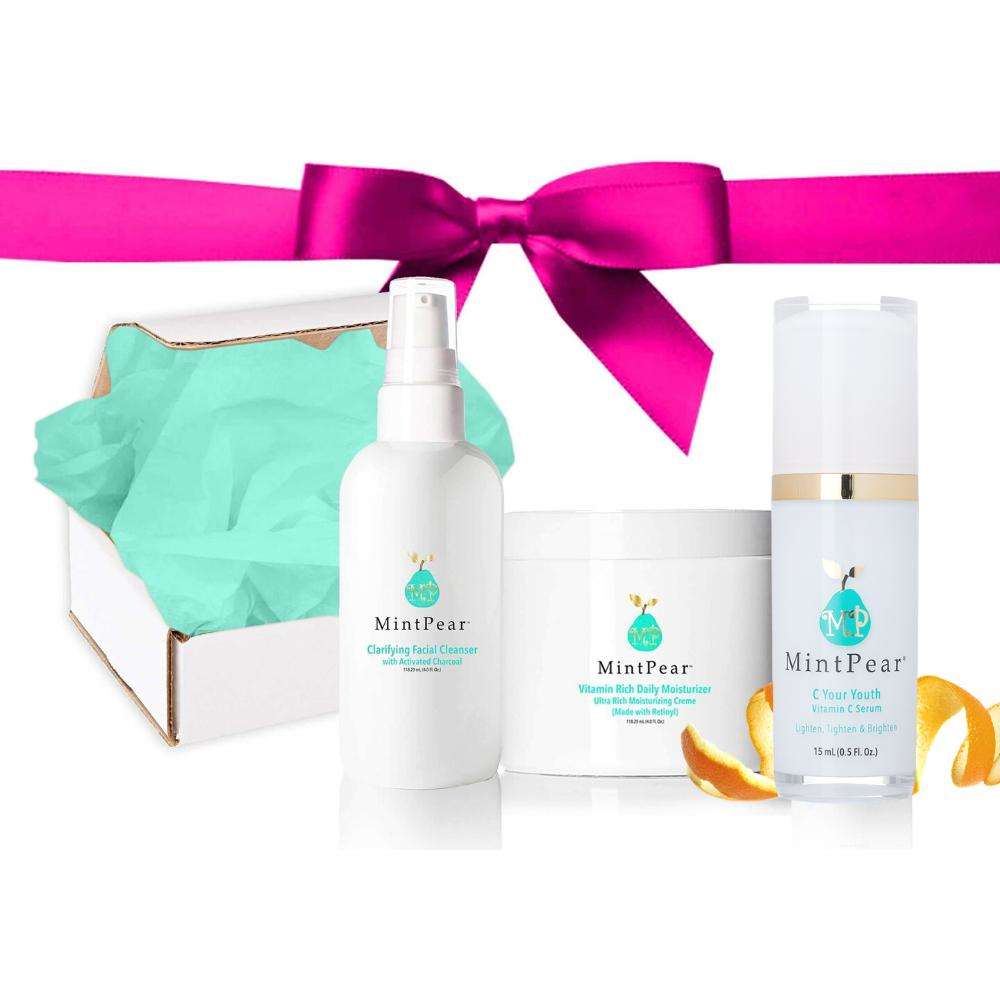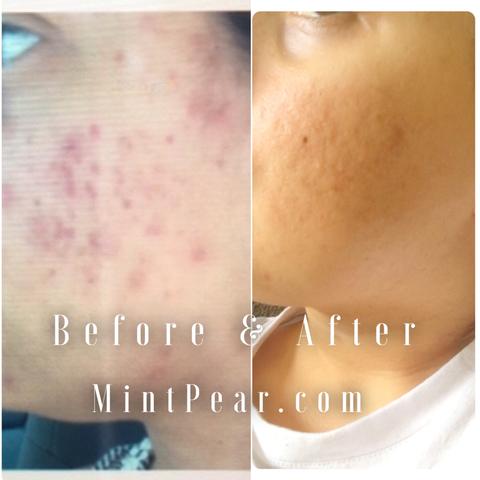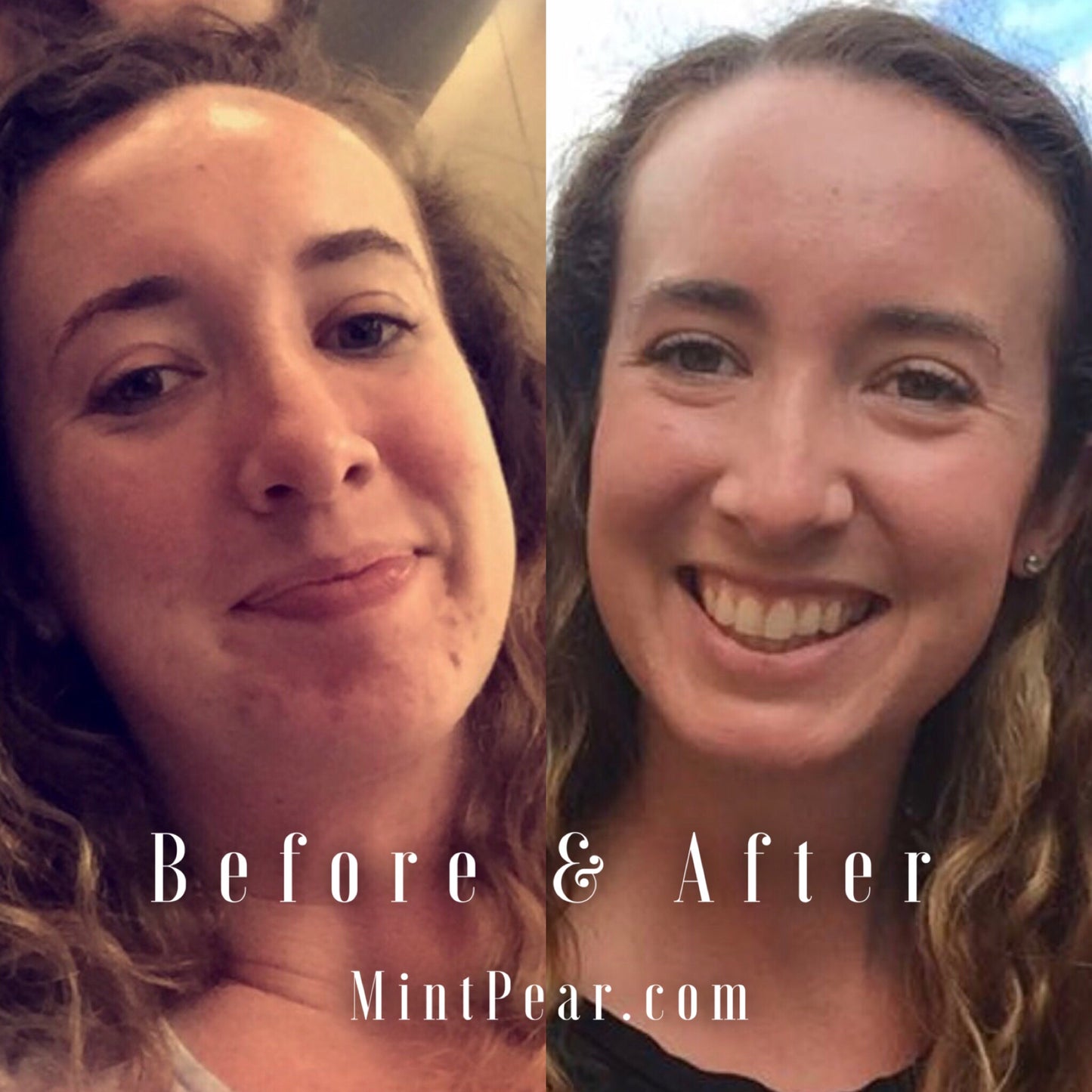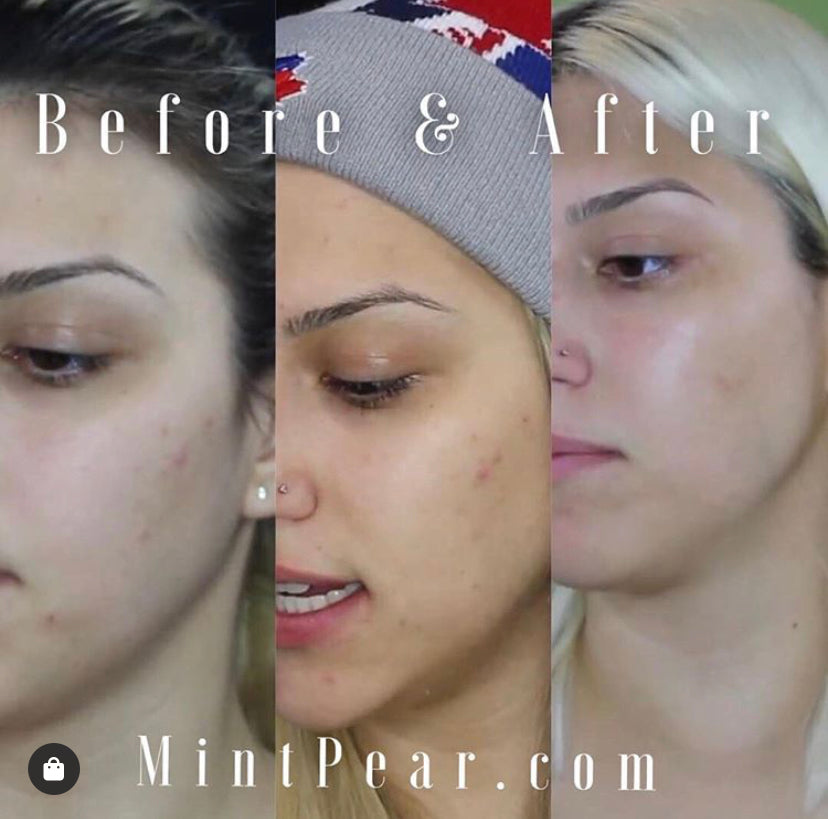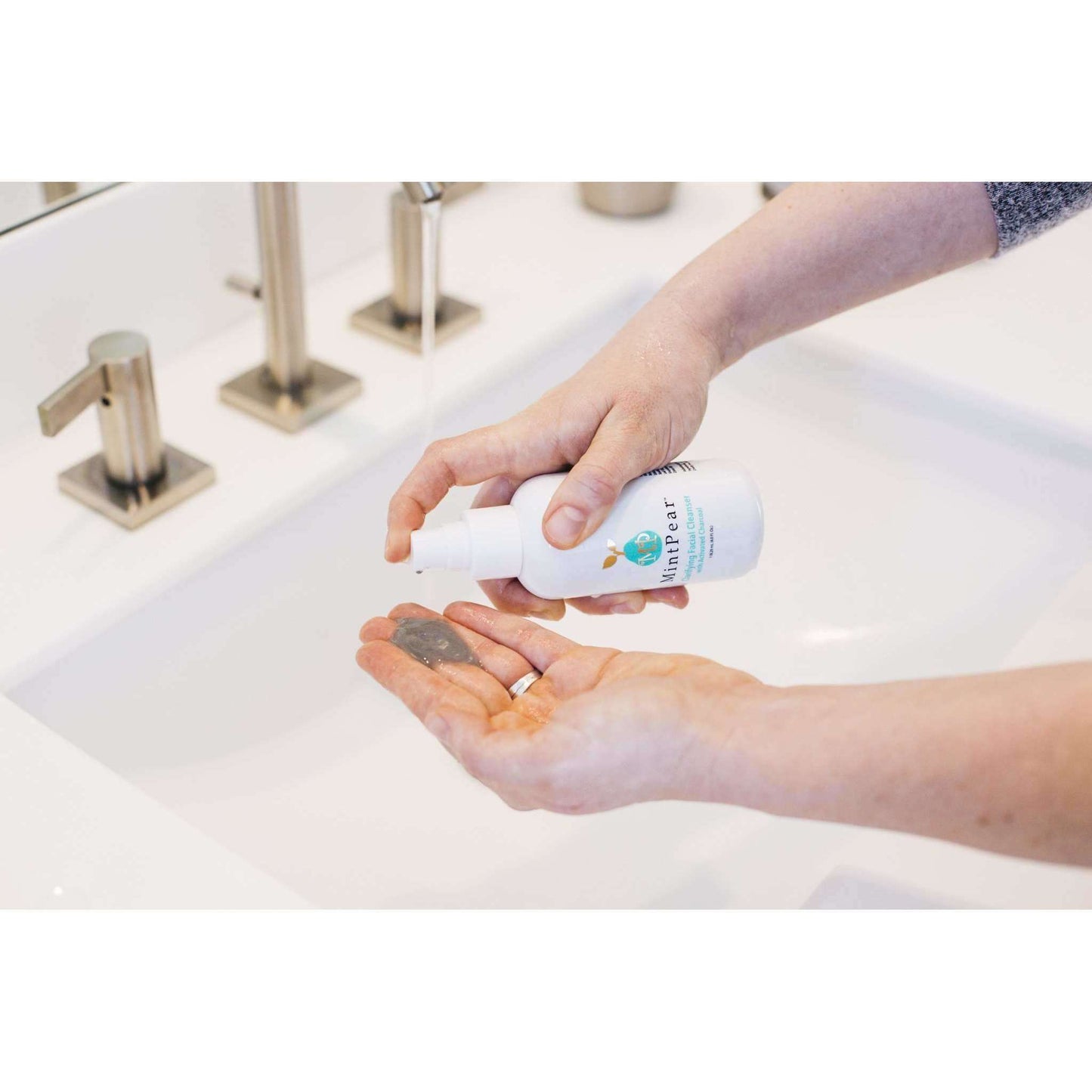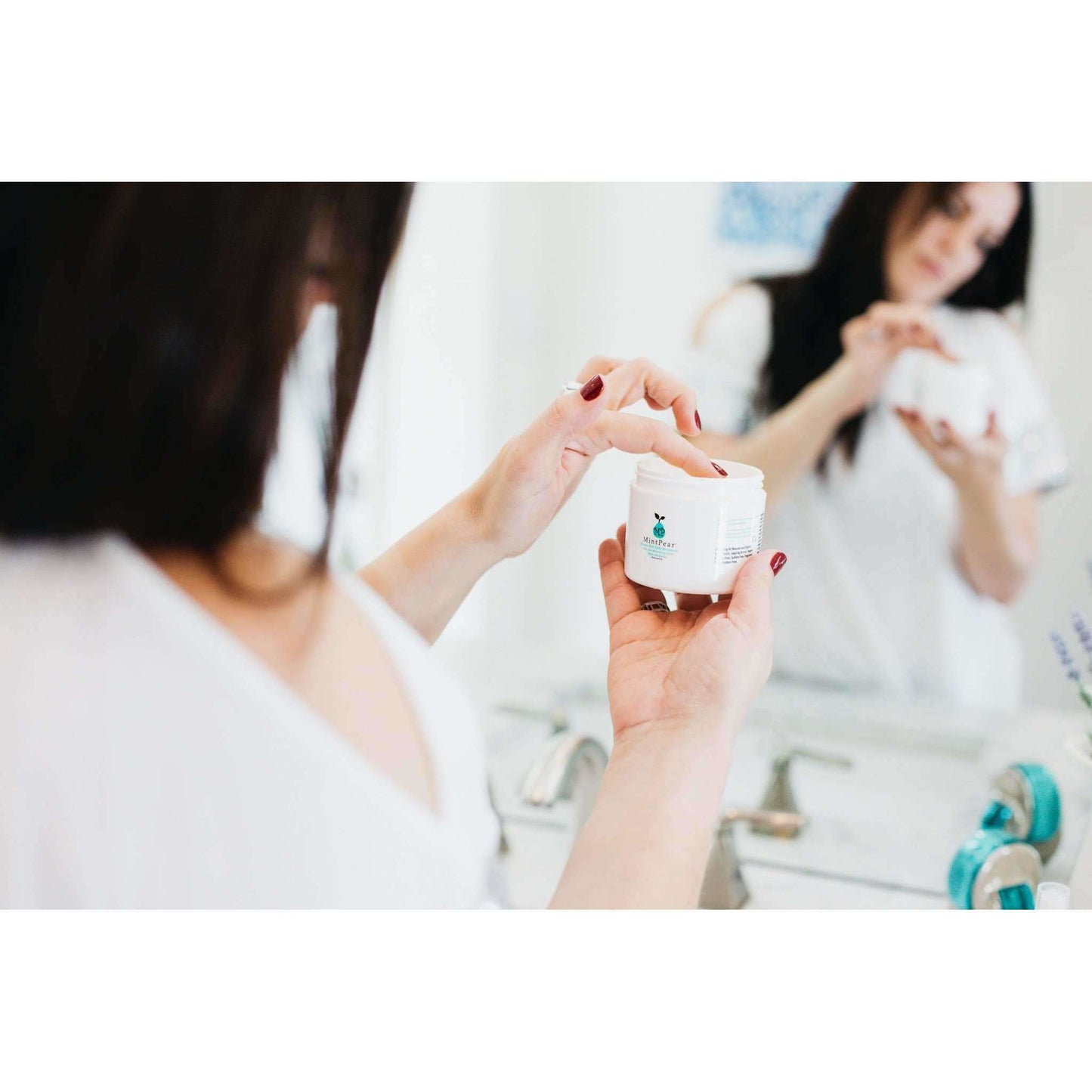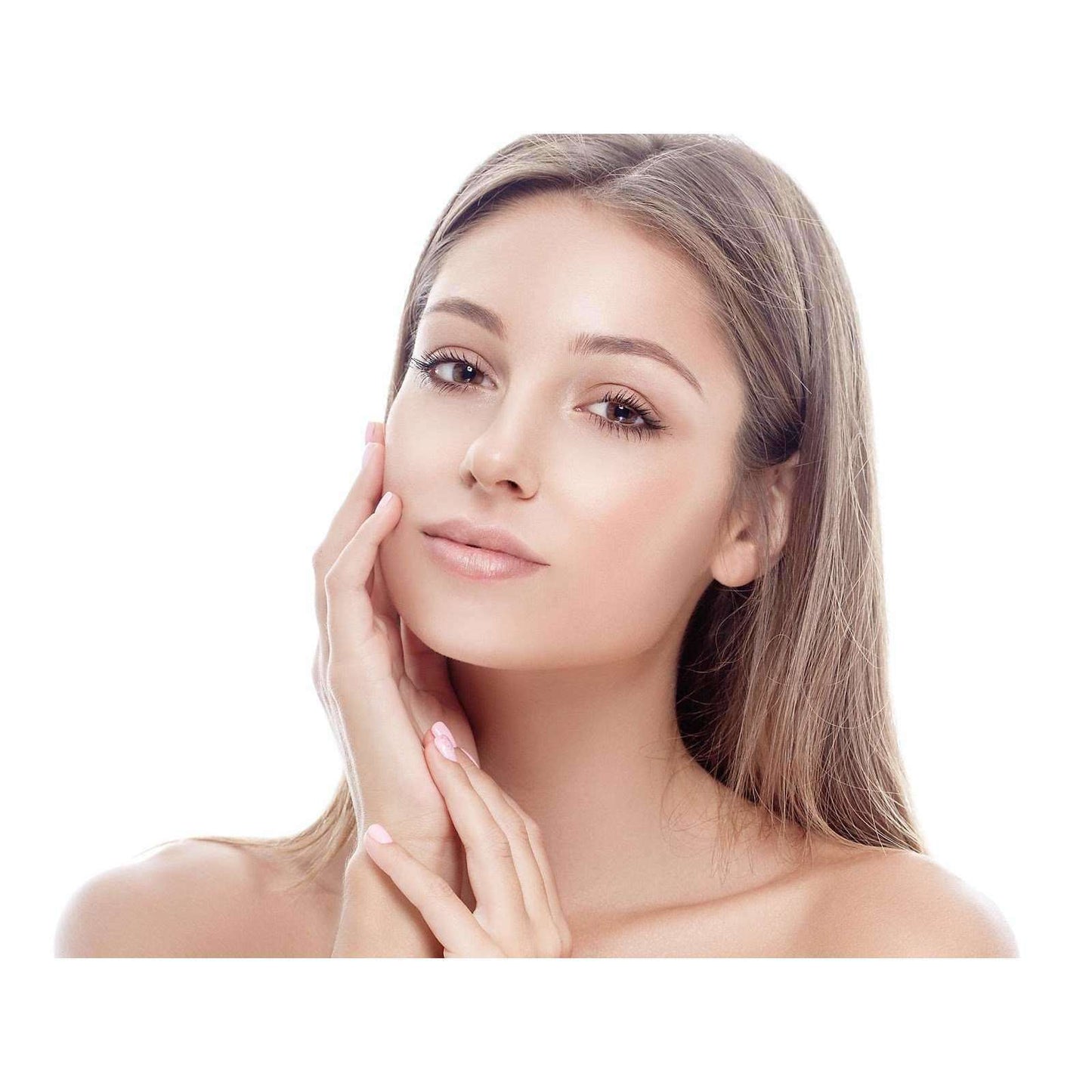 Customer Reviews
05/11/2020
Artesha G.

United States
Love it
I'm very happy with the products.
My skin has never looked so good!
I was a bit skeptical when purchasing this and reading all the fantastic reviews about how these products transformed skin problems. Nonetheless, I was hopeful! I live in New England where we have brutally dry winters. Despite trying the most nourishing face moisturizers, my sensitive skin always remained dry and then broke out. I purchased this acne kit along with the collagen serum. Within a week, my face was already improving and I've received comments about my glowing skin. Don't be weary if your skin gets worse before it gets better though. There is light at the end! Such a great purchase!
Sarah, Thank you for sharing your review with us. I am so glad that you have seen great results.
I'm starting to see some improvement
Ok I'm starting to see some improvement The initial breakouts are just not going away fast. Some Are still hard cystic type pimples. Any that have formed since starting the regimen don't seem to stick around too long. I'd say the overall appearance of my skin seems to look better. Makeup seems to work better & look better too. Praying for continued success!! Thank you! Kellie
Great product!
I really love the products!! I have noticed a significant difference in skin. My face is glowing and my uneven skin tone is balancing out. My only concern is the way the vitamin serum is bottled. I have so much product in the bottom of the bottle and the pump does not access it. I will definitely purchase again!!
Best Serum Ever
I am absoutley blown away by my results from using the Vitamin C Serum! I just ordered the collagen Serum as well to see how it does in my new skin care routine!