Jojoba Oil
Regular price
Sale price
$ 16.00
Unit price
per
Sale
Sold out
4oz

ACNE-FIGHTING MOISTURIZER—100% Pure, Organic & Unrefined

Jojoba Oil has been known to:

Reduce the Severity of Acne Scars
Relieve Dryness
Remove Makeup
Protects Against Sun Damage
Balance Oily Skin
Calm Eczema
Nourish Hair
Soften Cuticles

Jojoba Oil - you don't have to pronounce it correctly (it's ho-ho-ba) to reap its benefits - what really matters is what it does for your skin.

Jojoba Oil is produced from the seed of the Jojoba plant, a shrubby tree that is native to southern Arizona and California. Once nature's best-kept secret, it's now your own. But don't just take our word for it. Most similar to your skin's own oil (sebum), Jojoba Oil soaks in quickly to combat wrinkles, acne, and dry skin on your face, neck, and décolletage. Good for all skin types, even oily complexions.

MintPear's Jojoba Oil is lighter than other face oils and easily absorbed into the skin. It deeply penetrates to soothe and soften while providing an excellent moisturizing effect and adding a healthy glow. It doesn't evaporate like water-based moisturizers, which is very important when your skin is exposed to the environment. Studies have shown that Jojoba Oil provides a substantial long-acting layer of moisture. Jojoba Oil is full of nutrients like Vitamin E and B, as well as antioxidants and minerals like chromium, copper, and zinc, which all nourish and protect the skin.

Organic, cold-pressed, Jojoba Oil has the highest level of antioxidants and nutrients. Because it is the perfect moisturizer, Jojoba can help slow down the appearance of aging and help to fade fine lines and wrinkles. In dermatological tests, it was shown that Jojoba Oil increases the skin's suppleness and the effect was still present as time passed. Tests also showed continued use of Jojoba Oil resulted in reducing superficial facial lines. Unlike other skincare oils, the structure of Jojoba Oil is very similar to the natural oils of our skin. This means it not only moisturizes but absorbs faster than other oils. And, it's suitable for all skin types!

*Jojoba is very mild, and you can apply it directly to your face. It also mixes well with other oils, such as grapeseed or tea tree oil. Apply the oil directly to your face by moistening your fingers with a few drops. Gently rub the oil into your face and neck using small, circular motions.

After cleansing with your MintPear Cleanser, pat skin dry, and massage a few drops gently in an upward motion onto your face every night followed by your MintPear Moisturizer. Add a few drops to your daily lotion and massage onto arms and chest area. Massage onto scalp 20 minutes before shampooing.

SHELF LIFE: 2 years from purchase date.

STORAGE: store in a cool place, away from direct sunlight.

100% pure, organic, cold-pressed, unrefined, extra virgin Jojoba Oil (Simmondsia Chinensis).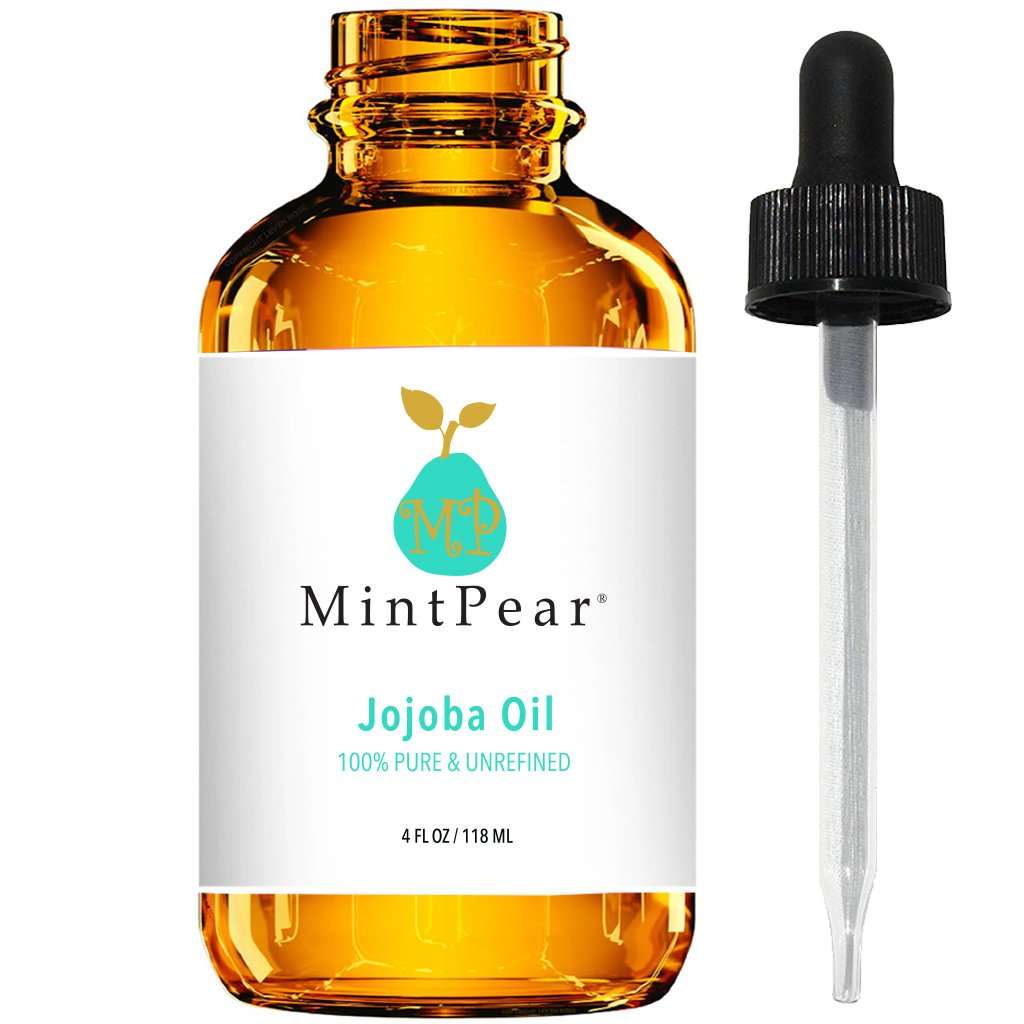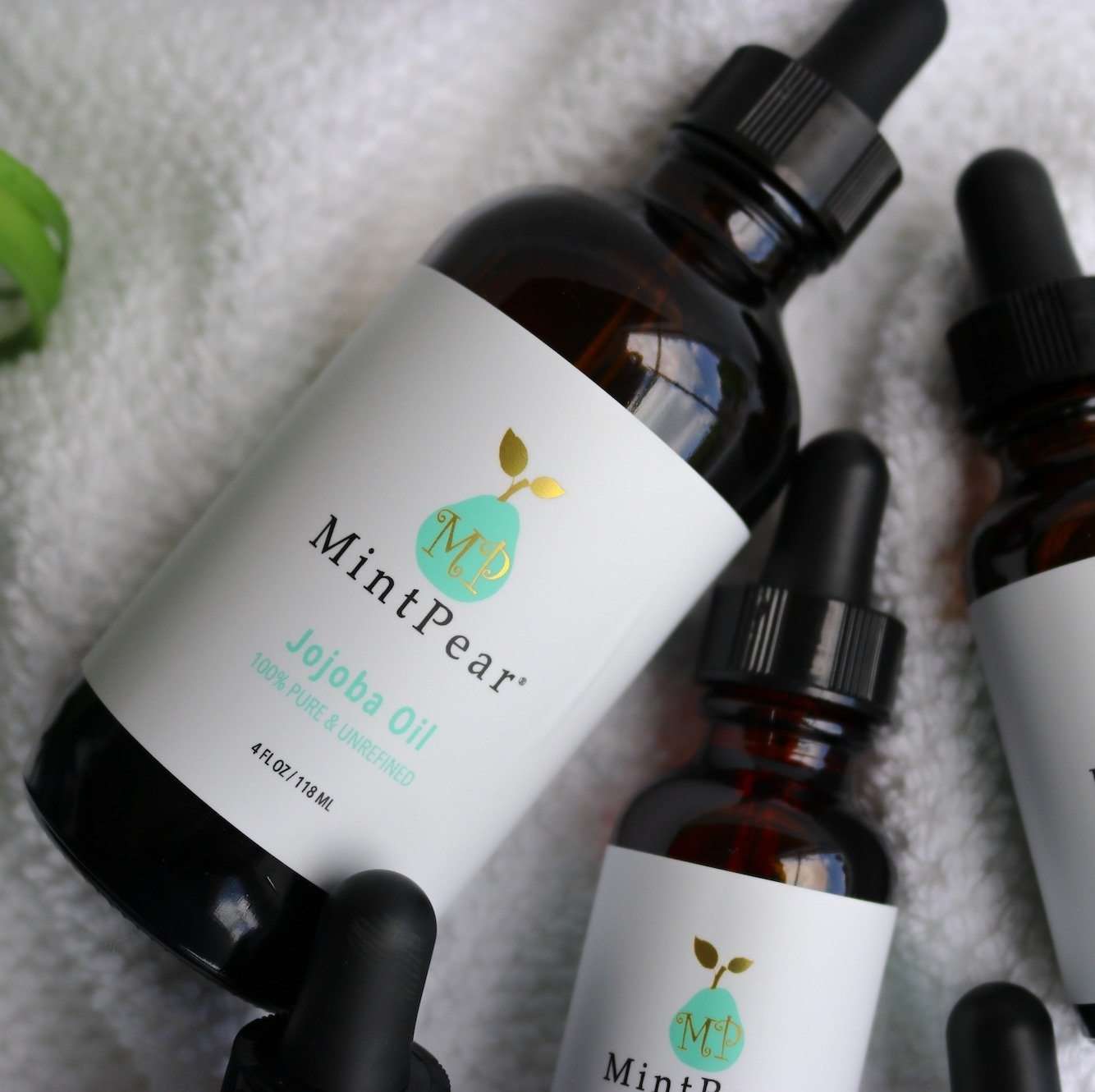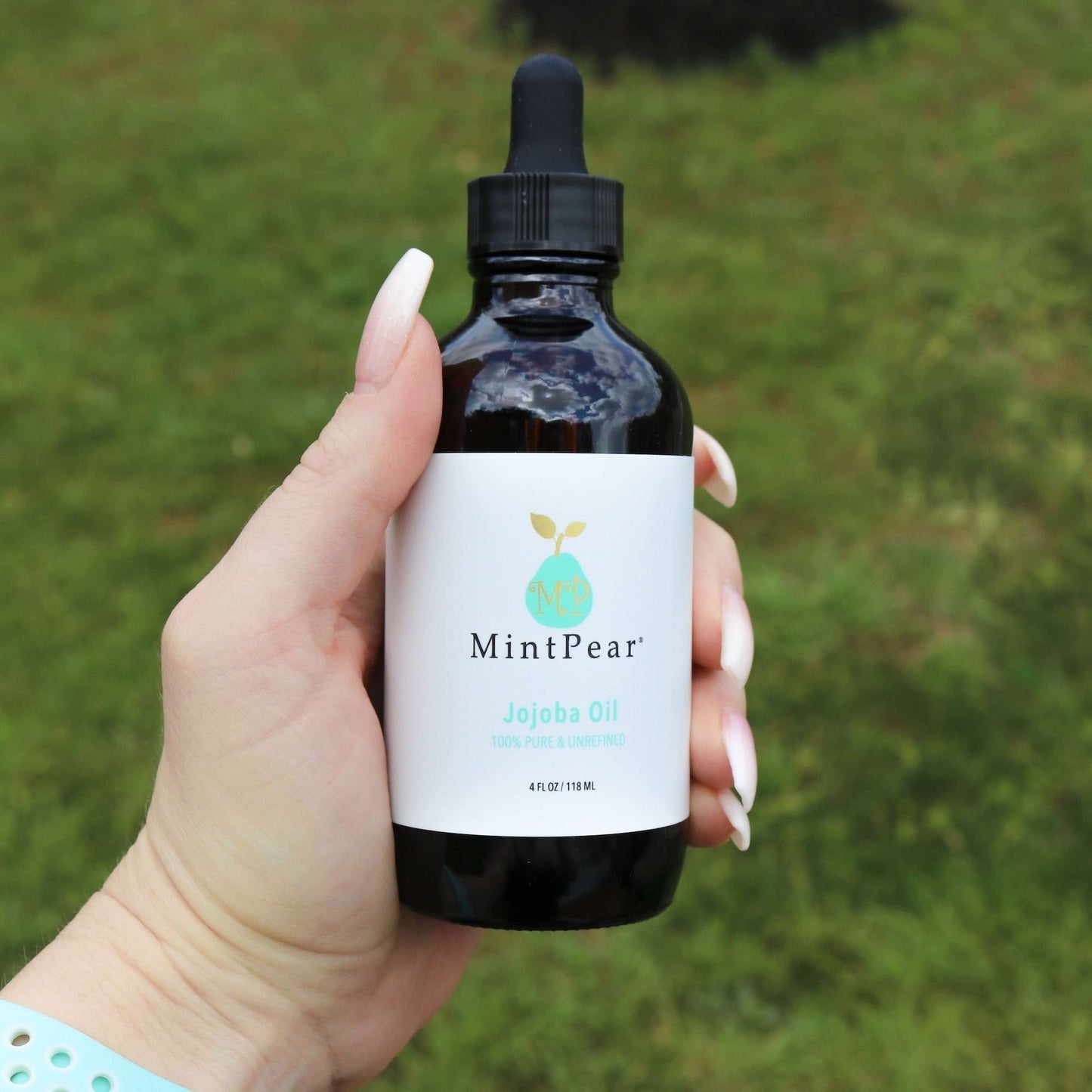 Customer Reviews
12/04/2020
Washma A.

United States
Possibly received old product
I initially tried this serum with Ipsy and saw results immediately after application with plumper and brighter skin. I loved it so much, I came to order a couple of these for myself and family members. However the results are not the same at all. The full-size product I received had a yellow color and some clumps whereas the original serum which was completely clear and smooth. The ipsy version was also more liquidy and glided on easier, whereas this one is stickier. It also smells a bit stale like old makeup while the original product had a fresh more clear fragrance (not sure how to describe smells lol) I wouldn't mind if I saw the results but I've been using it for over a week and nothing. Not the same results at all. I think i might have just gotten an older/expired version of the product which is sad because I just bought 2 of these serums and a whole set. I feel similarly about the charcoal wash I got. But I really love the rose hip serum. It's my favorite product because it smells so nice it's like aromatherapy.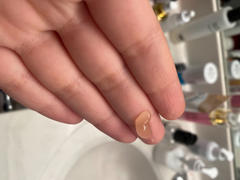 Hi Washma! So glad you left your review/feedback. You are correct, this is a different formula than what was featured in the ipsy bag (2017). The good news, it's now EVEN BETTER! Your product is definitely not expired, rest-assured you actually have the new improved formula. The improved formula is actually clinically-proven to work after 4-6 weeks, so be sure to continue the use. Also, you mentioned color, this is the naturally occurring shade of the active ingredients. We don't use any synthetic fragrances in any of our products, so the scent is the naturally occurring scent, as well. We fill in small batches and we do this monthly, so the products are always new and fresh. I hope this helps to clarify any doubts you may have. Always feel free to reach us at support@mintpear.com for help!
04/28/2021
Wendy F.

United States
Runny
Does not hold its creaminess. Turns to liquid. Messy jar
Hi Wendy, simply store in the refrigerator during warmer months to keep consistency. Since we don't use any synthetic preservatives, it's natural for natural oils and other natural ingredients to separate. Hope this is helpful.
04/19/2021
Donna C.

United States
CALM toner
My fave !!!!! Can't be without it
Hi Donna! So happy to hear. We love you !
03/25/2021
Maureen G.

United States
Changed my skin
In just a few weeks of using the collagen serum, I saw a noticeable difference in my skin. My skin looks smoother and brighter!
03/14/2021
Jenna T.

United States
Love it!
Best serum I've ever used. It's only been a week but my face is already glowing and my fine lines have started to get softer and diminish. I will absolutely buy again.