Rose Quartz Roller
Regular price
Sale price
$ 29.00
Unit price
per
Sale
Sold out
THE MINTPEAR® DIFFERENCE: 100% Genuine Rose Quartz Roller | High-Quality Rust-Proof Alloy (not welded steel) | Smooth Noiseless Rollers | Velvet Pouch Protector/Storage | Clear Acrylic Handle (not plastic)

BENEFITS:

Immediate Glow
Lymph Drainage (removal of toxins)
Reduce Puffiness and Dark Circles
Stimulates and Lifts Facial Muscles
Improves Skin's absorption of Product/Penetrates Serums Deeper Into the Skin
Increase skin's elasticity and buoyancy

MintPear's Rose Quartz Roller is used to support blood circulation, gives skin a more elastic feel, a more toned look, and the appearance of reduced pores. This roller has a large and small stone for easy, effortless movements all over the face. It also comes with a duster bag for storage and travel.

Rose Quartz is known to have healing properties such as restoring trust and harmony in relationships, encouraging unconditional love. Rose Quartz purifies and opens the heart at all levels to promote love, self-love, friendship, deep inner healing and feelings of peace. Calming and reassuring, it helps to comfort in times of grief.

Using Rose Quartz as a facial roller is known to remove toxins from the skin, smooth fine lines, decrease dark circles and under-eye bags, ease tension headaches, calm inflammation, heal breakouts, brighten skin, and create an overall feeling of "zen."

Use daily. Rolling motions in upward/outward direction, gently rolling the skin. Use the large end for large surfaces, and the small end for the delicate areas such as the eyes, around the nose and mouth.

*Pro Tip - Put your MintPear Rose Quartz Roller in the fridge 10 minutes before use. The stone is naturally cold, but this extra temperature drop will aid in your efforts to increase circulation, drain congested lymph nodes, rid the body of toxins/waste, stimulate collagen production, help with sinus issues and balance chi.

How to Clean Your 100% Genuine Rose Quartz Roller: simply wipe clean with a DRY, clean washcloth. DO NOT USE WATER TO CLEAN. DO NOT SUBMERGE INTO WATER.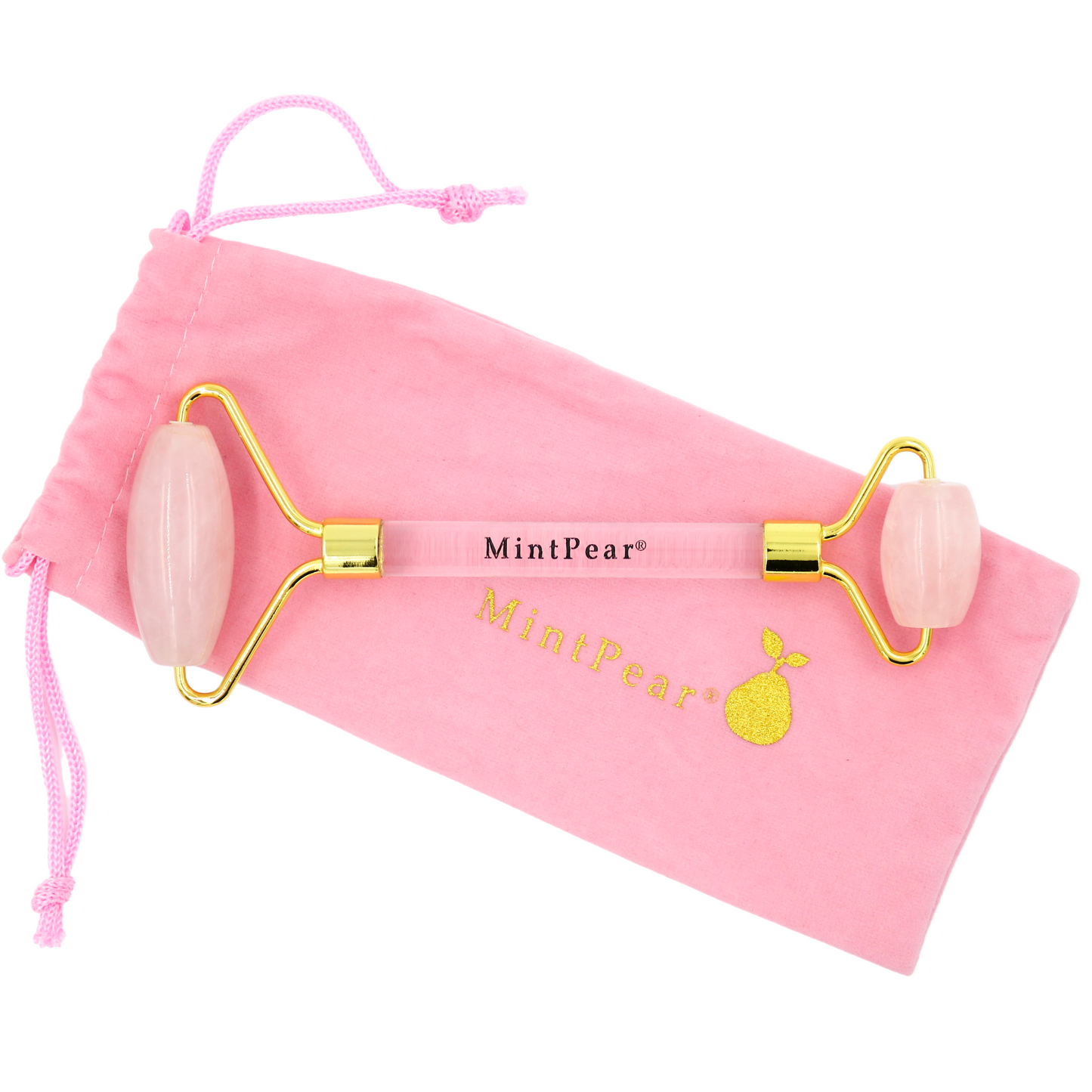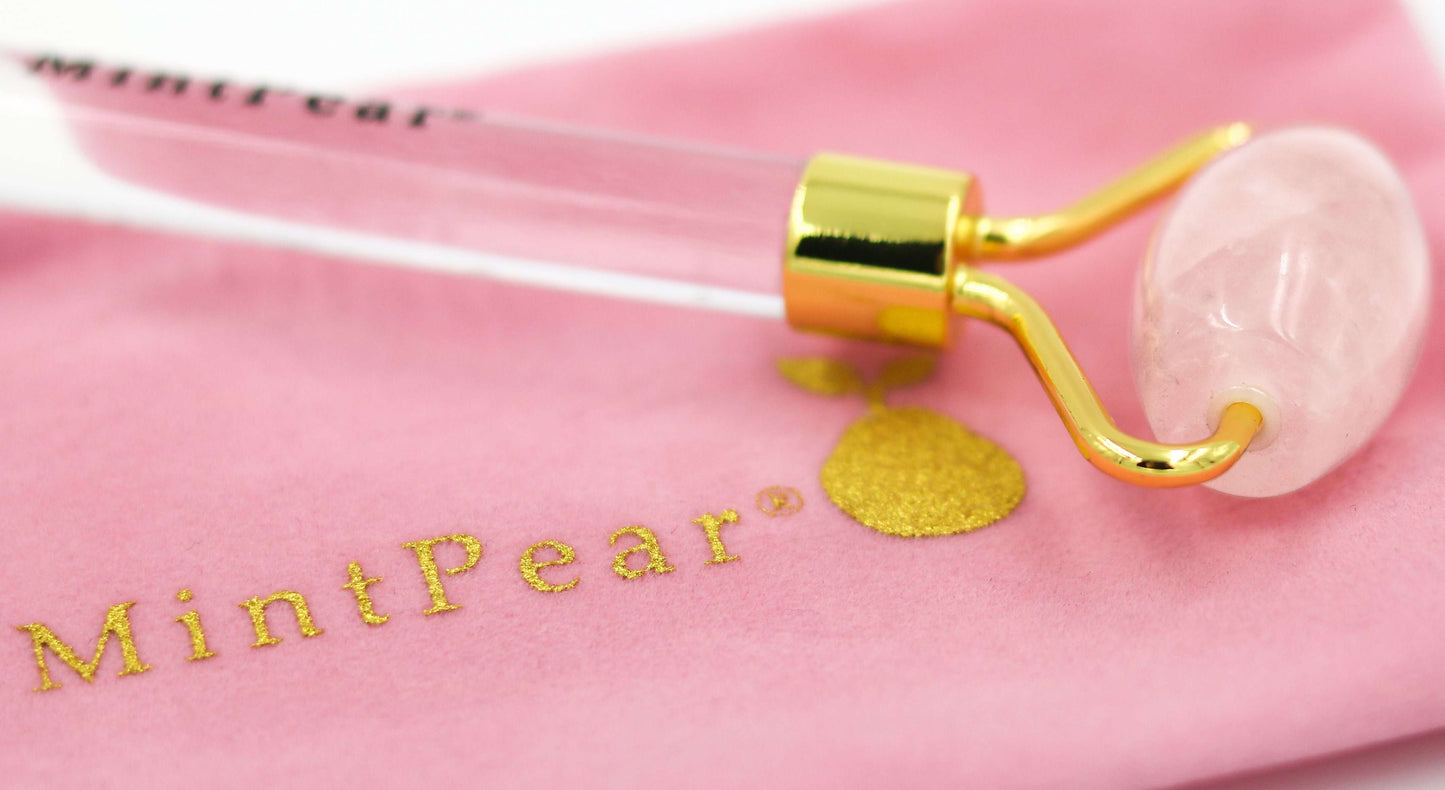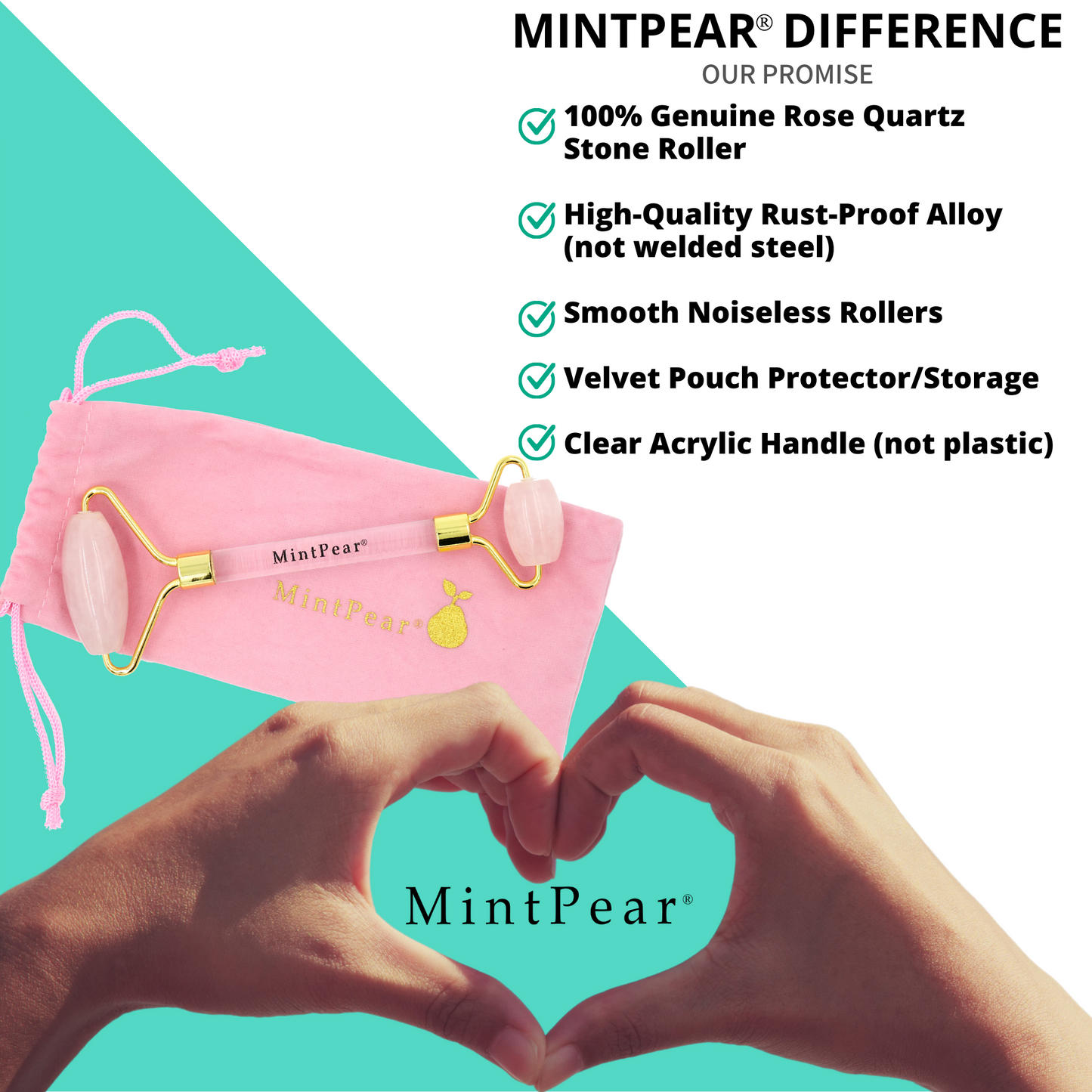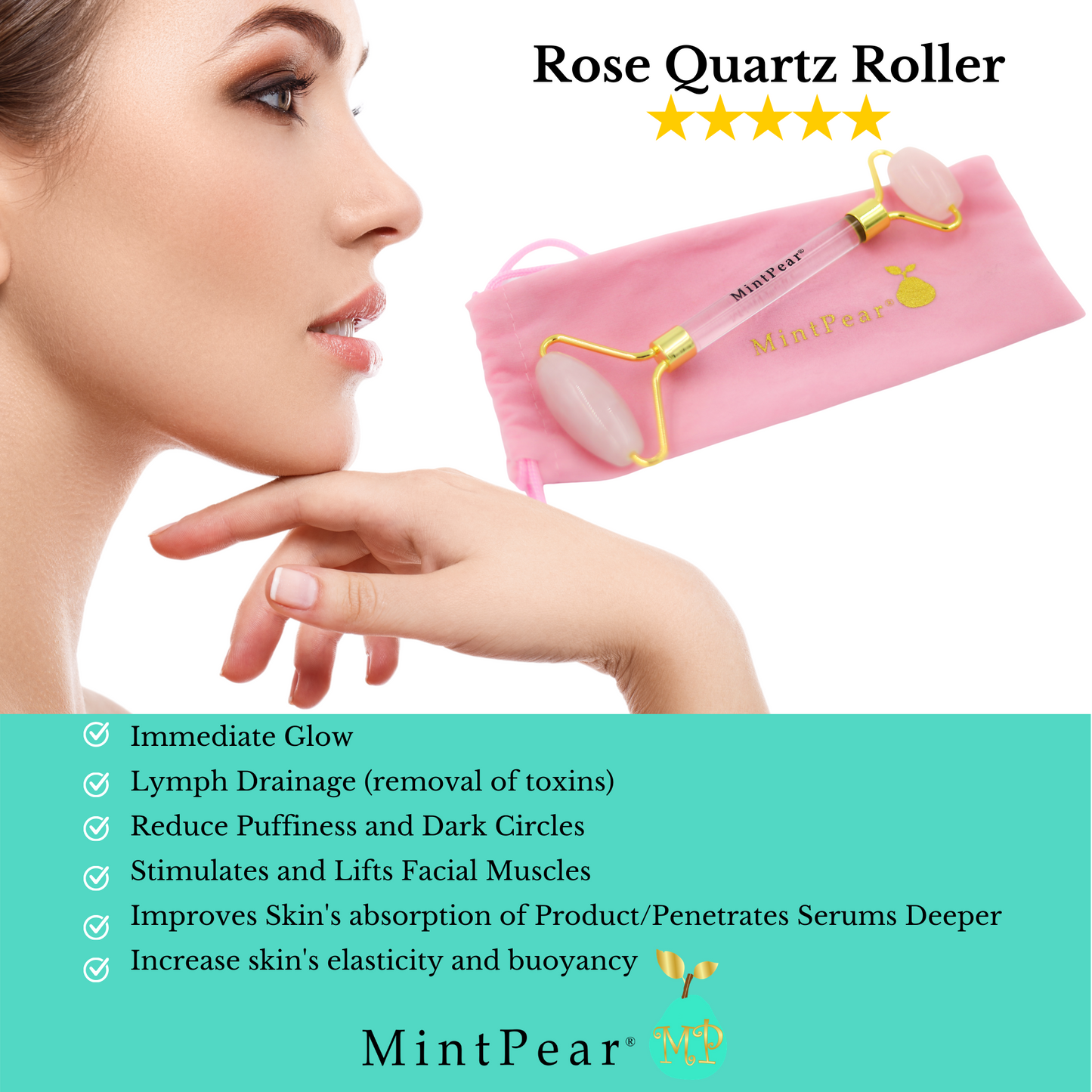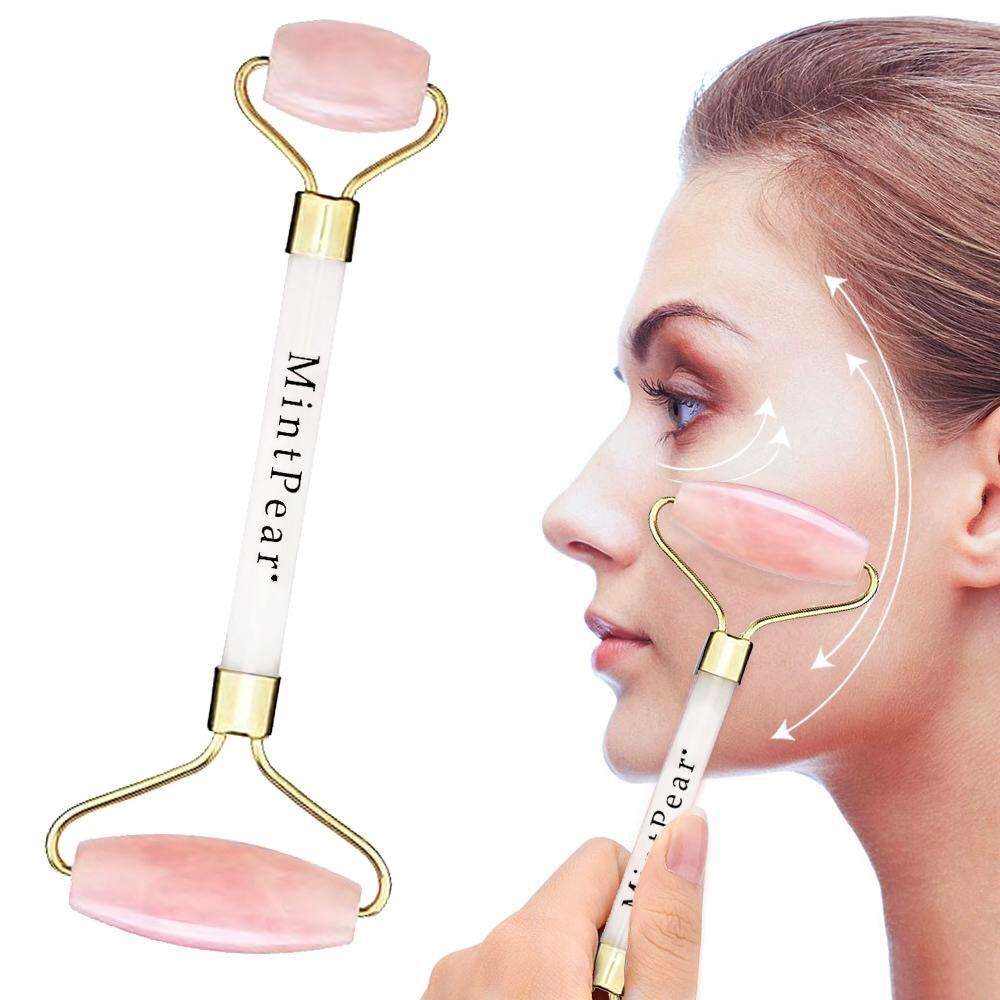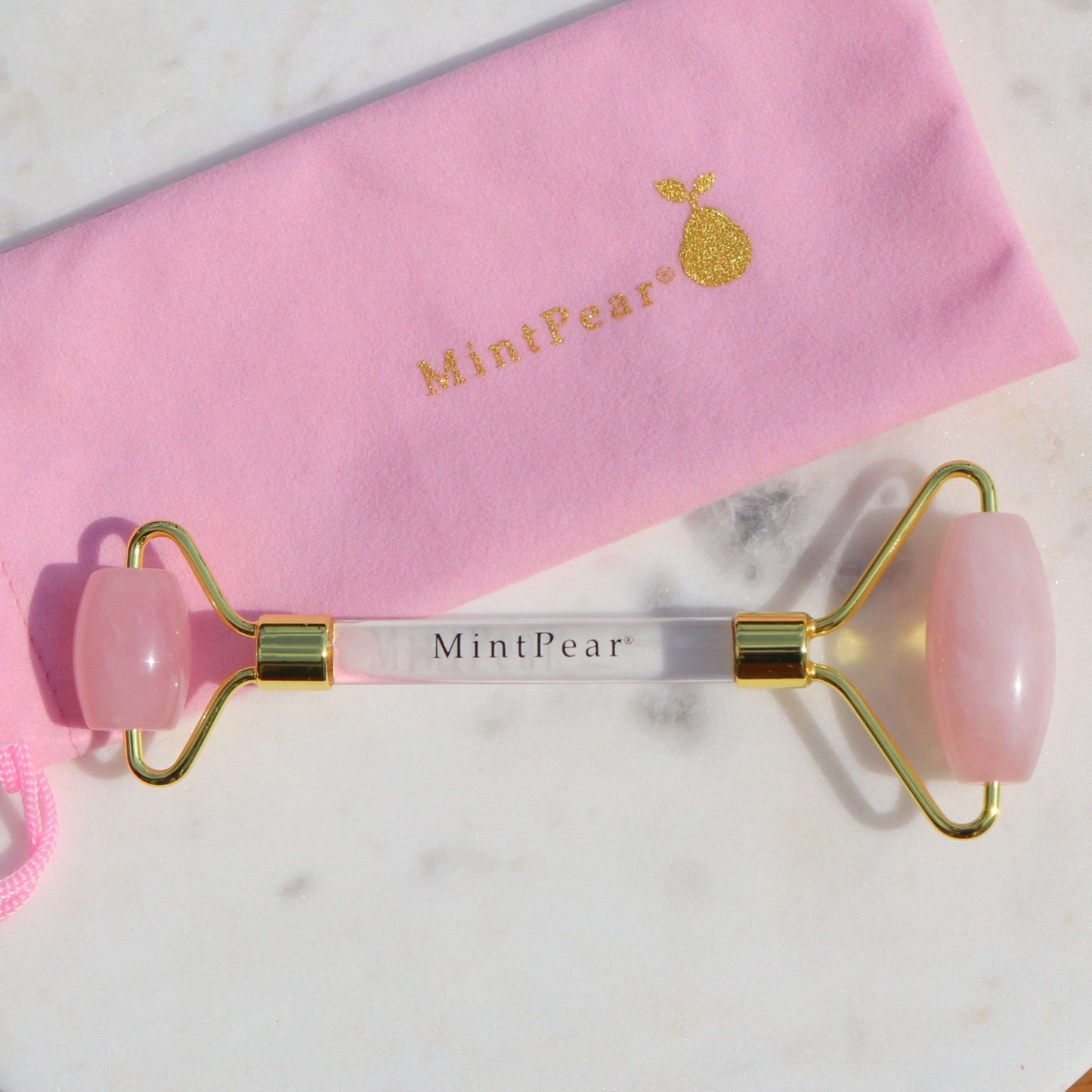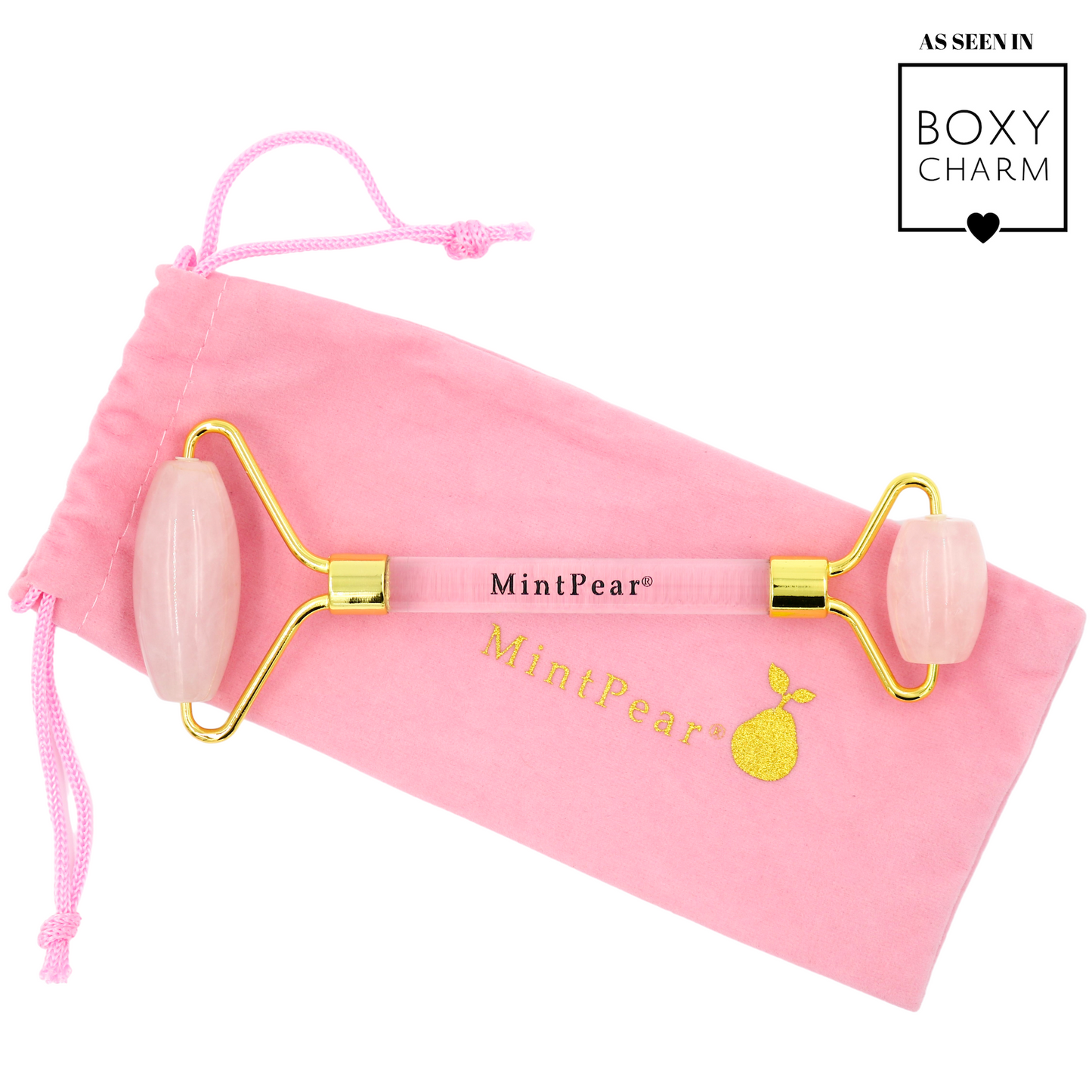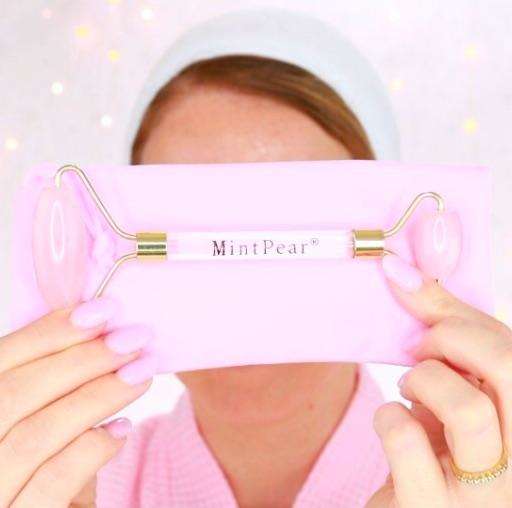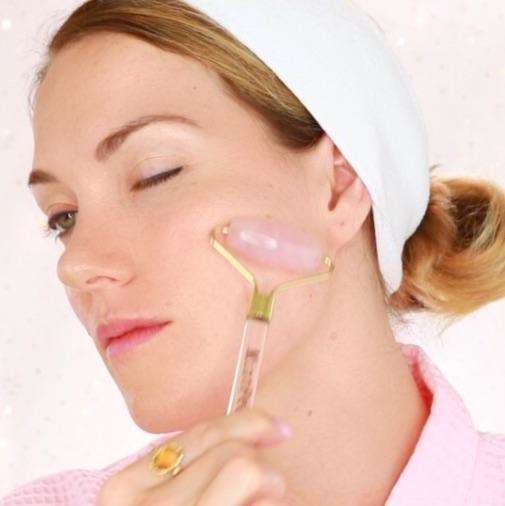 Customer Reviews
06/29/2020
Justin S.

United States
Insert "F" word here: FABULOUS
I freaking love this rose quartz roller. I'm a man, so it's not just for women. This jewel is for all lovely people. You don't even have to be lovely. After using this though, you will become lovely. Or even more lovely! Thank you Rita & MintPear.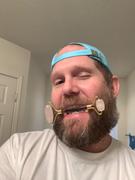 Hi, Justin! Yesss! This is so wonderful. We love everything about this! ! Thank you for sharing the great pic too!
Facial
Easy to handle and roll. No more puffy eyes in morning. Like the travel case
08/23/2021
Sadie C.

United States
Great
I like how it doesn't pinch my skin when I roll it. Plus the bag it comes in is nice. Only used it once so far tho.
03/12/2021
Mrs F.

United Kingdom
Pleased with roller
Your service was superb. My roller is so good but some tension in smaller roller which I assume will loosen off with use. My face feels so good when I use it.
10/04/2020
Roberta D.

United States
Perfect
It feels great. It does not make any noise, which I love, no squeaky wheel!
Thank you Roberta for your sweet review. We are so happy to hear that you are loving your products! We love you.