Flat Top Kabuki - Foundation & Blending Brush
Regular price
Sale price
$ 16.00
Unit price
per
Sale
Sold out
Flat Top Kabuki - Foundation and Blending Brush

The one brush that can replace life!

Use to apply or blend: foundation, concealer, contour, blush, bronzer, and powder.
Achieve a flawless airbrush application effortlessly.
Easily apply and blend your foundation like a professional makeup artist.
Buff product into the skin without creases or lines for an all-day look.
Save product with our super dense bristles designed to prevent over absorption of product into the brush.
Prevent aging, by pulling and tugging on the skin when you apply with your hands.
Keep it clean! Using our Flat Kabuki Brush keeps your hands clean and prevents spreading bacteria from your hands to your face.

MintPear Flat Top Kabuki Brush features dense Vegan bristles that create the perfect flawless finish for buffing, stippling, and blending liquid makeup, powder, bronzer, blush or mineral cosmetics. This brush will help you create the most beautiful you possible! This must-have is ideal for flawlessly blending powder for a perfect finish. MintPear's ultra-soft cruelty-free brush is hand-cut to smoothly buff for custom coverage.

This brush features premium quality copper ferrule, which is a must for maximum durability. With a simple sweep, camouflage common skin issues like rosacea, hyperpigmentation, and blemishes. Dampen bristles for a more sheer application. Use brush wet or dry. To start, dab top of brush in a small amount of foundation. Gently glide color starting in the middle of the face working outward towards the hairline. Use long and short strokes to cover the entire face and prevent streaks.

This game-changing makeup brush allows you to create a perfect complexion in less time and the dense bristles prevent wasting product. A little will go a long way with this brush! Create a light coverage look or heavier coverage depending on your preference. This is our favorite beauty brush! What are you waiting for? Easily apply your makeup like a pro!

Stop Wasting Money On Low-Quality Brushes That Are Falling Apart, Hard To Clean, Wasting Your Makeup & Leaving Streaks!

Unlike the Competitors' Ferrules Made with Aluminum, Our Unique Copper Ferrule Prevents Bristles From Shedding
Hardwood and Top Of The Line Glue Ensures A Long Lasting Life (Since this is a thick-bristle-brush, it is common after a while to need to be re-glued. If this happens, it's an easy fix, simply apply super glue inside copper ferrule and replace the wood handle, allow 24 hours to dry).

Beautiful Airbrushed Complexion

Easy to Use Circular Buffing-Technique Will Provide an Absolutely Flawless Finish. You Can Easily Build the Level of Coverage
BONUS: 4 layer deep packaging to ensure your brush arrives in MINTPEAR condition! We have also included a Protective Slip Cover to preserve the shape and life of the Bristles
CARE: wash prior to first-time use, weekly thereafter with mild soap, lay flat to air-dry

Invest In Your Beauty Regimen

Save Money! Dense Bristles Prevent Wasting Product
Ultra Soft Premium Quality Bristles Perfect for Blending and Protecting Your Skin From Irritation
Handmade and Approved to Ensure Performance Consistency
100% Money-Back Guarantee!
Add to Cart and Buy Your Brush Today!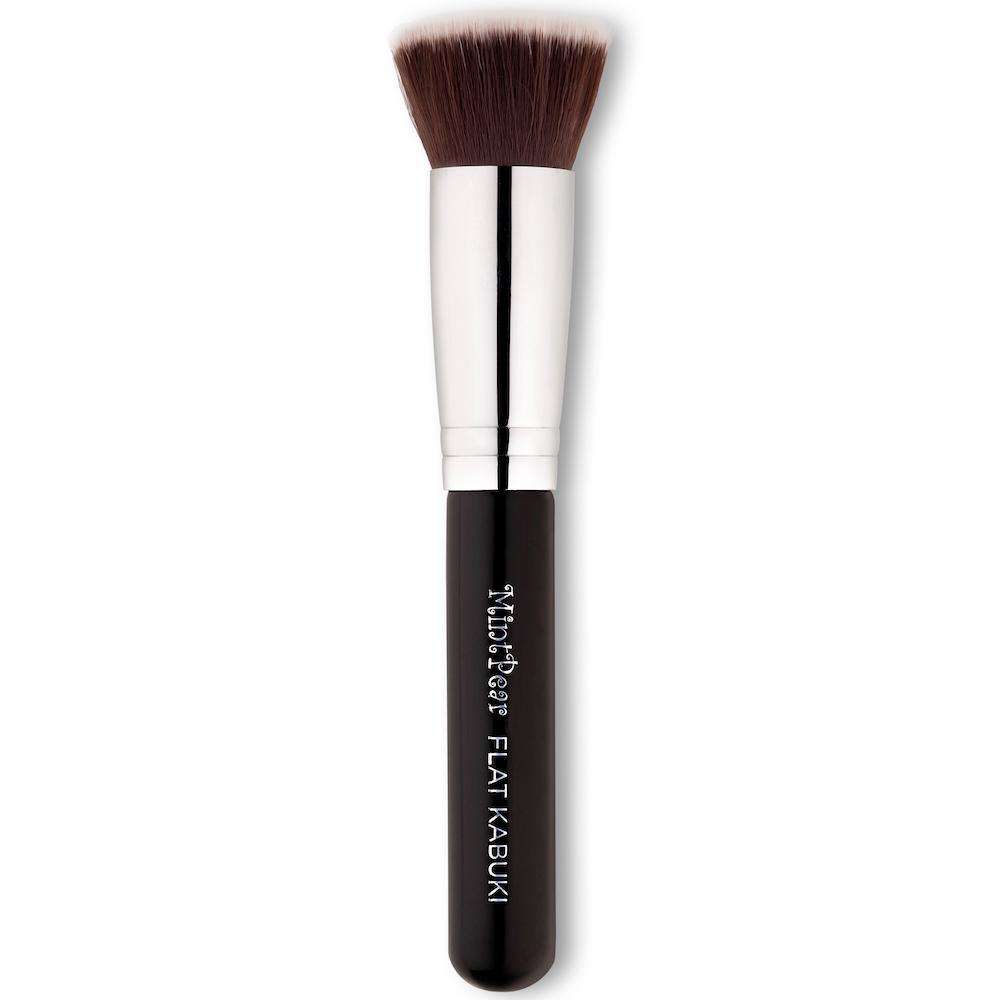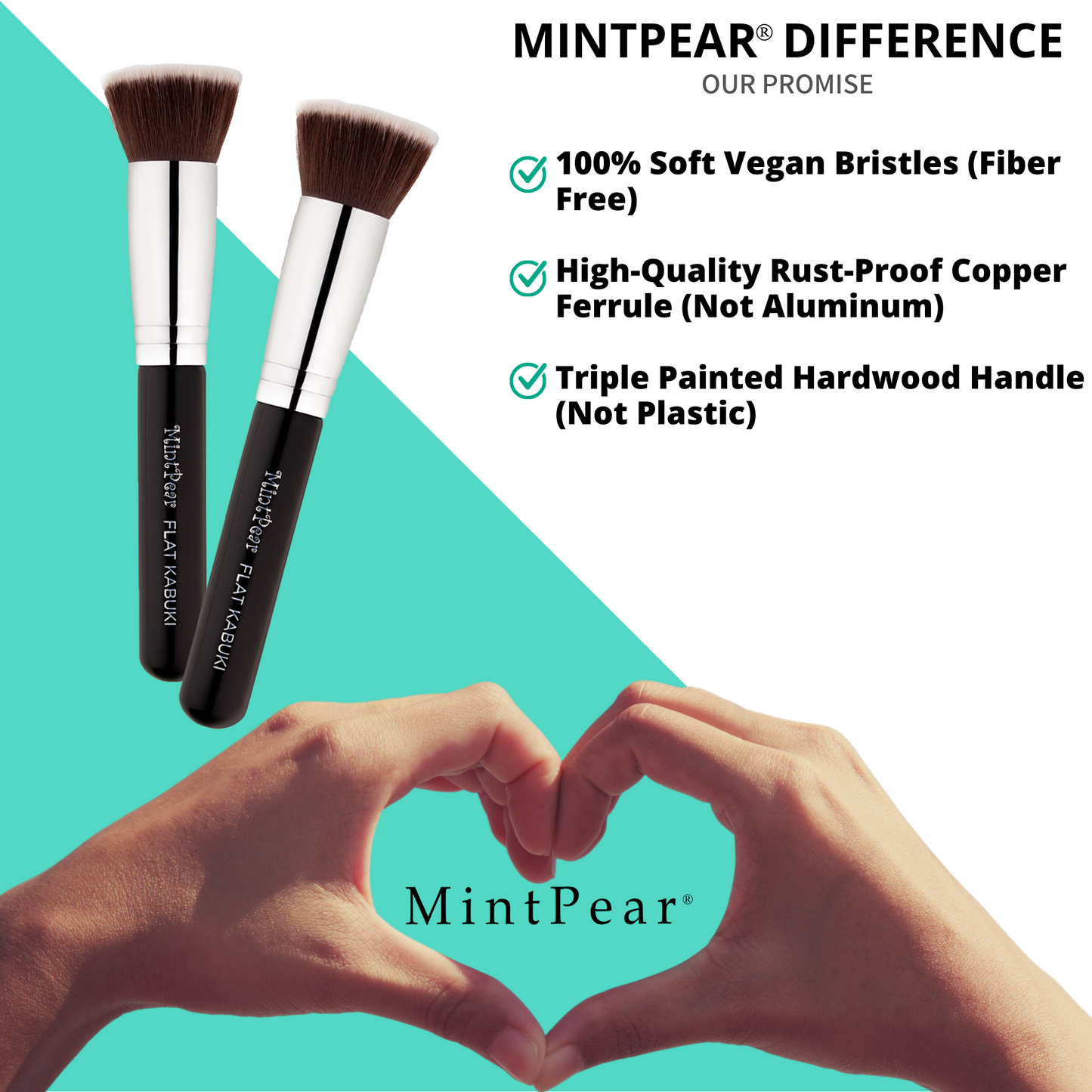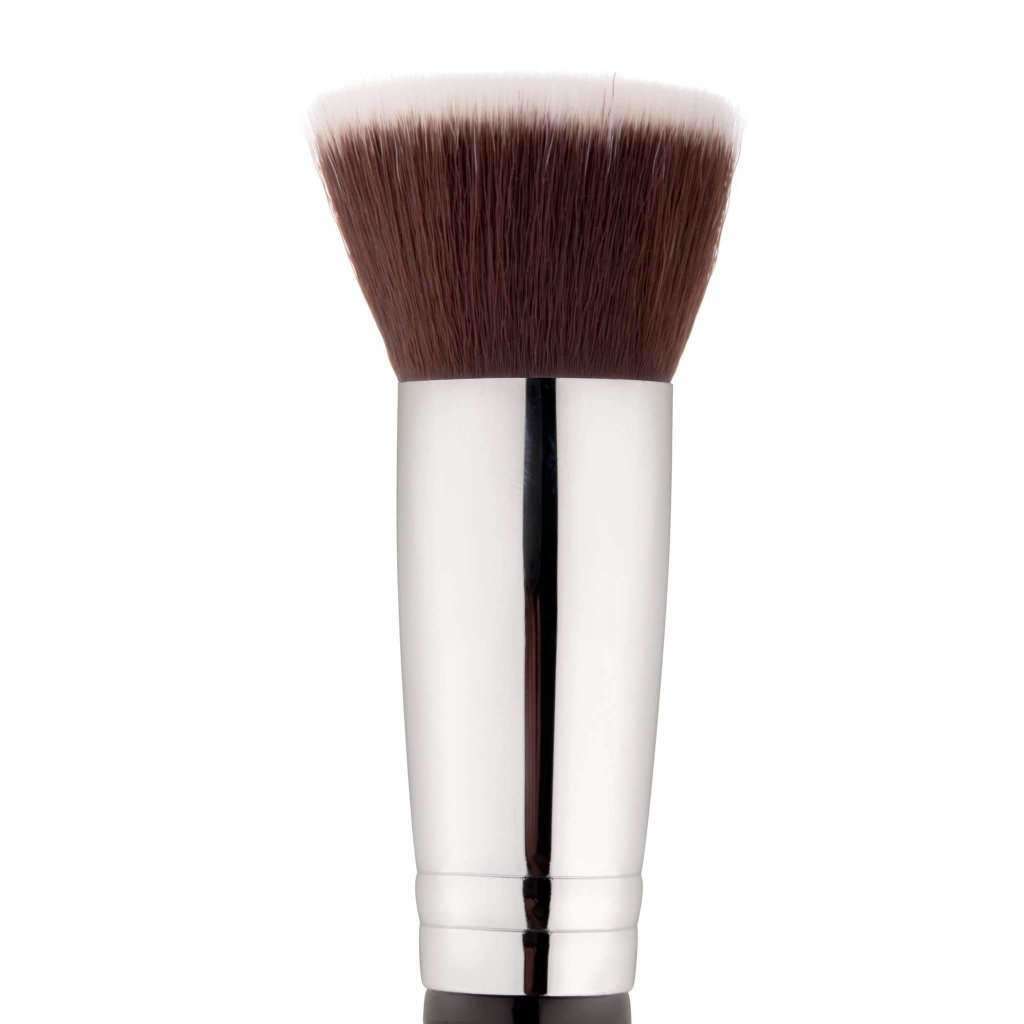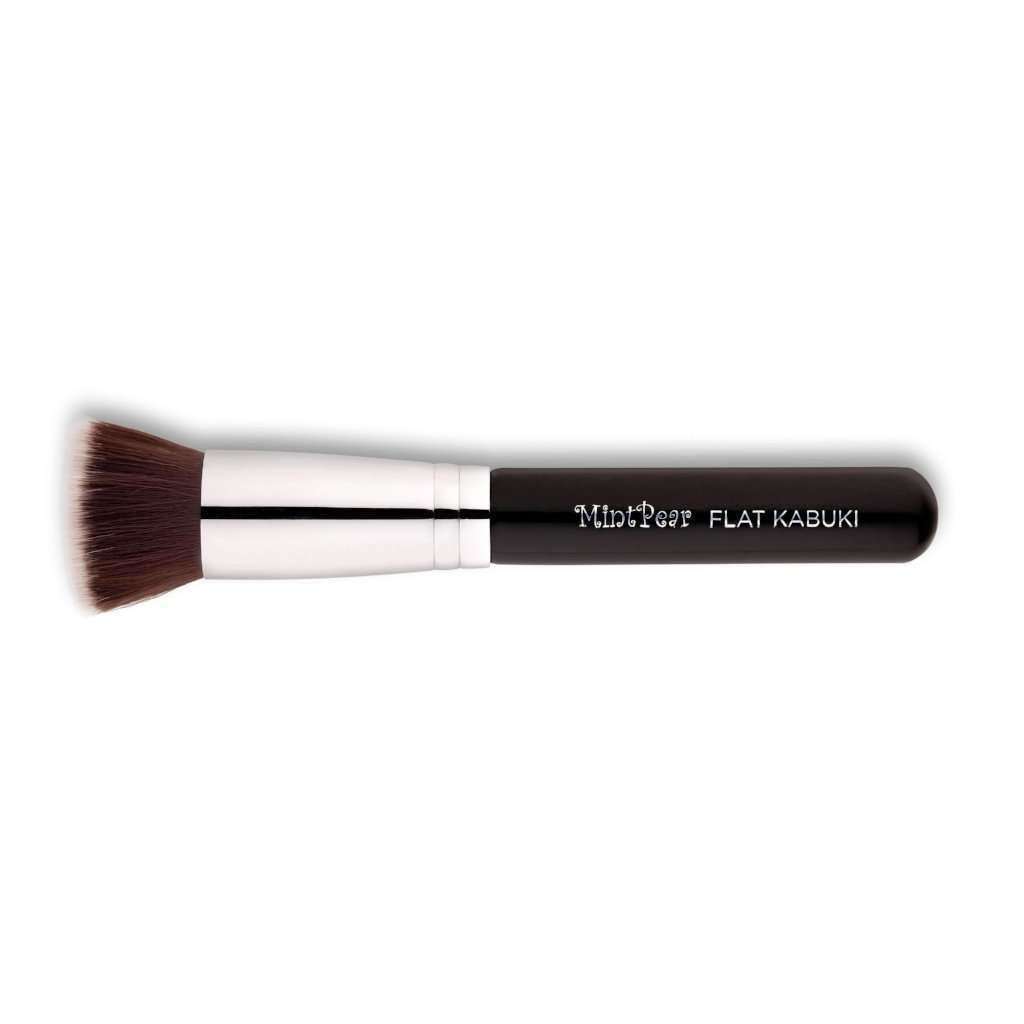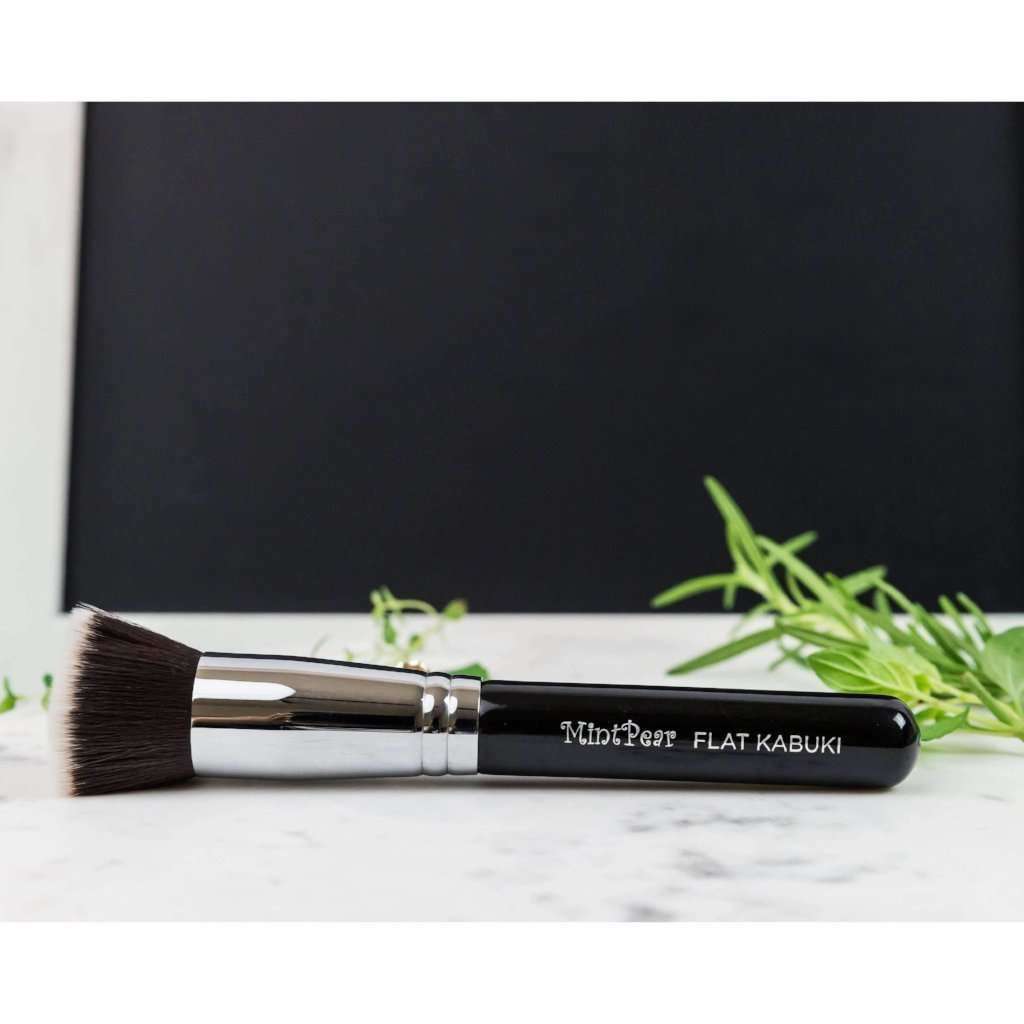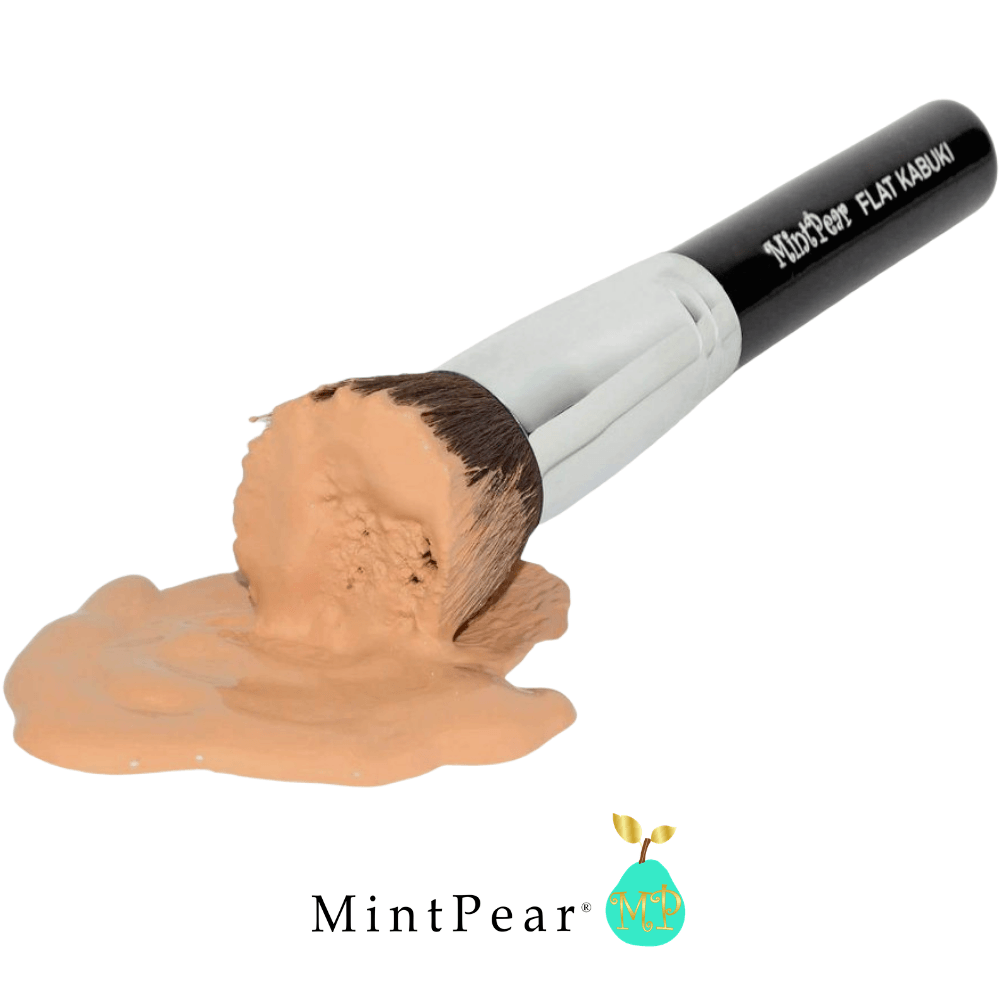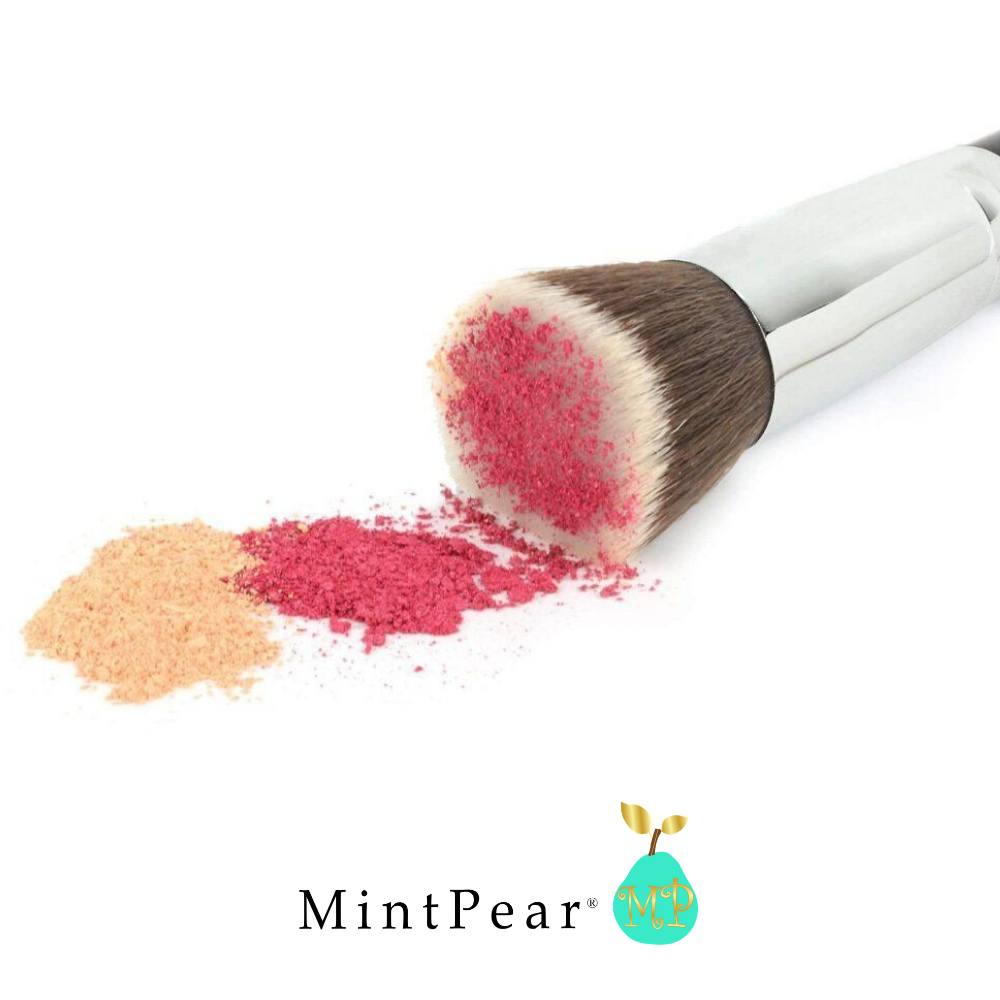 Customer Reviews
02/21/2023
Amanda H.

United States
where's my brush?
I wish I could review this brush, but it's been a month and I'm still waiting for it to arrive.
01/14/2023
Susan B.

United States
The handle fell off the first time I used it.
The handle fell of the first time I used it. I threw it away.
06/24/2022
Devika W.

United States
Foundation Brush
I absolutely love this brush
03/28/2022
Diana

Czech Republic
SUPERB
Ok, so I live in EU and I had to wait for 4 months (!!!!) to receive the delivery (not mintpears fault, problem with internal delivery company). Anyhow, once I received my kabuki, I tried it out right away and oh god, how good it is! I didnt have a good past experience with other facial brushes but this one is just top. I bought it because I wanted to find a perfect brush for my concealer since I don't like spunges, and you know what, this is exactly what I needed! Covers my face soo perfectly. Oh and I almost forgot to mention, I got one more kabuki from Mintpear as a gift, omg! Thank you Mintpear!!!! I wish it was easier to buy your products in EU ! :(
03/19/2022
Kim T.

United States
Amazing blending brush
Loving this brush, perfect for blending…I use it everyday!