Clarifying Daily Facial Cleanser (with Hyaluronic Acid & Activated Charcoal)
Regular price
Sale price
$ 22.00
Unit price
per
Sale
Sold out
4oz

Discover eye-opening results with MintPear's Charcoal Cleanser

This cleanser is for you if you are dealing with: large pores, blackheads, complexion issues, irritated skin, dull skin, or if your current cleanser includes sulfates - leaving your skin feeling dry and ready to crack!

Proven Benefits of using Activated Charcoal:

Makes Pores Smaller
Balances Oily Skin
Treats acne and Fights Blackheads
Deep Clean for Your Skin and Purifies Your Complexion
Soothes and Heals Skin Irritations
Feel the Glow – Natural Detoxifier (Toxins Stick to the Activated Charcoal)

The dirtiest looking, but cleanest-cleanser. Makes sense right? MintPear's Clarifying Daily Facial Cleanser with Activated Charcoal is a deeply purifying cleanser that gently sweeps away pollutants and impurities whilst respecting the skin's natural oils.

Now you may be wondering what benefit Activated Charcoal does for your skin. The fact is, is has multiple benefits! Activated Charcoal is a Charcoal that has been treated to increase its adsorptive capacity. This causes the Charcoal to act as a magnet for dirt, oil and other impurities and stick to it. Activated charcoal, when used in a face cleanser, helps bind the oil and dirt in your pores and pulls them out. This clears your pores and makes them look smaller. helps pull out the excess oil from your skin, leaving it clean and smooth.

MintPear's Clarifying Daily Facial Cleanser with Activated Charcoal quickly absorbs excess oil and clears breakouts. This fast-acting cleansing formulation is the ultimate daily cleansing solution, leaving skin brilliantly clean, revived and thoroughly refreshed. The potent blend of Organic Aloe Leaf Juice, Organic Olive Fruit Oil, Hyaluronic Acid, Activated Charcoal, and many more skin-loving ingredients, deeply cleanses the skin, helping remove impurities and pollution. Skin is left brilliantly clean, revived and thoroughly refreshed. Use morning & night for a clear, blemish-free complexion.

P.S. Always remember, it's normal when using an all-new skincare product to possibly see a few breakouts, as your skin is clearing out. But, it's important to keep using the products for at least 4 weeks or so to really see the results.

Cleanse your face and neck every morning and night. Always cleanse in circular motions in an upward direction. Be gentle with your skin; you do not need heavy pressure to cleanse. You don't need to use anything but your hands; washcloths are optional.

The Difference:

This cleanser is so gentle, if you wear makeup, we recommend cleansing twice to remove makeup completely. You'll notice your skin feeling soft and moisturized rather than dry immediately after use.

What's normal: slight tingling and redness may occur from active ingredients, we recommend to use SPF with this product. Naturally Occurring Odors, you can be 100% confident that MintPear doesn't add any fragrance or essential oils (known to cause hormonal imbalance) to masque ingredients.

Organic Aloe Leaf Juice, Organic Alcohol, Organic Olive Fruit Oil, Cocamidopropyl Betaine, Decyl Glucoside, Lauryl Glucoside, Emulsifying Wax, Glycerin, Organic Jojoba Seed Oil, MSM, Organic Rooibos Leaf Extract, DMAE Bitartrate, Hyaluronic Acid, Activated Charcoal, Tamanu Oil, Organic Green Tea Leaf Extract, Organic White Tea Leaf Extract, Usnea Extract, Organic White Willow Bark Extract, Provitamin B5, Vitamin C Ester, Vitamin E, Sunflower Seed Oil, Xanthan Gum, Ginger Root Oil, Tea Tree Leaf Oil, Lavender Flower Oil, Pink Grapefruit Peel Oil, Cedarwood Oil, Cistus Oil.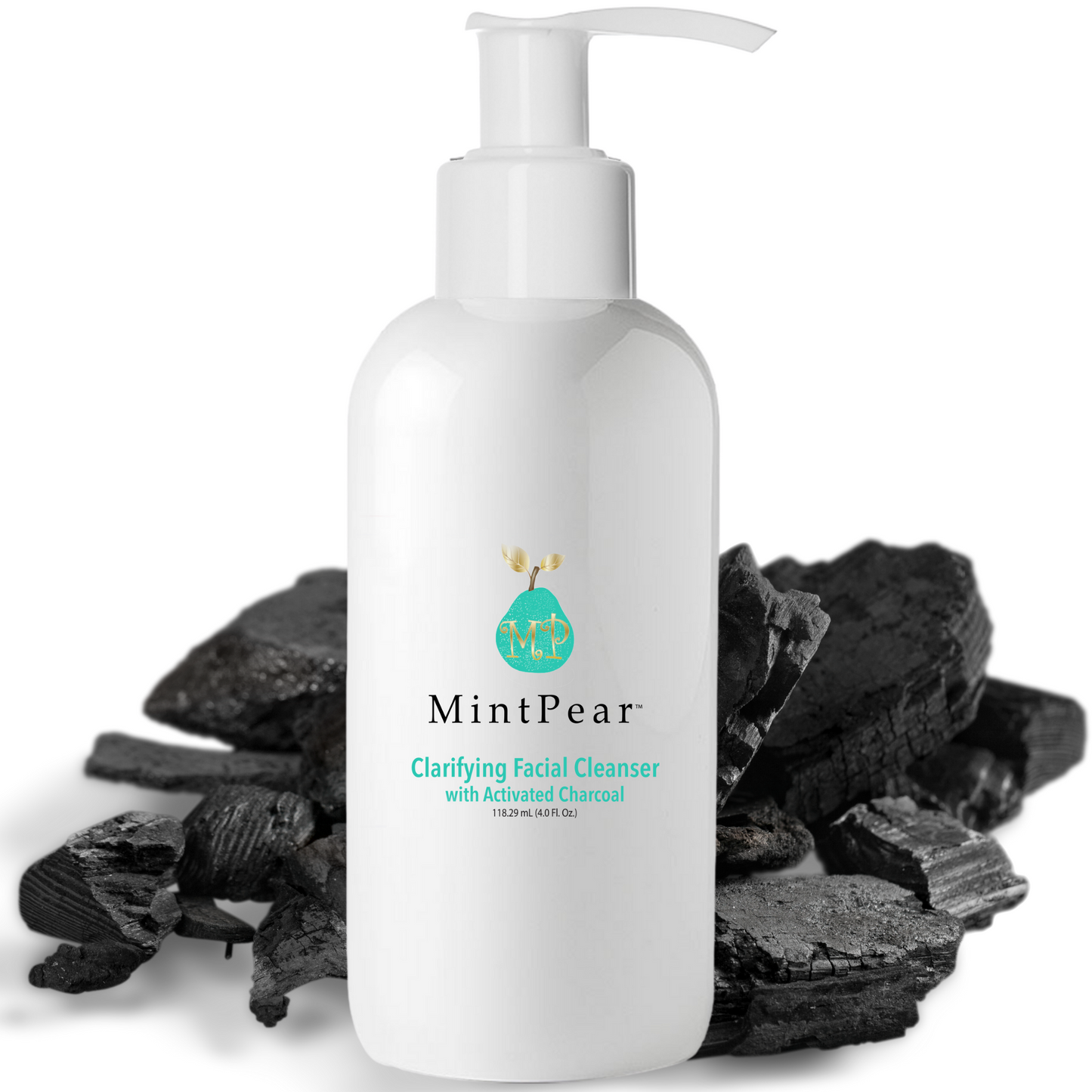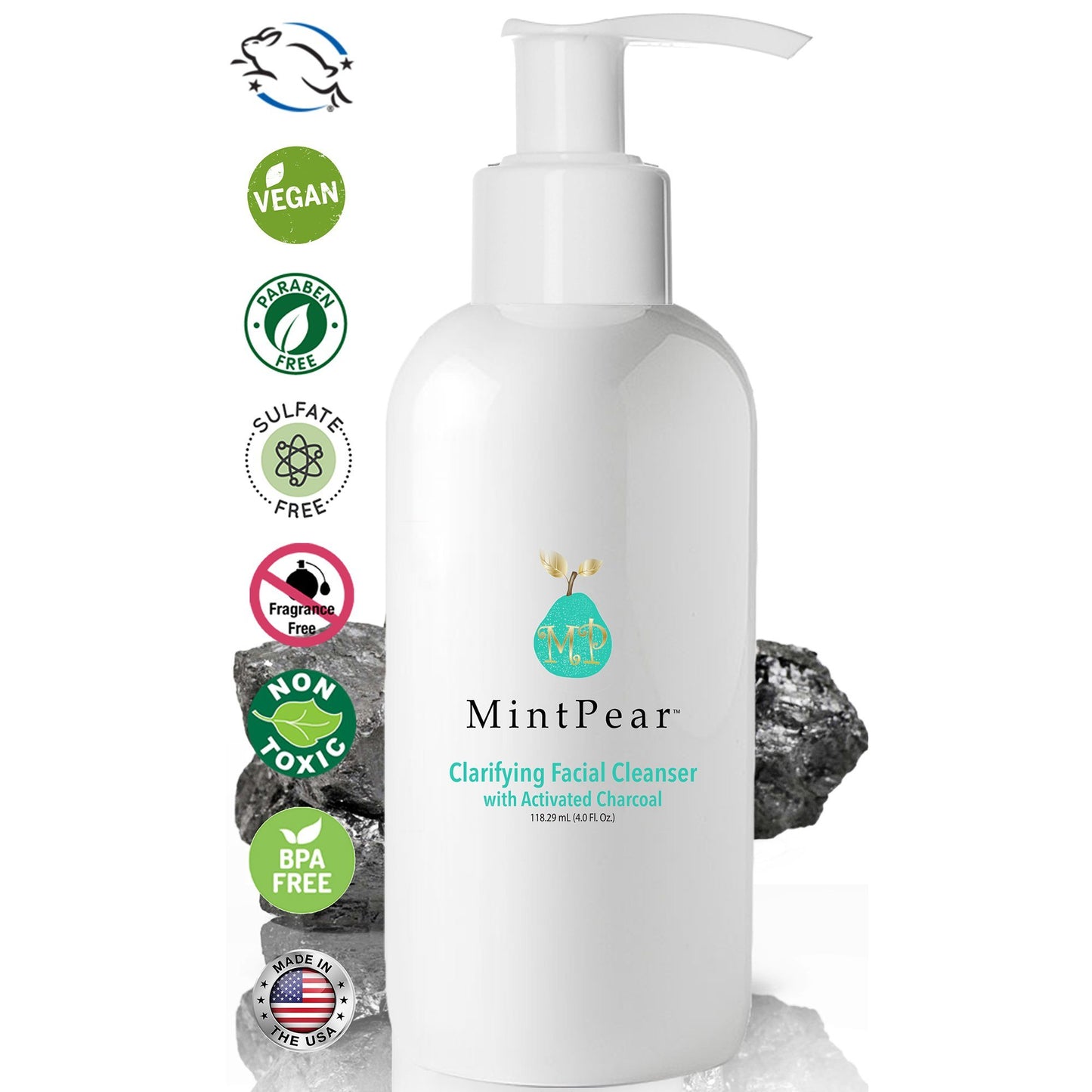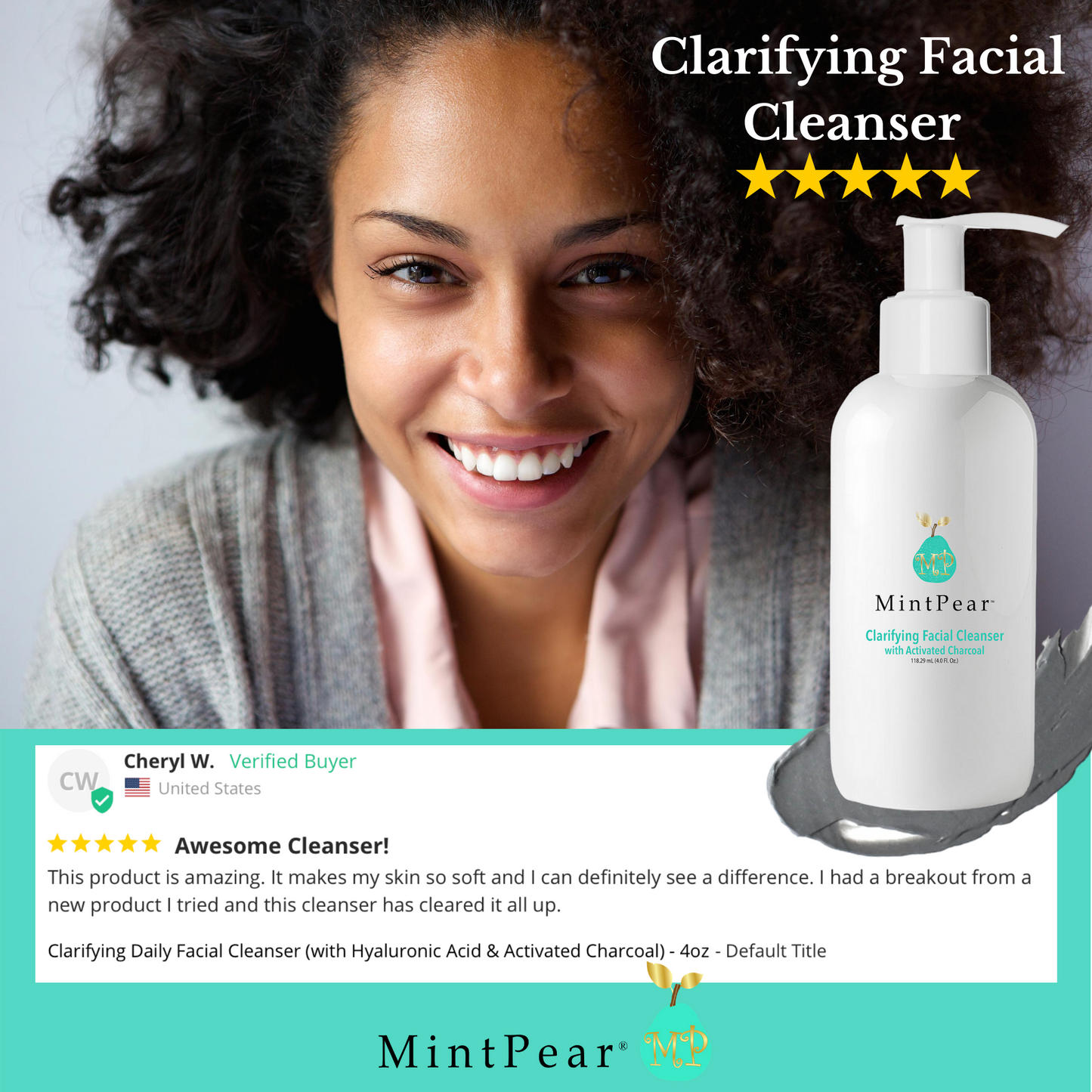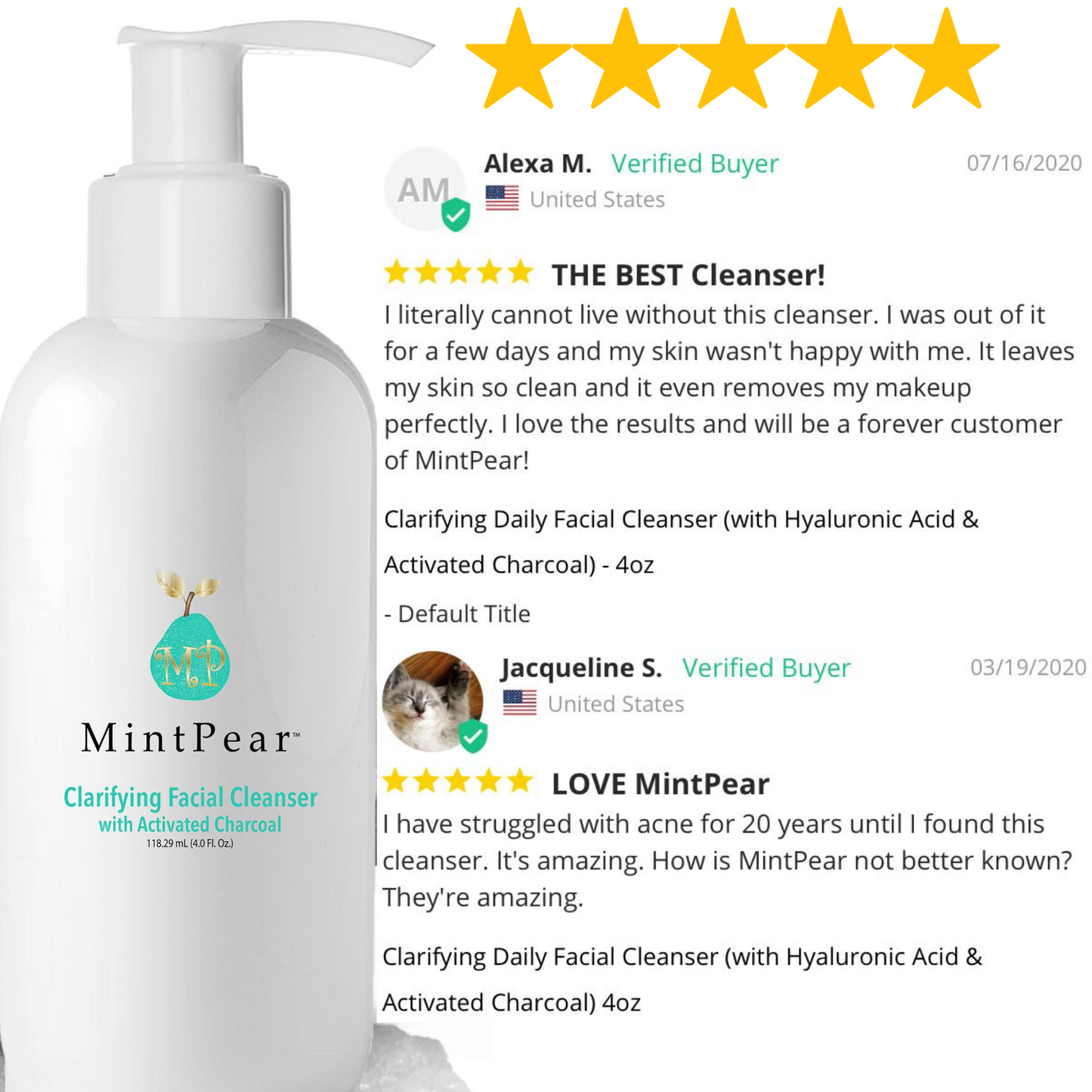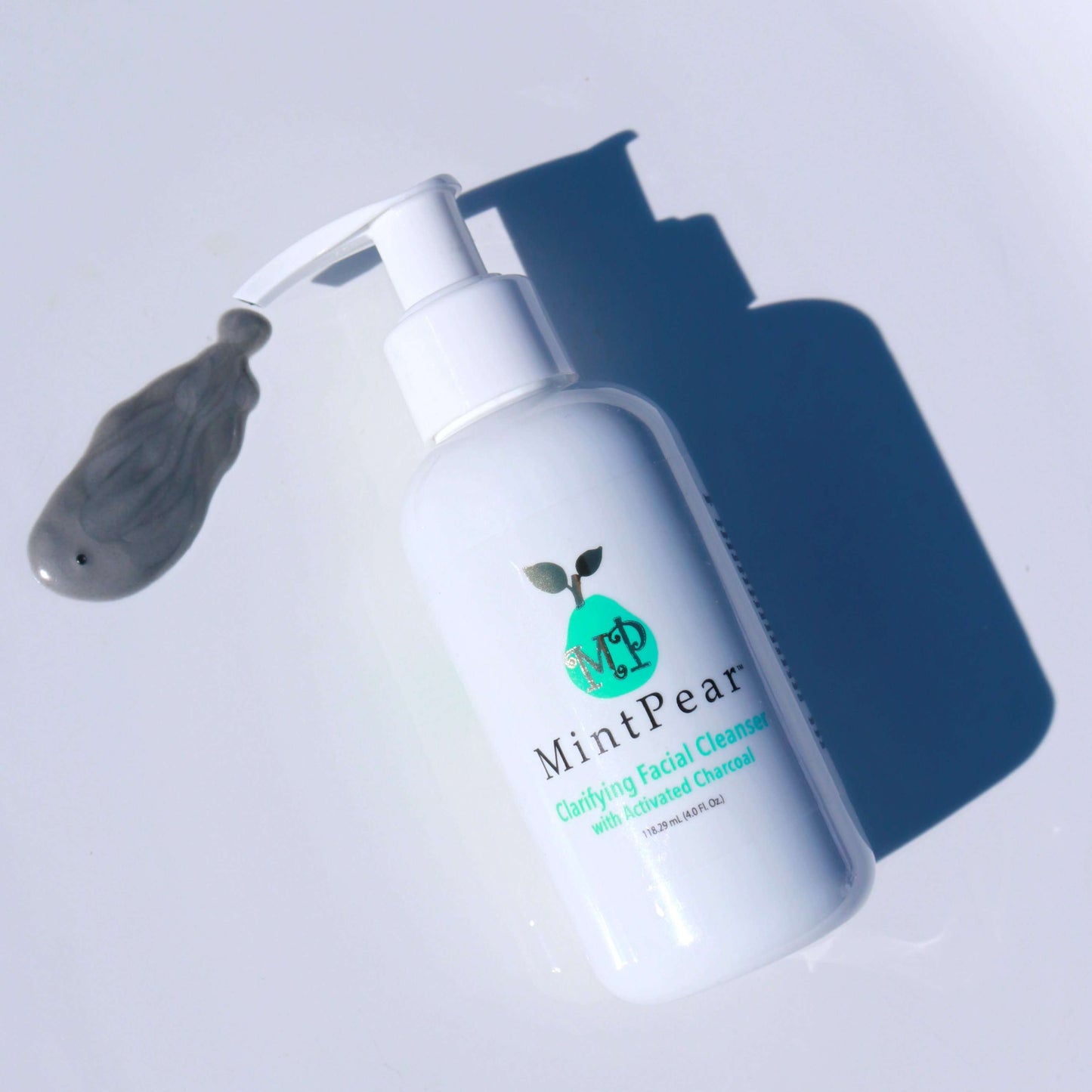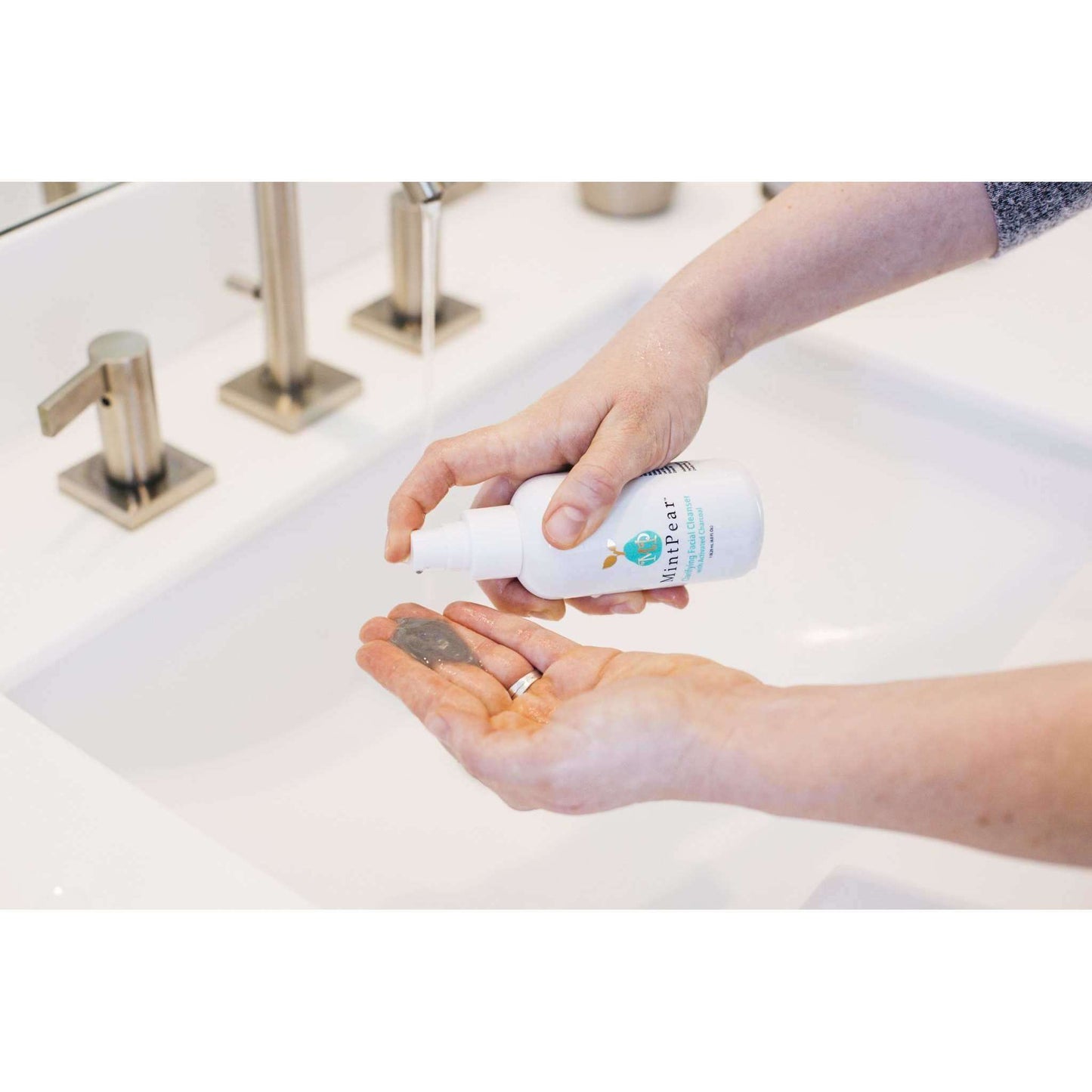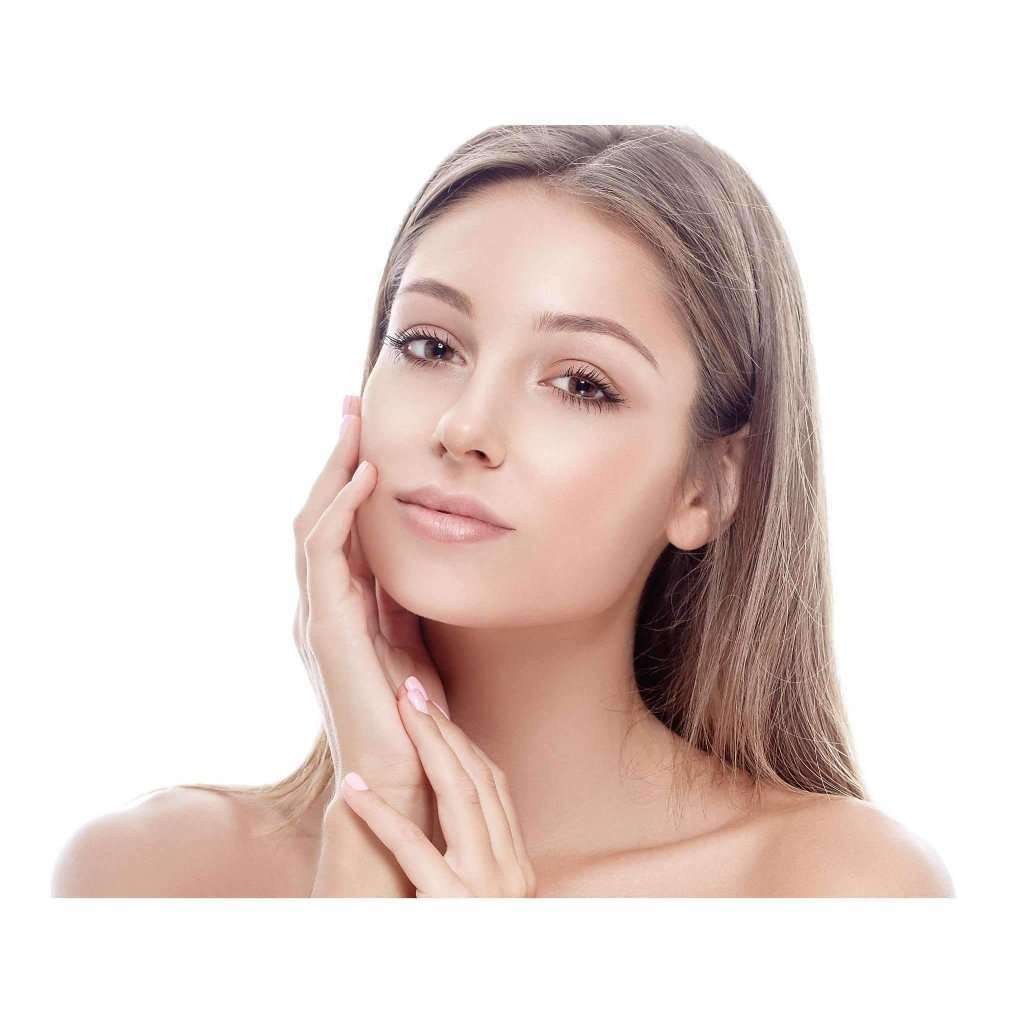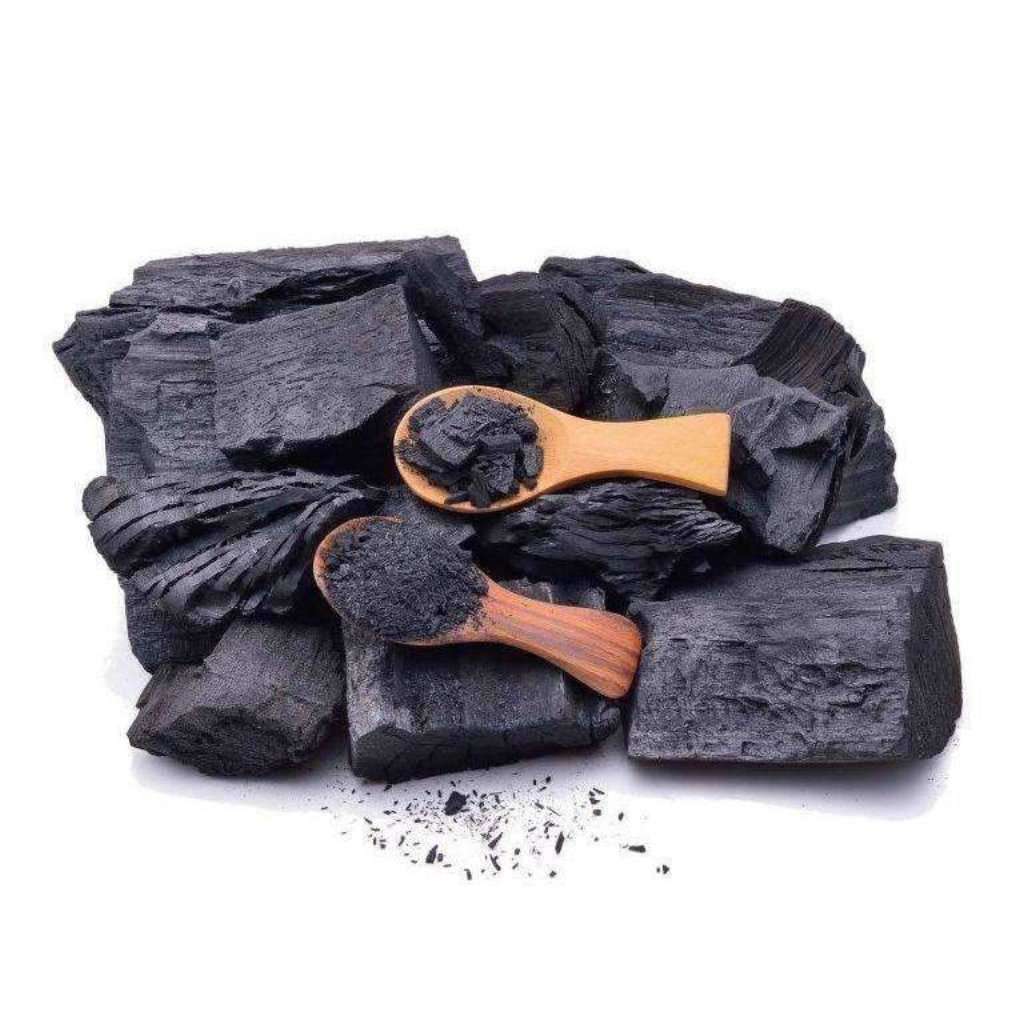 Customer Reviews
12/04/2020
Washma A.

United States
Possibly received old product
I initially tried this serum with Ipsy and saw results immediately after application with plumper and brighter skin. I loved it so much, I came to order a couple of these for myself and family members. However the results are not the same at all. The full-size product I received had a yellow color and some clumps whereas the original serum which was completely clear and smooth. The ipsy version was also more liquidy and glided on easier, whereas this one is stickier. It also smells a bit stale like old makeup while the original product had a fresh more clear fragrance (not sure how to describe smells lol) I wouldn't mind if I saw the results but I've been using it for over a week and nothing. Not the same results at all. I think i might have just gotten an older/expired version of the product which is sad because I just bought 2 of these serums and a whole set. I feel similarly about the charcoal wash I got. But I really love the rose hip serum. It's my favorite product because it smells so nice it's like aromatherapy.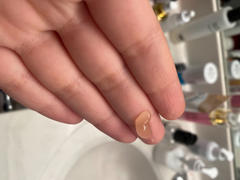 Hi Washma! So glad you left your review/feedback. You are correct, this is a different formula than what was featured in the ipsy bag (2017). The good news, it's now EVEN BETTER! Your product is definitely not expired, rest-assured you actually have the new improved formula. The improved formula is actually clinically-proven to work after 4-6 weeks, so be sure to continue the use. Also, you mentioned color, this is the naturally occurring shade of the active ingredients. We don't use any synthetic fragrances in any of our products, so the scent is the naturally occurring scent, as well. We fill in small batches and we do this monthly, so the products are always new and fresh. I hope this helps to clarify any doubts you may have. Always feel free to reach us at support@mintpear.com for help!
05/18/2020
Mandy

United States
09/02/2021
Lynda V.

United States
Nice and light on skin
I love the rose toner and oil. The serum goes a long way. All the products are so light on the skin, it makes your skin glow.
08/31/2021
Brandy M.

United States
Best Product
I'm 40 years old with combination skin and have been using Rosehip Night Serum for a couple of years. My adult acne is gone, my scars are barely noticeable and my skin is so moisturized. I wear less makeup now than when I was 20. Great product and company! They notice and reward loyal customers!
08/26/2021
Patricia H.

United States
Not as expected
I had ordered this because my sister gave me a sample of Collagen Serum Regenrate & restore. The sample was 8ml so it was enough for me to use over a long enough time to see if it was a good fit for me and my skin. The sample was. The full size has a different color and consistency and doesn't seem to glide over my skin like the sample. It has more of a sticky consistency. I don't know if the formula has changed since the sample but it's definitely different. I really don't know yet if this ful size bottle is something I am going to like or not. The one think I know don't like is the waste of material used for the container of of the serum. It's way too much material to conain 30 ml of product.