Carrot Seed Oil
Regular price
Sale price
$ 16.00
Unit price
per
Sale
Sold out
30ml

NATURE'S SUN RECOVERY OIL—100% Pure & Unrefined

Carrot Seed Oil is extracted via steam distillation from the seeds of the Daucus carota plant. This flowering plant, known for its white blossoms and carrot-scented roots, is also called wild carrot and Queen Anne's lace. Carrot seed oil is sometimes confused with carrot oil, which is made from a mixture of crushed carrot roots immersed in a carrier oil, such as olive or coconut oil. Carrot oil isn't an essential oil, however. Cold-pressed carrot seed oil is cold-pressed from the carrot seeds, and it's used in cosmetics for anti-aging properties in skincare.

Rich in vitamin A & E, and beta carotene, Carrot Seed Oil fights wrinkles and holding back the effects of aging from daily sun exposure to your face, neck, and décolletage. Nearly 40% of this oil is made up of carotenoids, a bright orange pigment that is an antioxidant superstar. The outermost layer of skin is especially good at absorbing carotenoids, making this ingredient that much more effective. Carrot Seed Oil is a winner when it comes to anti-aging effects. Combining skin-mending vitamin A, collagen-boosting vitamin C, and moisturizing vitamin E, this essential oil helps smooth lines and repair sun damage, scars, and any other skin trauma.

Beyond facial care, it's also used in products aimed at treating stretch marks and scar tissue. Carrot Seed Oil is excellent for balancing oil production and so is an effective anti-aging skincare ingredient in products addressing all skin types and used in natural hair products as a moisturizing and oil-regulating ingredient.

After cleansing with your MintPear Cleanser, pat skin dry, and massage a few drops gently in an upward motion onto your face every night followed by your MintPear Moisturizer. Add a few drops to your daily lotion and massage onto arms and chest area. Massage onto scalp 20 minutes before shampooing.

SHELF LIFE: 1 year from purchase date.

STORAGE: store in a cool place, away from direct sunlight.

100% pure, organic, cold-pressed, unrefined, virgin Carrot Seed Oil (Daucus Carota).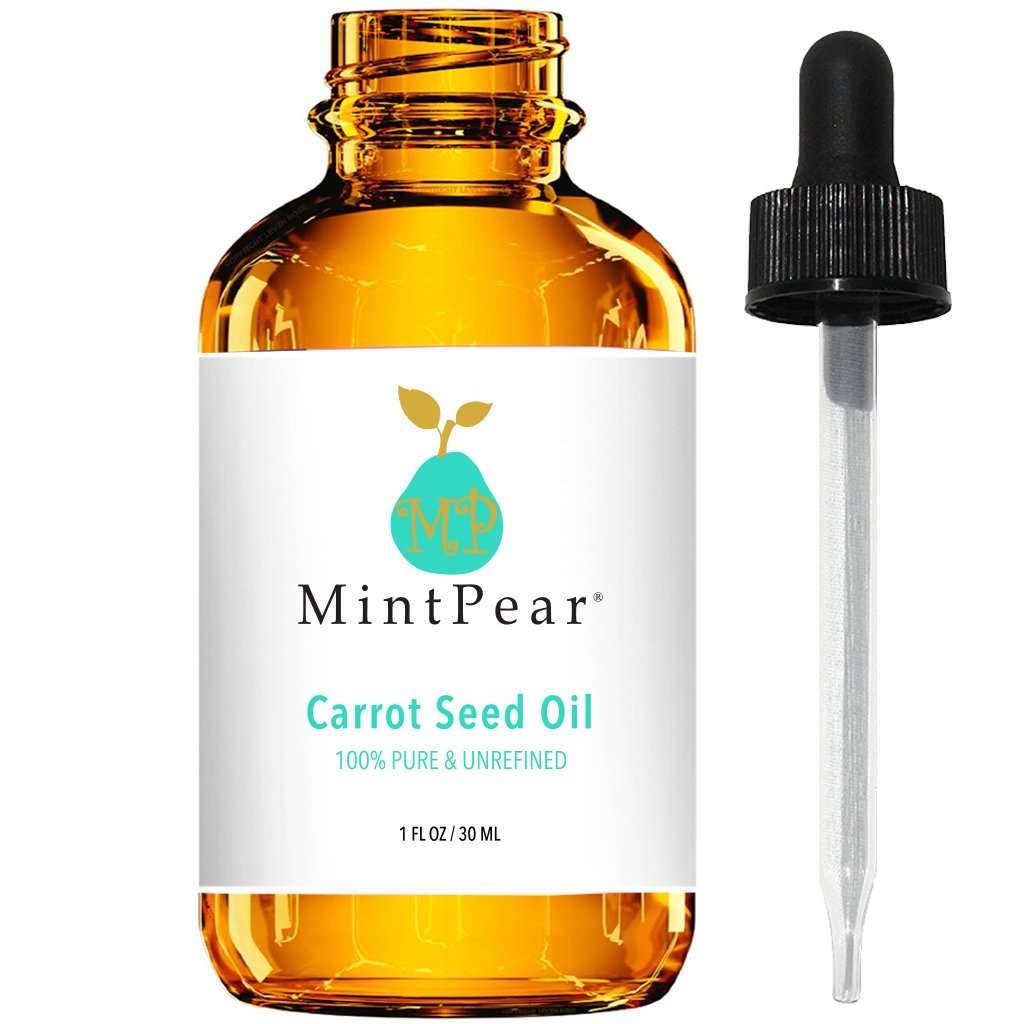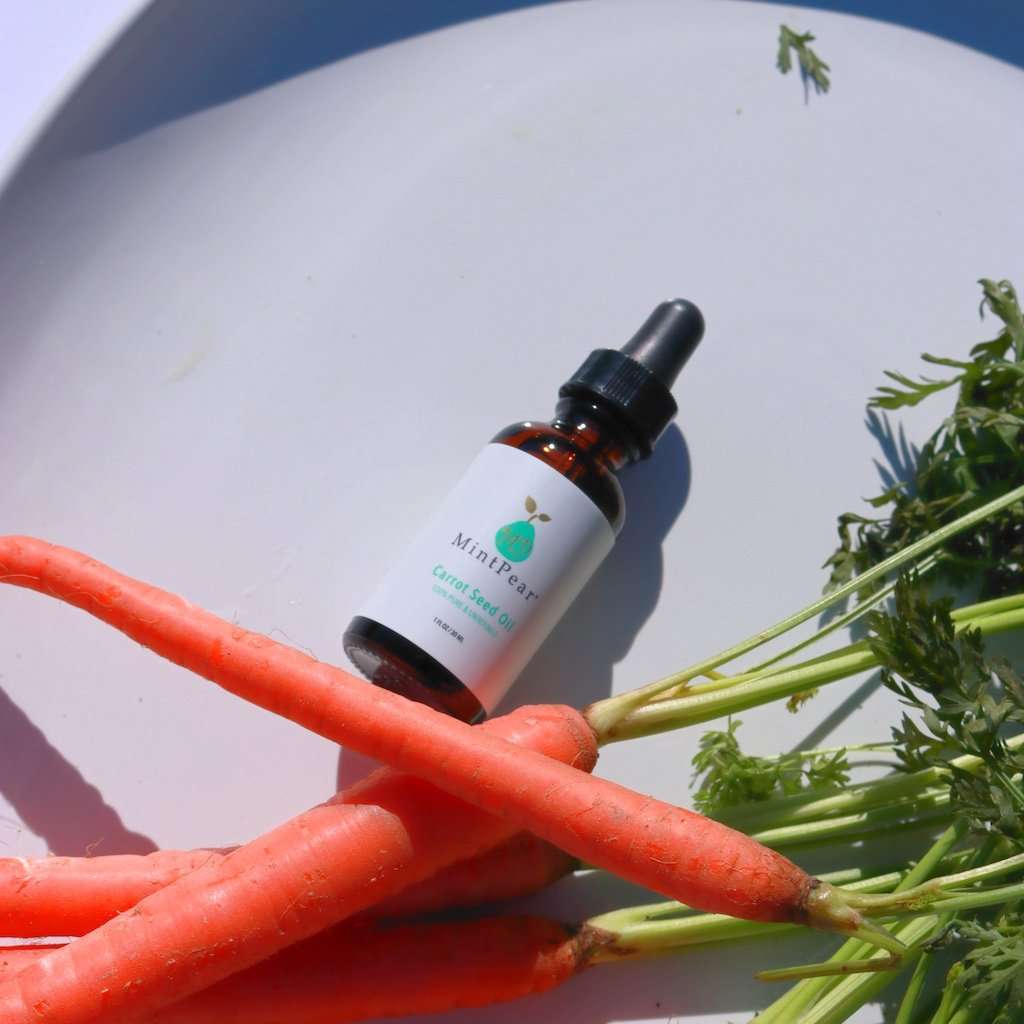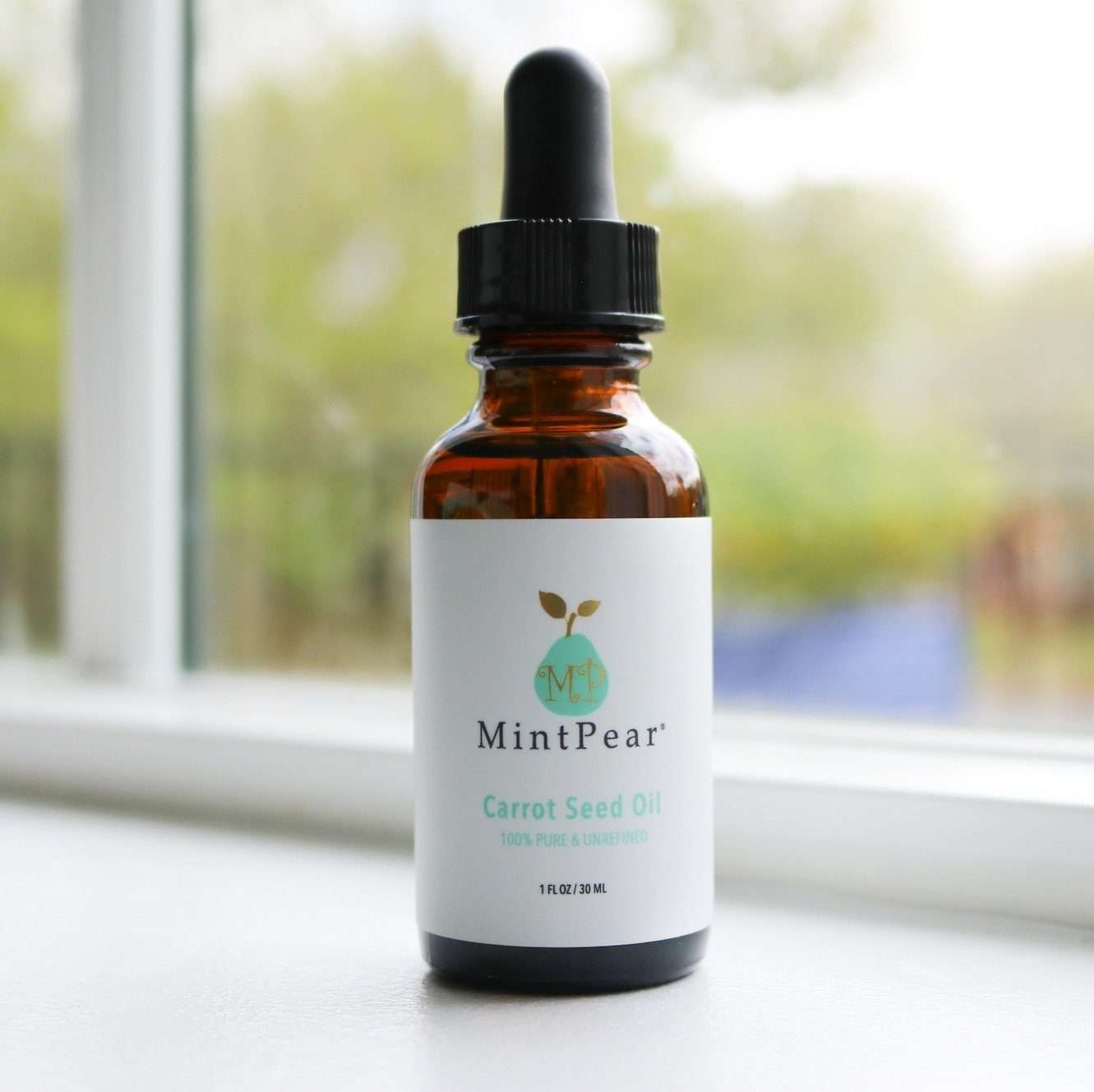 Customer Reviews
06/08/2021
Caitlin M.

United States
Great oil for daytime use
This is by far the best oil ive used to date. I use it in the morning and it makes my skin super soft all day! I absolutely love it!!!
01/23/2021
Cameron M.

United States
Great daily oil!
I love this for added moisture in the morning on top of the C Your Youth Serum. It absorbs quickly and feels light, not greasy. I see a noticeable improvement on my fine lines and wrinkles, but a huge improvement on sun damage and under eye discoloration. The only down side is that it smells a little like seeds, haha, but once it's on you don't smell it at all!